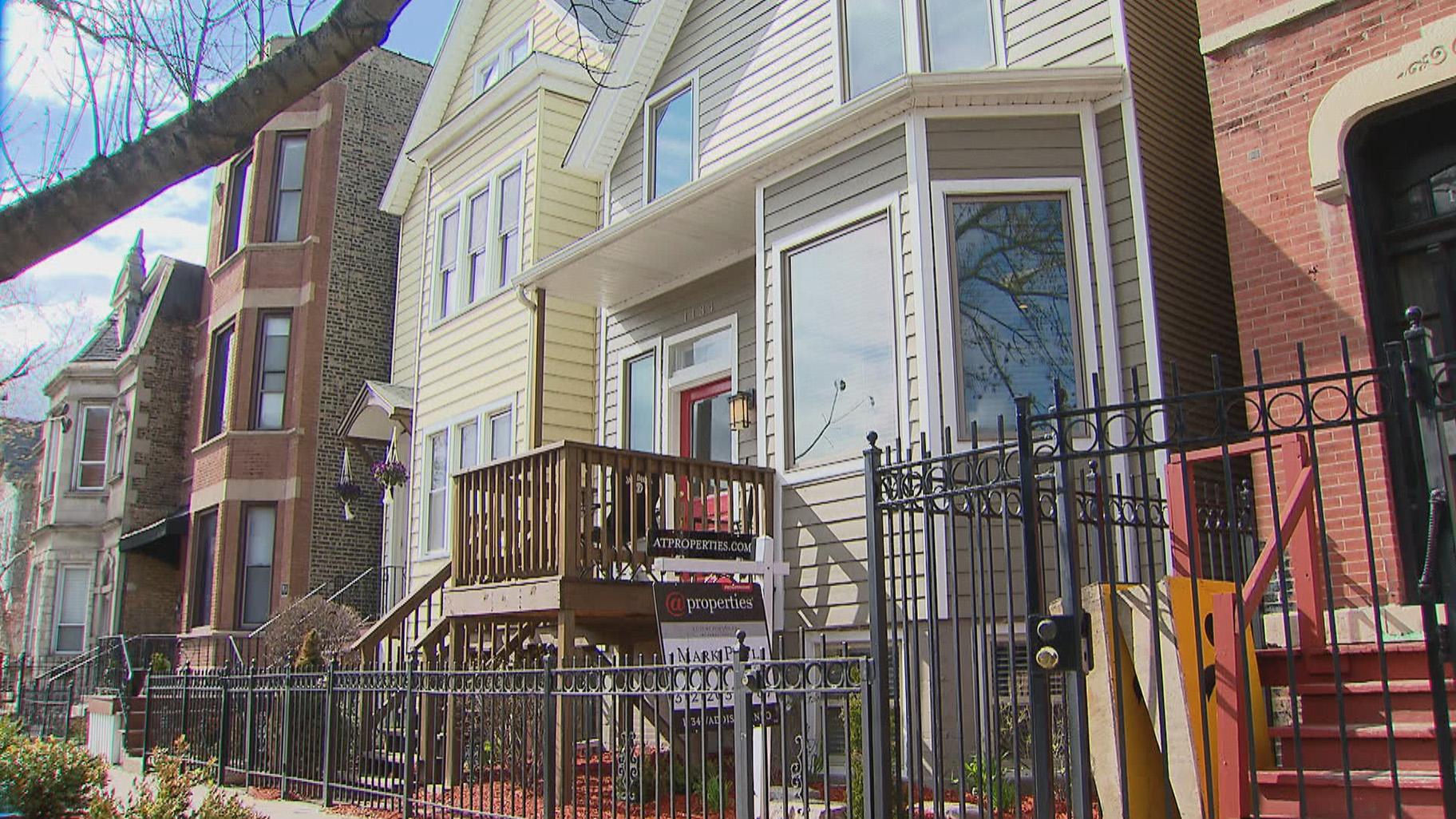 Chicagoans who lost their jobs or found their paychecks scaled back because of the coronavirus pandemic would be protected from evictions for an additional two months after the state's ban ends under a proposal from Mayor Lori Lightfoot.
The City Council's Committee on Housing and Real Estate is set to consider the proposal at a meeting scheduled for 1 p.m. Monday. If aldermen endorse the plan, it could be approved by the full City Council on Wednesday.
The measure would also require landlords to make a "good faith" effort to work with tenants before moving to evict them if they can show the pandemic made it impossible for them to pay rent, said Marisa Novara, the commissioner of the city's Housing Department.
"It is imperative to protect residents from evictions when the ban ends," Novara said.
Gov. J.B. Pritzker banned evictions when he issued a stay-at-home order March 21 in an effort to stop the spread of the coronavirus pandemic. That ban remains in place, even after that order expired May 29.
Novara said the city expects the statewide ban on evictions to be lifted when Illinois enters the fourth phase of Pritzker's reopening plan, which could happen as early as June 26.
Thousands of Illinois residents have missed all or a portion of three months of rent, as the economic catastrophe caused by the coronavirus pandemic sent the state's unemployment rate to an all-time high of 16.4% in May.
Lightfoot's proposal would give tenants five days to object to an eviction because they were unable to pay rent because of the economic crisis caused by the pandemic. That notice would trigger a seven-day negotiation period during which landlords are required to negotiate with their tenant in good faith, according to the proposal.
Landlords should allow tenants two months to pay back every month of missed rent, allow use of security deposits to reduce the amount of rent owed or reach an agreement to allow the tenant additional time to find a new place to live, according to the proposal.
Daniel Kay Hertz, policy director of the Department of Housing, said the measure was designed to balance the need for tenants to have ample time to make up missed payments with the need for landlords to pay their mortgages and other bills.
It is not clear how tenants would be informed of their right to object to an eviction if they have lost income because of the pandemic, and what sanctions landlords could face if they fail to comply with the measure, which would be retroactive to March 21.
Lightfoot has called on landlords and banks to be compassionate and flexible when demanding rent and mortgage payments, but stopped short of advocating for an end to Illinois' ban on rent control.
The mayor also objected to a proposal from Ald. Matt Martin (47th Ward) to give renters who lost income during the coronavirus outbreak 12 months to pay missed rent, saying it did not address the hardships faced by landlords.
Aldermen allied with the mayor blocked that proposal from advancing, and it is now languishing in legislative purgatory.
The measure is the second ordinance introduced by Lightfoot in as many months focused on evictions.
Lightfoot proposed giving renters 90 days' notice before they were evicted without cause, but progressive aldermen blocked the measure from advancing immediately, saying it was insufficient.
The City Council's Rules Committee is expected to vote Tuesday to send that measure to the Housing Committee for a substantive hearing and vote.
In February, weeks before the coronavirus pandemic hit the city, Lightfoot vowed to work to end poverty in Chicago within a generation and said her housing policy would be designed to help those who struggle daily to find food, clothing and shelter.
Contact Heather Cherone: @HeatherCherone | (773) 569-1863 | [email protected]
---