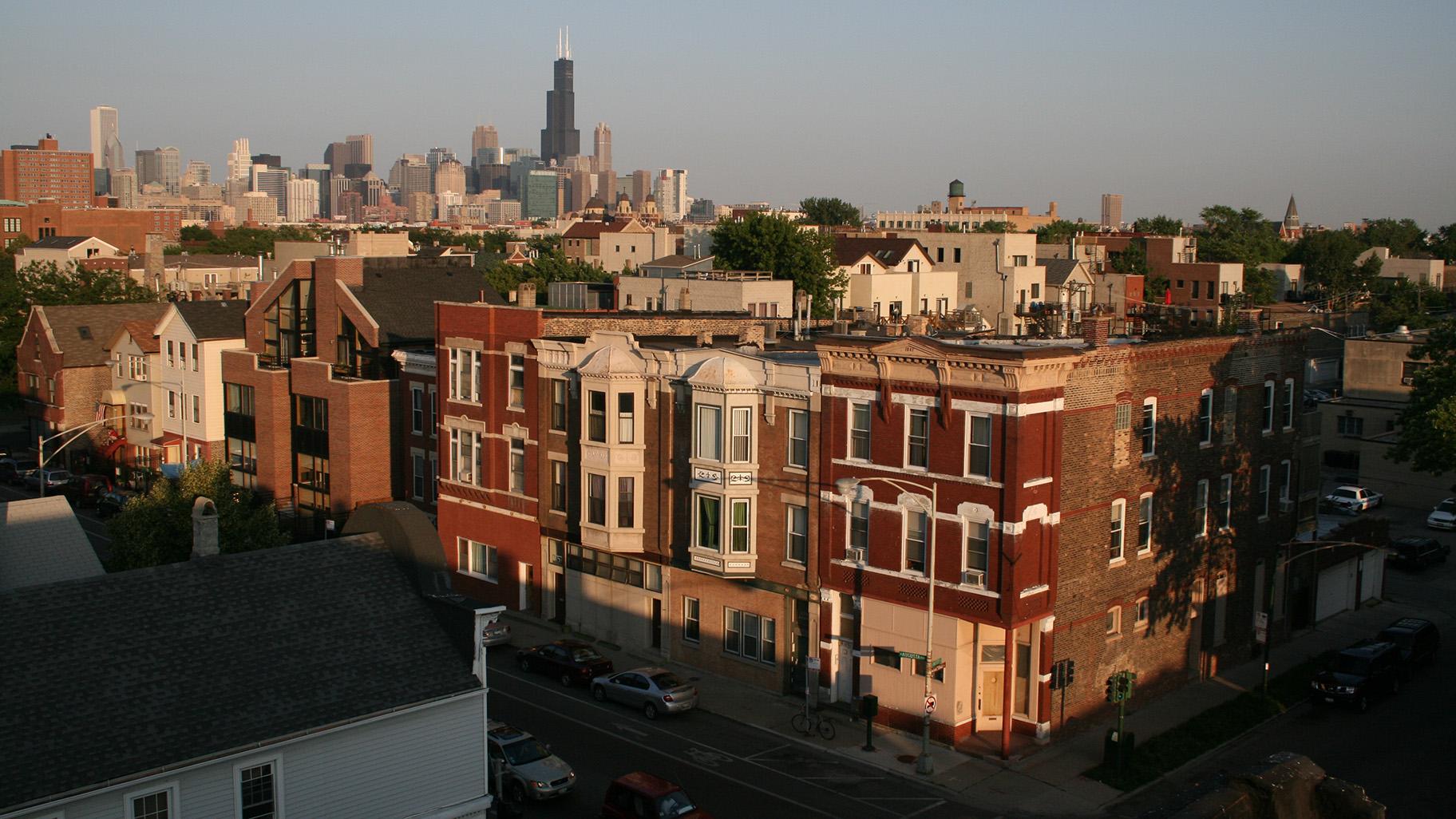 (Stephen M. Scott / Flickr)
Aldermen on Wednesday endorsed Mayor Lori Lightfoot's plan to use federal money to create a $20 million fund to offer grants to Chicagoans struggling to pay their rent and mortgages because of the coronavirus pandemic.
The grants would be part of a second round of housing assistance offered by the city because of an overwhelming need, Housing Department Commissioner Marisa Novara told aldermen. 
Approximately 83,000 people applied for $1,000 grants during the program's first round, announced in March, but only 2,000 were selected via a lottery in April.
The first round of grants used $2 million from the city's Affordable Housing Opportunity Fund, which is fueled by the fees paid by developers under the Affordable Requirements Ordinance, but will likely be reimbursed with federal funds.
The second round of the program could help between 7,000 and 7,500 Chicagoans with grants ranging from $1,500 and $2,500 designed to cover two months of rent payments for those who lost their jobs or found their paychecks scaled back, Novara said.
Those selected in the first round could apply again to get additional help, Novara said, and those who applied but did not get a grant will be automatically eligible for the second round, she added. New applications will also be accepted, although it was not clear when the new round would be available, officials said.
However, Ald. Leslie Hairston (5th Ward) said the fund should be increased to $30 million.
"You see the need," Hairston said. "I want to push a little harder."
Hairston said she was concerned that the pandemic would accelerate the population drop on the South and West sides of Chicago.
"This is our base," Hairston said. "If they don't have homes, then we don't have anything as a city."
Ald. Pat Dowell (3rd Ward), the chair of the Budget Committee, told Hairston that originally the mayor proposed just $6.5 million for the rental assistance grants.
The city's Department of Family and Support Services also has a $10 million rental assistance fund, said Commissioner Lisa Morrison Butler.
The Budget Committee endorsed Mayor Lori Lightfoot's plan to spend $1.13 billion in federal grant funds to help those hurt most by the pandemic. The full City Council will consider the package June 17.
That package includes:
— $43 million for housing assistance to help residents pay their rent or mortgage
— $35 million to help small businesses
— $4.5 million to help provide food 
— $10 million for mental health services
— $10 million for violence prevention and
— $10 million to help the unemployed find work.
Lightfoot's proposal calls for the city to hold on to $40 million in federal funds to prepare for a second surge of coronavirus in the fall.
"I can't tell you [that] is enough," Budget Director Susie Park said. "We hope it is enough."
Ald. George Cardenas (12th Ward) said he was concerned officials had "lowballed" the chances of a second surge, and what that would cost the city.
If the much-feared second surge does not materialize, the city has until the end of December to spend that money.
Alds. Mike Rodrigez (22nd Ward) and Carlos Ramirez-Rosa (35th Ward) voted against the package. Rodriguez said he did not have enough clarity on how the money would be spent, while Ramirez-Rosa said he wanted an assurance that the funds would not be used to pay overtime to Chicago police officers enforcing Gov. J.B. Pritzker's stay-at-home order.
Park and Chief Financial Officer Jennie Huang Bennett said there are no current plans to use federal funds to cover Chicago Police Department expenses, but that it could be allowed under federal rules.
The debate, which stretched out a marathon session of the Budget Committee, was the first skirmish over the growing movement to reduce the budget for the Chicago Police Department in the wake of widespread protests sparked by the death of George Floyd in Minneapolis police custody.
Dowell said the committee received 670 letters from Chicagoans urging them to reduce the police department's budget, which totaled $1.8 billion in 2020.
Ramirez-Rosa's call to prevent the federal funds from being used for the police department were backed by Ald. Daniel La Spata (1st Ward). Both Ramirez-Rosa and La Spata are members of the Chicago chapter of the Democratic Socialists of America and have called for the police department to be defunded, and that money used to bolster mental health and education services.
Contact Heather Cherone: @HeatherCherone | (773) 569-1863 | [email protected]
---