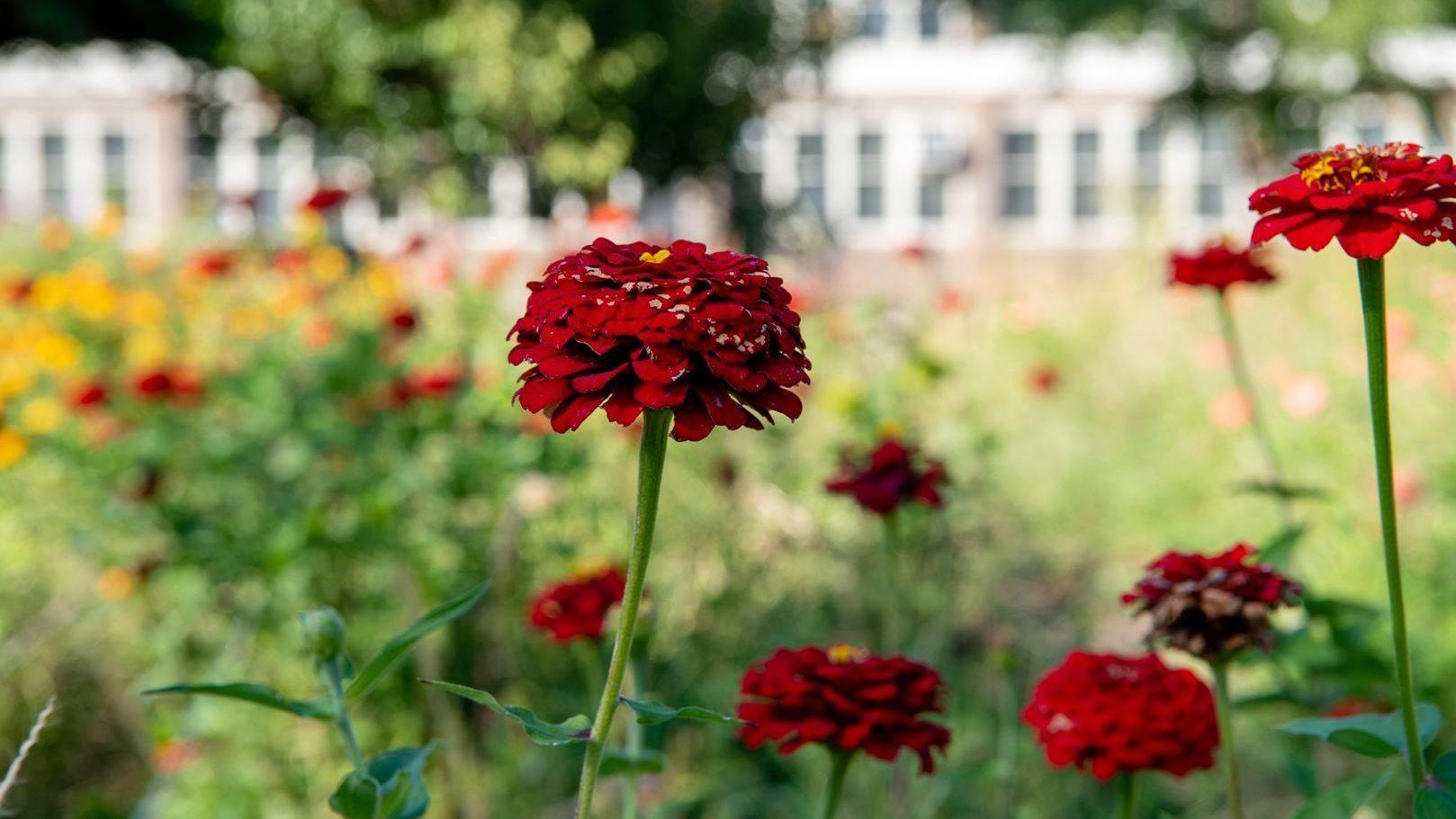 Southside Blooms grows it own flowers, on farms in Englewood, West Woodlawn and West Garfield Park. (Southside Blooms / Facebook)
In the midst of a global pandemic and ongoing spasms of civil unrest, buying flowers might seem like the very definition of a nonessential luxury purchase.
But a group of nonprofits on the South and West sides of Chicago is in fact relying on flower sales to fund vital social services — from job training to counseling to restorative justice, all with an anti-violence emphasis — in neighborhoods like Woodlawn, Englewood, North Lawndale, South Chicago, Roseland, Back of the Yards and Hermosa.
Members of the Chicago Peace Fellows, a loose collaborative of more than 40 small nonprofits in the aforementioned communities, have seen donations fall off in recent weeks, first in response to COVID-19 and now in the wake of demonstrations and looting, at the very time that these same organizations have ramped up emergency response services during both crises.
"When COVID hit, that took a chunk out of funding. Individual donors, that's the piece that dried up the fastest," said Quilen Blackwell, founder of Eco House, a Peace Fellow member. "People are more conservative with their money as they wait to see how things play out."
Destructive protests, sparked by outrage over the death of George Floyd while in the custody of Minneapolis police, "knocked us back even more," he said. 
Unlike most of his fellow Fellows, Blackwell runs a social enterprise, in the form of Southside Blooms flower shop, which employs youth at its flower farms in Englewood, West Woodlawn and West Garfield Park, and plows profits back into EcoHouse's social programs.
In short, Blackwell has a product to sell, meaning he has a way to make money outside of the usual charitable channels. And in the spirit of Fellow-ship, he's sharing.
Southside Blooms has launched a summer CSA (community supported agriculture) subscription: For $150, subscribers to the CSA will receive a large bouquet of flowers monthly, from July through October. Blackwell is donating 20% from every CSA subscription to Peace Fellows.
"It's a bottom-up, creative way to fund peace initiatives," Blackwell said. 
There are 1,500 subscriptions available (click here). Delivery is offered throughout Chicago and the surrounding suburbs, the cost of which is included in the price of the subscription. (So that's $37.50 per bouquet, with delivery.) Subscribers also receive a vase with their first bouquet.
"We try to price it to be affordable," said Blackwell, noting that there are fewer costs associated with his locally grown flowers than blooms shipped in from outside the U.S.
If the CSA succeeds, proceeds will go a long way toward creating a self-sustaining, self-generated funding stream for Peace Fellows, he said. 
If there's a positive to be found in all the current tumult, it's that it's brought organizations closer together in the spirit of collective problem-solving, Blackwell said.
"It forced organizations to unite in a way we normally don't," he said. "We thought, 'What if we worked together?'"
Contact Patty Wetli: @pattywetli | (773) 509-5623 | [email protected]
---