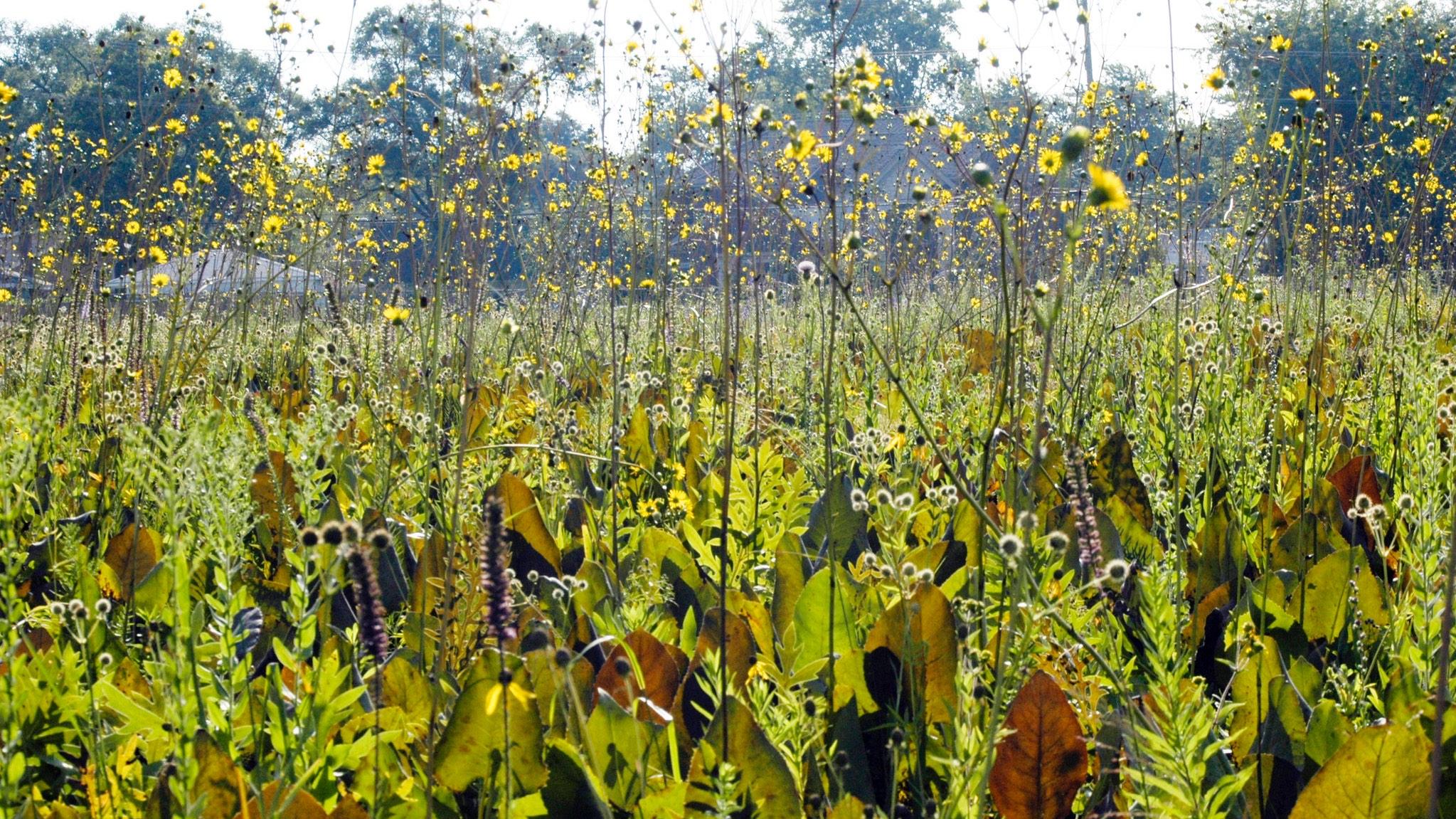 The James Woodworth Prairie Preserve is a rare remnant of original Illinois prairie. (Frank Mayfield / Flickr)
Get a glimpse of the reason Illinois is nicknamed the Prairie State via a virtual hike through James Woodworth Prairie Preserve, a rare remnant of original prairie.
The Illinois Native Plant Society is hosting a Facebook Live tour of the site at 10 a.m. Saturday with botanist Erin Faulkner, assistant director of the preserve, leading the walk. 
The five-acre preserve features more than 140 species of plants native to Illinois and is an example of a mesic tall grass prairie. 
The Glenview site was saved from development in the 1950s and is now owned and managed by the University of Illinois at Chicago. Faulkner has been conducting research at the preserve since 2002.
So what exactly is a "prairie"?
"A prairie is a close-to-treeless grassland with native plants found in North America. The 'sea of grass' and endless horizon associated with prairies by pioneers is no longer found in Illinois," states the James Woodworth Prairie Preserve website. "Most Illinois prairies were destroyed by the plow, but even those that were not rarely maintain presettlement plant communities because the suppression of fire has resulted in encroachment by woody plants."
The James Woodworth Prairie Preserve has been designated "Grade A," the highest rating, by the Illinois Natural Areas Inventory, signifying a "very high quality natural community" that has retained species characteristic of the original prairie. That's what makes the James Woodworth remnant so special.
The prairie typically is open to visitors on Saturdays from May 15 to Sept. 15, but is closed due to the coronavirus pandemic. On social media, staff have said they hope to reopen sometime this summer.
Contact Patty Wetli: @pattywetli | (773) 509-5623 | [email protected]
---