How do you design a pandemic-era theater season when any and all plans for such a season are at once "iffy" and (apologies, Shakespeare) "devoutly to be wish'd"?
Glencoe-based Writers Theatre has devised a multifaceted plan for its 2020-21 season that combines a degree of certainty with the option of built-in flexibility, with the ultimate goal of keeping live theater alive and luring theatergoers back into its seats.
Here's how it will work:
Exact performance dates will be announced for each offering throughout the year, along with such "details" as venue (Writers has two stages), and the names of the full casts and creative teams. In addition, patrons are advised, according to the theater's press release, that "some titles and artists may change as the production schedule shifts for reasons of health and safety."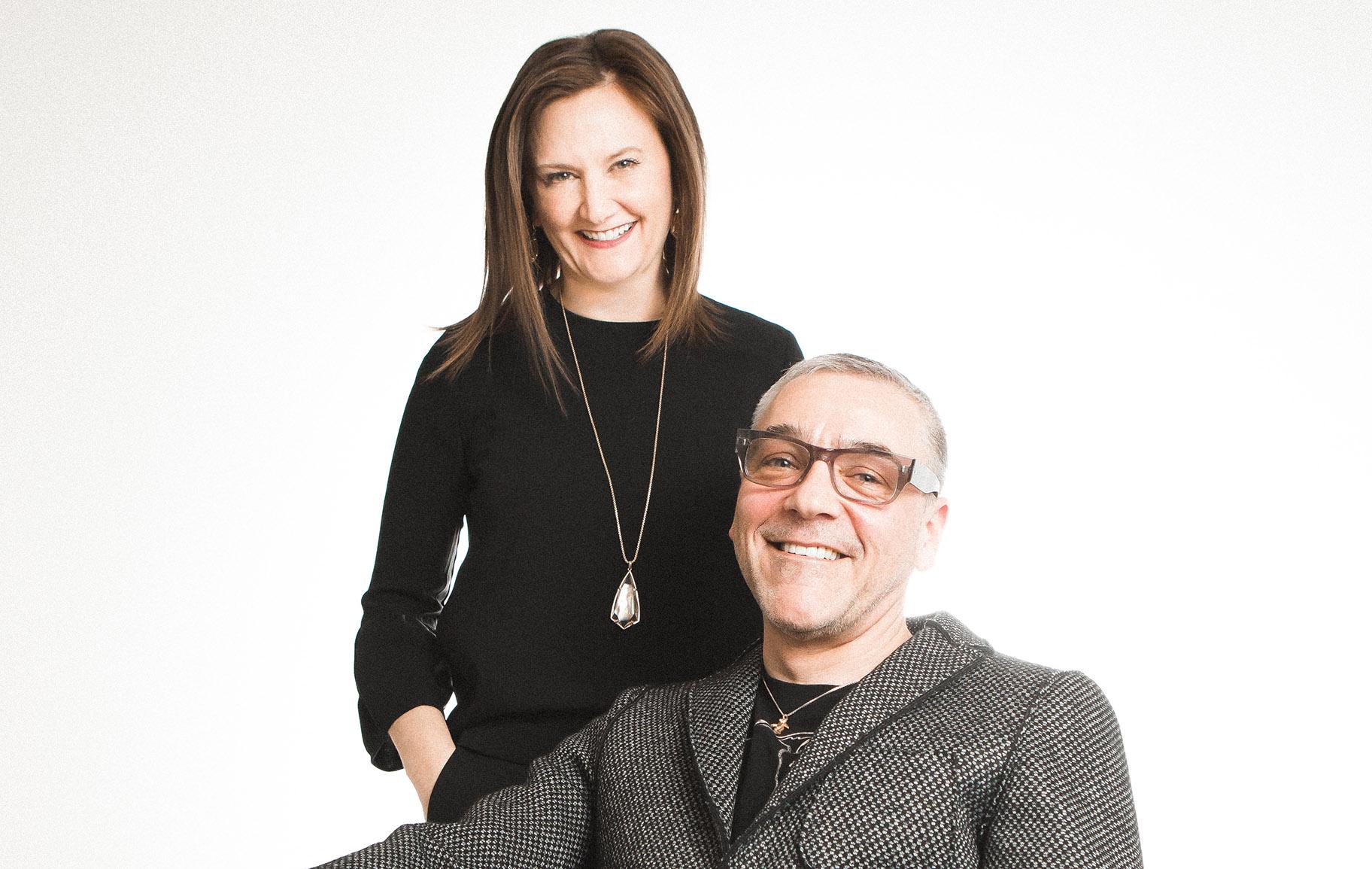 Writers Theatre Artistic Director Michael Halberstam and Executive Director Kate Lipuma. (Photo by Joe Mazza)
The theater's classic subscription model will continue to be offered for those who prefer advance planning. But the theater also will introduce a new membership program that has been "designed for those who want the freedom and flexibility of engaging with the theater on their own time and terms." The membership packages will be good for any productions at any time during the season.
Here are the four productions currently planned:
— "Love & Contract," a play by Julia Doolittle directed by Moritz Von Stuelpnagel. A comedy of manners, it looks at four couples in widely disparate time periods (1791-2020), and considers the differences and many similarities in the game of romance.
— "Low Down Dirty Blues," a musical revue by Randal Myler and Don Wheetman, directed by Ron OJ Parson, which is set in a Chicago blues club as a final set is being played. It will feature the music of Muddy Waters, Pearl Bailey, Howlin' Wolf and others, with the inimitable Felicia P. Fields in the spotlight.
— "Maurice," Scott Parkinson's world premiere stage adaptation of E.M. Forster's groundbreaking novel of homosexual love in Edwardian England, directed by Tony Award-winner David Cromer. The novel (written in 1914, but only published, posthumously, in 1970, making this its 50th anniversary), homes in on the identity-seeking Maurice Hall as he moves from his early schooldays to his university years and beyond.
— "The Last Match," a play by Anna Ziegler (author of "Photograph 51"), directed by Keira Fromm, choreographed by Steph Paul and initially set to be produced this spring until it was canceled with the arrival of the coronavirus pandemic. The play captures the intense competition between a young Russian tennis phenomenon and an American superstar who are engaged in a high-stakes game, as well as the competition that extends to the men's romantic partners.
For more information call (847) 242-6000 or visit www.writerstheatre.org.
Follow Hedy Weiss on Twitter: @HedyWeissCritic
---