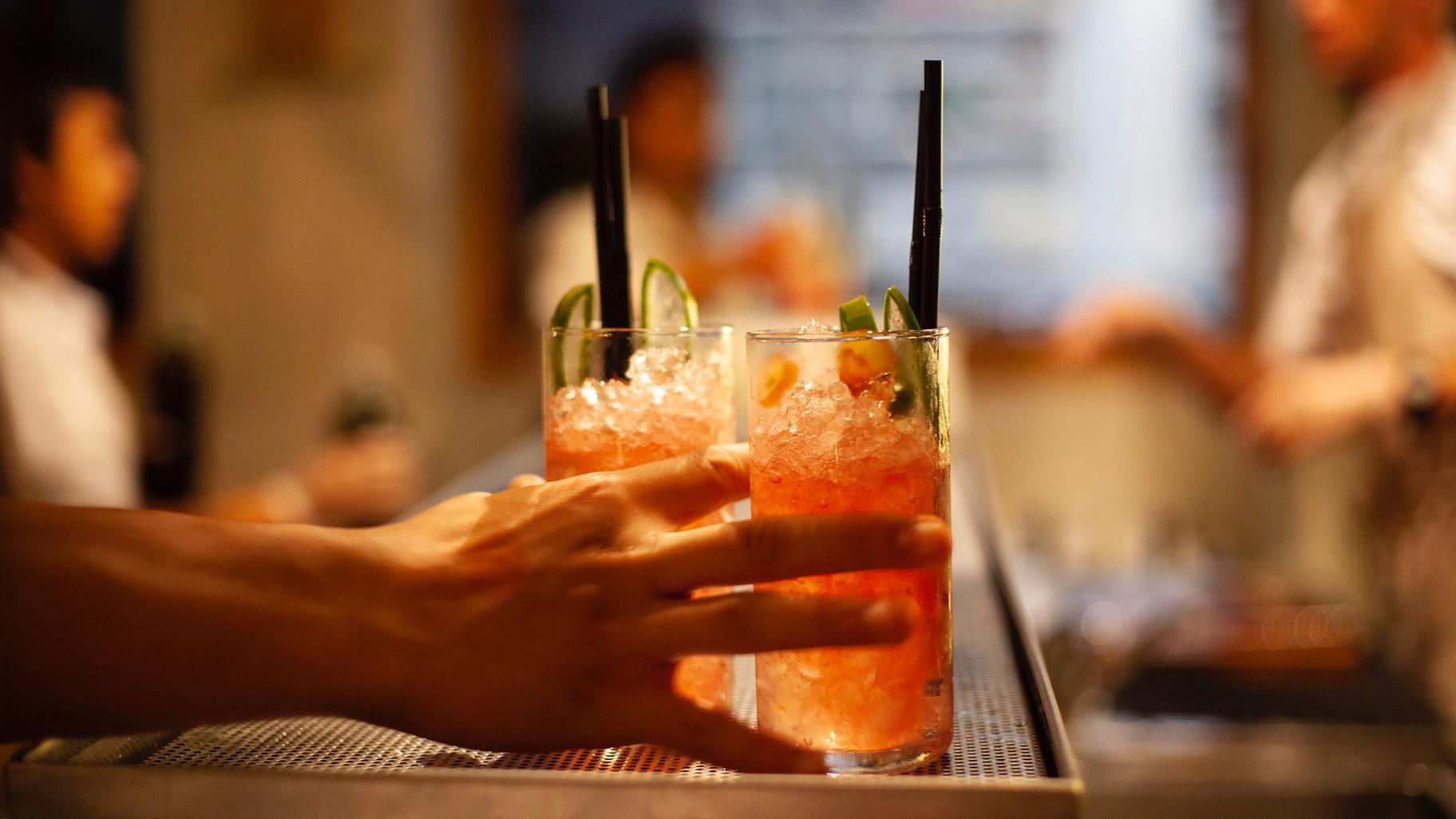 (Photo by Lightscape / Unsplash)
Thirsty Illinoisans who wish they could get premade cocktails for takeout can get their martini (or quarantini) glasses ready.
House Bill 2682 is on its way to Gov. J.B. Pritzker after the Senate and then the House approved a measure Saturday, their final day of legislative session, that would legalize curbside and delivery liquor sales.
Cocktails will have to be in tamper-proof, sealed containers. The same rules apply as with all other alcohol sales: The booze must be kept away from the driver, and sellers must ask for identification that proves the customer is at least 21 years old.
Restaurants and bars, which were forced to close their doors to customers since mid-March due to the coronavirus pandemic, have been pleading for the ability to sell to-go cocktails as a means of helping their businesses stay afloat.
The measure's Senate sponsor, Democrat Sara Feigenholtz, represents a district that covers the Lakeview, Lincoln Park and Wrigleyville neighborhoods in Chicago.
"The 6th Senate District is a top destination known for its vibrant independent restaurants, bars and entertainment," Feigenholtz said in a statement. "The closure of these businesses during the pandemic has been devastating. We are working daily to provide them with relief and develop innovative ways to survive this pandemic."
The measure would remain in effect for a year after Pritzker signs it into law.
Rep. Tim Butler, R-Springfield, called it a "great idea" that should be made permanent – and encouraged members of the Illinois Liquor Control Commission (ILCC) to help make that happen.
"We should make this permanent, and I think that hopefully with a vote on this the ILCC will see the desires of the General Assembly to make this permanent. And I hope they hear that this is something that is vital, that happens elsewhere, that should be happening in Illinois as well," Butler said.
Butler joked that lawmakers could talk about that over cocktails on a future Zoom video chat.
The measure's House sponsor State Rep. Mike Zalewksi, D-Riverside, said his choice for a first to-go cocktail will be a Dark and Stormy, a classic Caribbean cocktail of ginger beer, dark rum and lime juice.
"Sounds like the legislature. Dark and stormy," quipped Butler.
Follow Amanda Vinicky on Twitter: @AmandaVinicky
---