(WTTW News)
As Chicago heads into a Memorial Day weekend unlike any before, the city's top cop is again warning residents that if they don't comply with social distancing and stay-at-home regulations, they could face tickets or arrests.
The Chicago Police Department's Bike and Marine units this weekend will be patrolling the city's lakefront and adjacent parks, which remain closed due to the ongoing stay-at-home order. Chicago police Superintendent David Brown said officers will be "visible and present" in neighborhoods throughout the summer and will be "on the lookout" for large gatherings.
"First we'd like to warn people and give them an opportunity to comply and disperse," Brown said Friday morning. "Then we'd like to, as much as we can, educate those that obviously have not adhered to the guidance while at the same time taking enforcement when necessary."
The department said it will have a "heavier presence of uniformed officers" this weekend, but did not disclose exactly how many additional officers would be deployed. Brown said he doesn't want his department to enforce the stay-at-home order with citations or arrests, but added they will do so in order "to save lives."
The superintendent joined other city department heads Friday to announce an "all-hands-on-deck" approach to public safety during the holiday weekend. That plan includes the unveiling of the city's first Summer Operations Center (SOC), which will operate within the Office of Emergency Management and Communications to support citywide coordination around violence reduction.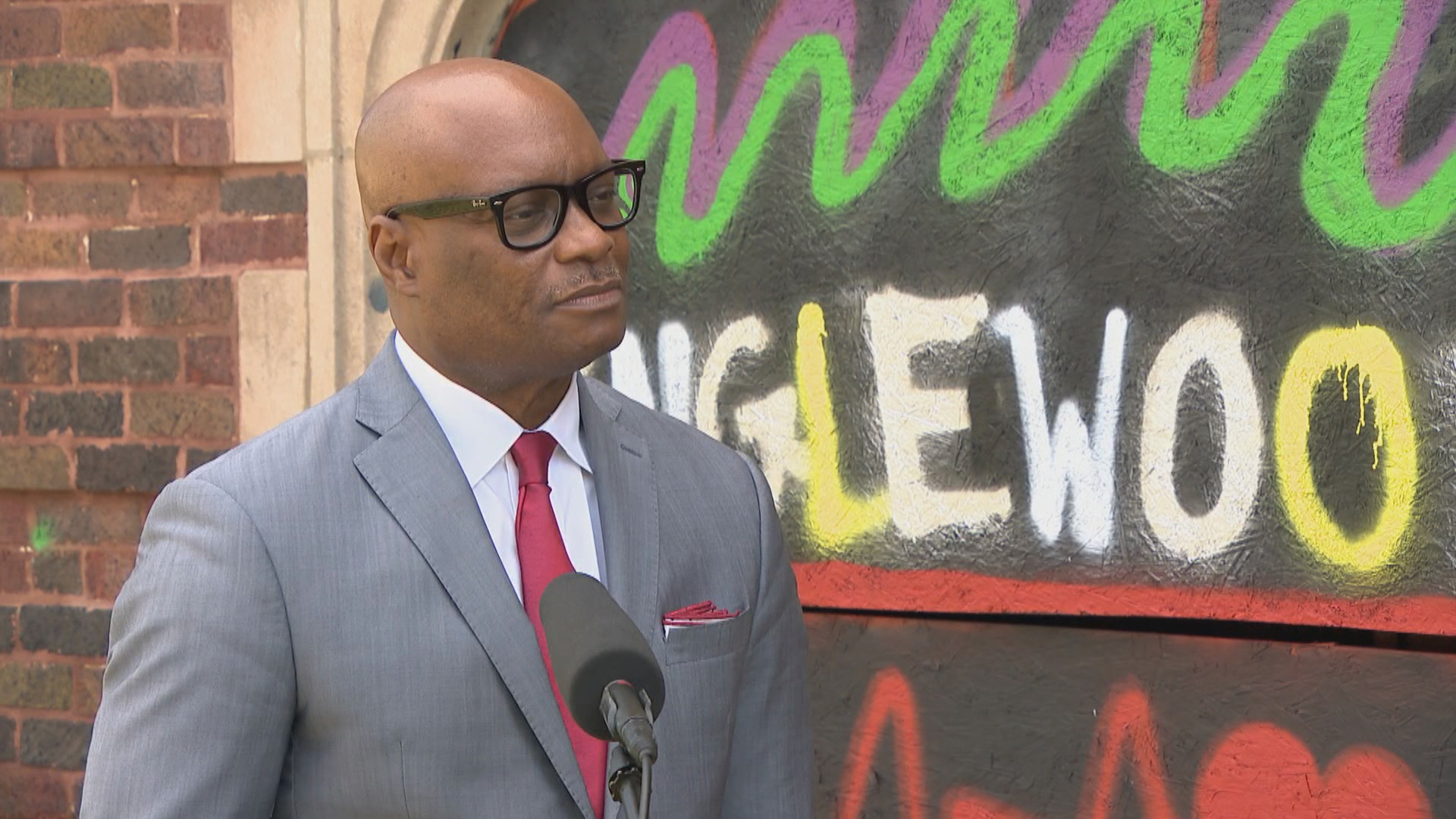 Chicago Police Superintendent David Brown speaks with WTTW News on Wednesday, May 20, 2020.
That center will be staffed on weekends throughout the summer by representatives from city departments including the Park District, Chicago Transit Authority, Chicago Public Schools and Streets and Sanitation in an effort to reach "the most vulnerable people in the most vulnerable neighborhoods."
The SOC launched operations Thursday and will remain open until next Tuesday. It will then reopen each weekend from Thursday evenings until Monday mornings into September. Brown said this center will be used to keep an eye on the city's existing network of cameras and will add additional pop-up cameras in areas where police "think there might be trouble."
The superintendent said this will allow his department to deploy resources accordingly and re-deploy officers quickly to address developing situations. Brown's comments came days after he announced his "moon shot" goal of reducing Chicago's homicide rate to below 300 per year.
"Memorial Day did not sneak up on us," said Brown, who was sworn into his new role one month ago. "CPD is prepared to safeguard this city and we will do it together."
Contact Matt Masterson: @ByMattMasterson | [email protected] | (773) 509-5431
---