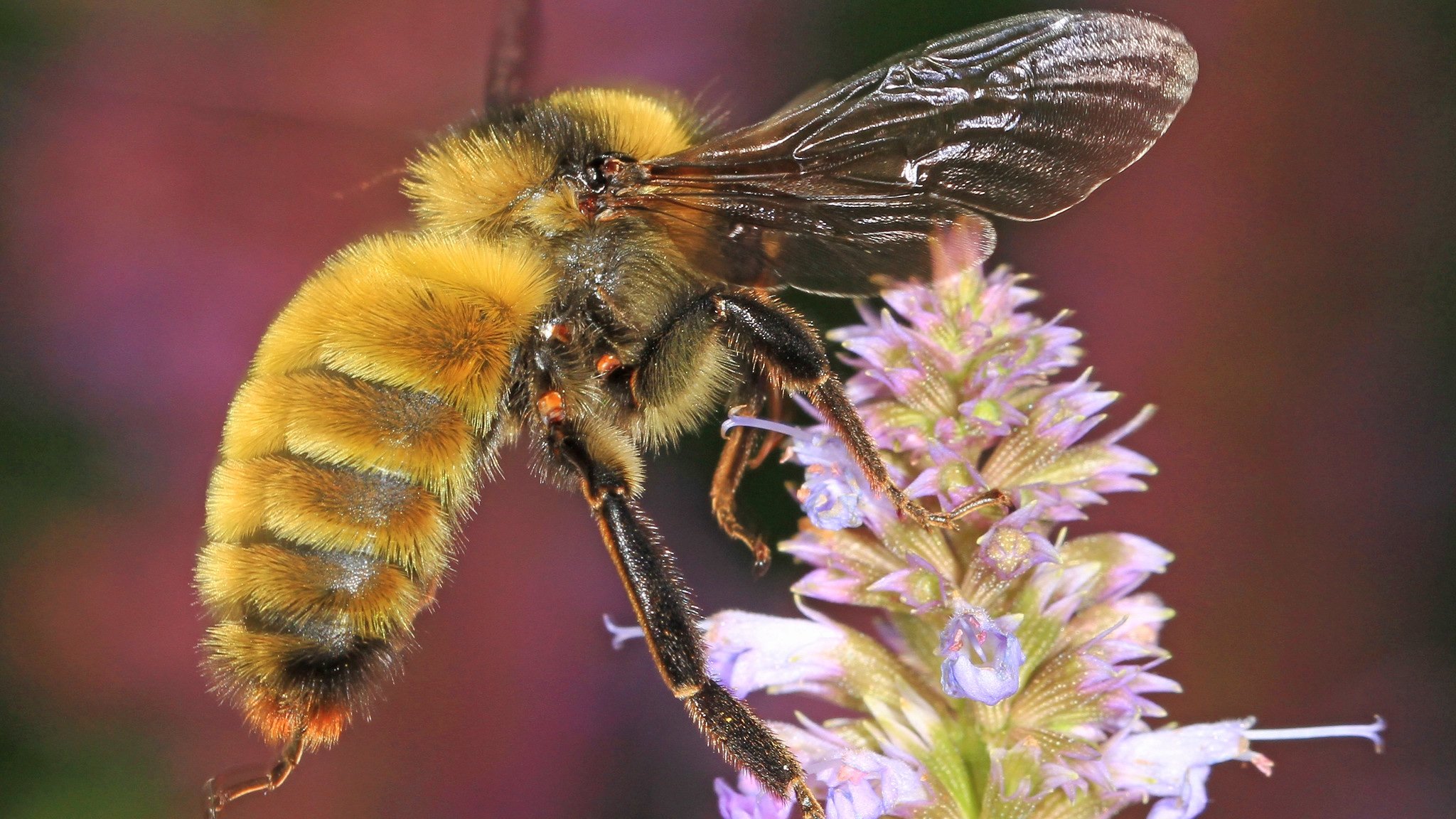 The bumble bee is one of hundreds of species of bees native to Illinois. (Judy Gallagher / Flickr)
Did you know male bees don't have a father, but they do have a grandfather? True story: males develop from unfertilized eggs.
That's just one of the many quirky facts WTTW News uncovered about these hardworking insects in celebration of World Bee Day.
The United Nations established May 20 as World Bee Day to raise awareness of these pollinators, the important role they play in the food chain and the threats they face, mostly from humans. (The chosen date coincides with the birthday of Anton Janša, the 18th century pioneer of modern beekeeping techniques.)
For decades, bees suffered from poor press, feared for their stingers and dreaded at picnics. But more recently, people have come to appreciate that without bees and their fellow pollinators, we could kiss a lot of our favorite foods goodbye. Almonds, apples, blueberries, cucumbers, pumpkins, strawberries and onions are all pollinated by bees, per the UN's Food and Agriculture Organization.
Though the honey bee receives most of the attention — because, honey — it's just one of thousands of species, and it's an import. There are 4,000 other types of bees found in North America, 400 to 500 of which are native to Illinois.
Among the bees that called Illinois home long before Europeans settled the area: the bumble bee, carpenter bee, plasterer bee, cuckoo bee, mason bee, leafcutter bee, sweat bee and mining bee. Some are just one-tenth of an inch long. Their wide ranging habitats include woodlands, grasslands, wetlands and urban areas, according to the Illinois Department of Natural Resources.
The hive may be a popular symbol for bees, but native bees often create their nests in the ground, tunneling into bare, sunny spots, according to IDNR. Others nest in hollow stems or holes in dead wood and rock crevices.
Here's what individuals can do to help bees: Incorporate a diverse set of native plants into your garden, buy raw honey from local farmers, and avoid treating lawns and gardens with pesticides, fungicides or herbicides.
Want to learn more about bees?
The Garfield Park Conservatory has moved its annual Bee Forum online. Registration is still open for events on May 24 and May 31. 
For information about beekeeping or to purchase local honey, check out: Chicago Honey Co-op, The Hive, Bike a Bee and Heritage Prairie Farm, just name a few. 
Contact Patty Wetli: @pattywetli | (773) 509-5623 |  [email protected]
---