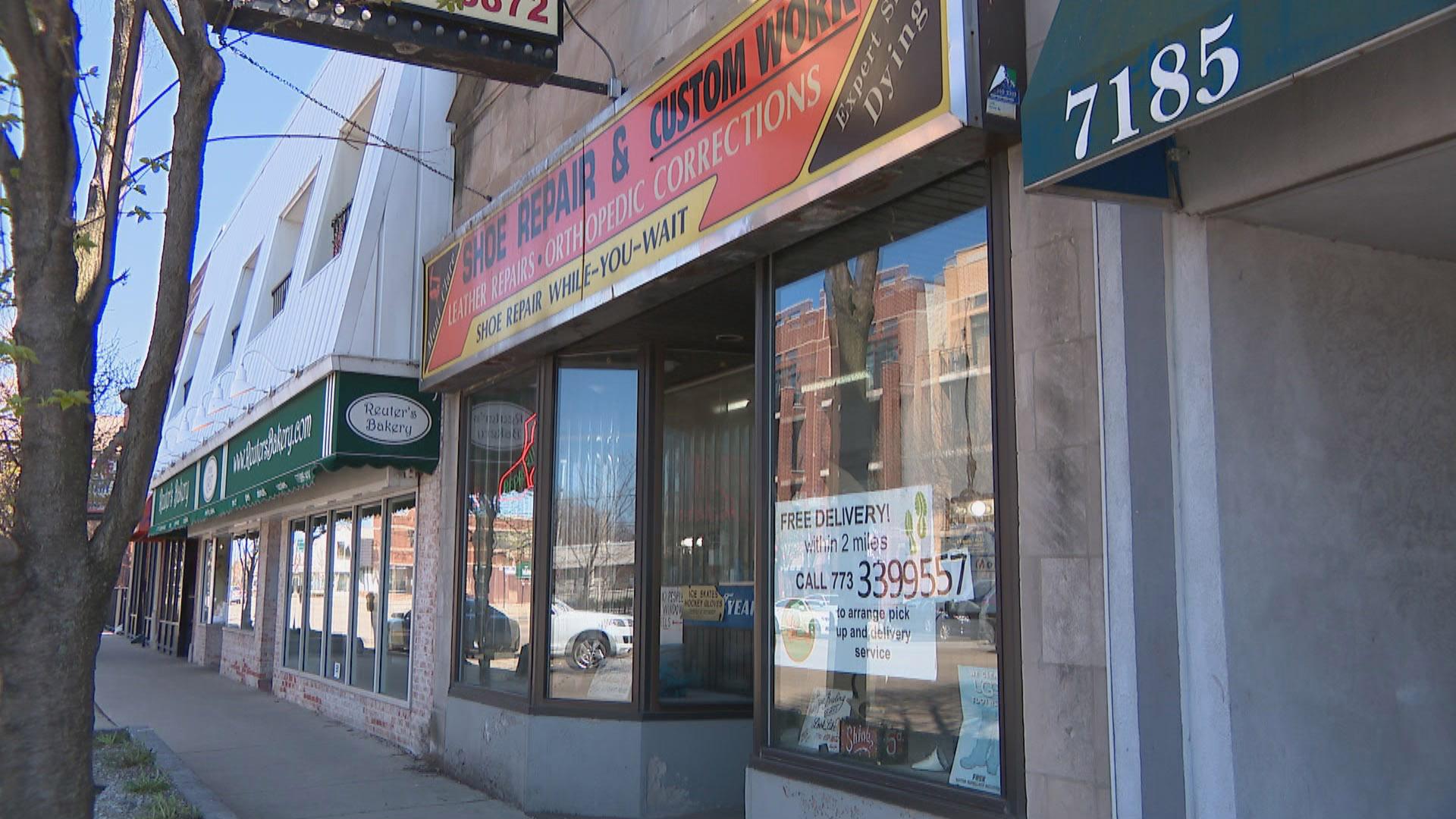 The Northwest Side neighborhood of Montclare. (WTTW News)
Chicago businesses would not have to renew their licenses — or pay late fees if those licenses expire — under a measure that cleared a key city panel on Thursday. 
Meeting virtually for the first time, the City Council's Committee on License and Consumer Protection unanimously advanced the measure which also suspends the fee ride-hailing services and taxi cab companies pay to the city to offer wheelchair-accessible transit options. Cabs pay $22 a month into the fee, while 10 cents from each ride-hailing ride flows into the fund. 
The full City Council is expected to consider the measure May 20. 
Ald. Michele Smith (43rd Ward) said the "narrowly tailored ordinance" addresses "exactly what the problem is."
The measure would expire June 30 — when Mayor Lori Lightfoot's emergency powers are also set to expire — or when Chicago Department of Public Health Commissioner Dr. Allison Arwady declares an end to the public health emergency caused by the pandemic.
Lightfoot said the measure was the latest effort by her administration to ease the financial toll of the coronavirus on Chicago businesses. If approved, the ordinance would apply to all businesses licensed by the city, including retail stores, day care centers, hotels, restaurants and bars. 
Business tax payments remain suspended until June 1.
Aldermen also advanced a measure to extend the time for petitions to be collected to ban new home-sharing services in individual precincts until the stay-at-home order expires.
In addition, aldermen approved a measure sponsored by Ald. Marty Quinn (13th Ward) that would block new rentals from advertising on home-sharing platforms until they are licensed by the city.
Aldermen also approved a plan to revise fines for outdoor restaurants that play music for their patrons. The maximum fine is now $1,000, down from $5,000. 
Ald. Brian Hopkins (2nd Ward) said the new fee structure would make it easier to hold businesses accountable and protect nearby residents from racket caused by eateries.
Hopkins said he expected that restaurants with outdoor patio space would draw bigger crowds as people are likely to feel more protected from the spread of the coronavirus outside.
"Assuming they are back in business to actually open their patios this year," Reilly responded.
Aldermen also approved Reilly's annual proposal to allow downtown patios to serve booze until midnight.
Reilly introduces the measure every year to ensure Gold Coast and River North restaurants do not cause a nuisance or otherwise drain police resources during the summer months when tourists and locals flock to outdoor and rooftop patios in the Central Business District to drink and eat.
Contact Heather Cherone: @HeatherCherone | (773) 569-1863 | [email protected]
---