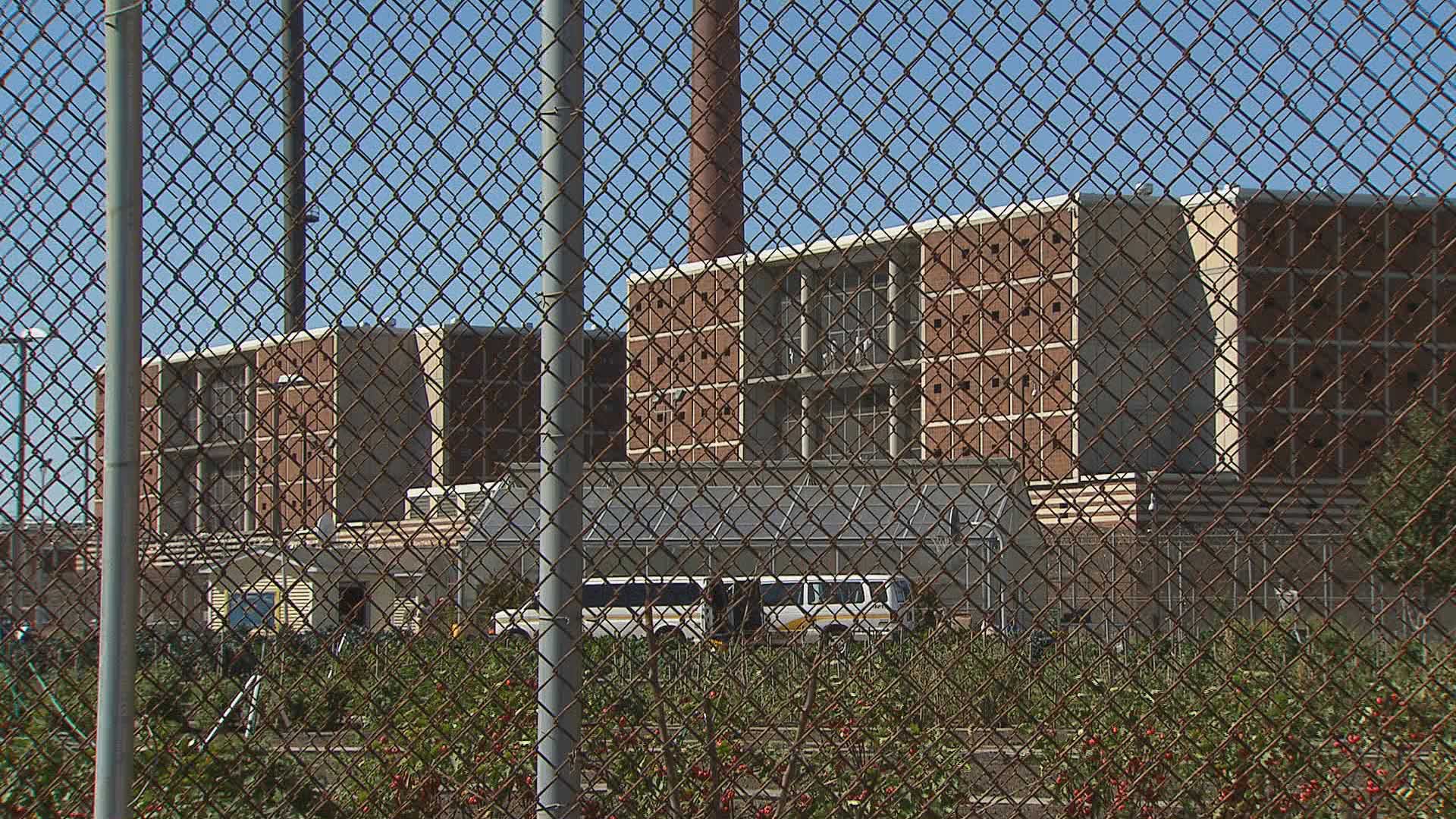 (WTTW News)
A lack of social distancing and proper sanitation, dorms with 100 or more men sleeping in the same room and inadequate coronavirus testing. Those are among the issues Cook County Jail detainees say they've been experiencing, according to newly filed court documents, and conditions could grow worse as temperatures begin to rise.
Cook County Sheriff Tom Dart says his office is doing what it can to comply with a court order mandating additional social distancing and sanitizing efforts inside the jail. But those measures could become "challenging, if not impossible" to maintain with an expected spike in the jail's population during the summer months.
Dart's attorneys last week wrote in a status report to U.S. District Judge Matthew Kennelly that the Cook County Sheriff's Office will at some point likely reach a "feasibility limit" where it cannot take on additional detainees while fully maintaining measures aimed at limiting the spread of COVID-19.
"A sudden spike in the Jail population in the near term would upend the delicately balanced housing arrangements currently in place," Dart's attorneys wrote in a May 1 report, "and there are few alternatives left that would allow the Jail to operate effectively and still permit 'full' social distancing throughout the Jail."
That spike is expected to come in the warmer spring and summer months, when the jail typically sees "a sharp rise in the intake population."
The number of jail detainees who've tested positive for COVID-19 has surpassed 500 even as the total population has been reduced to historic lows in recent months.
Kennelly last month ordered Dart and his staff to improve social distancing and sanitation measures at the jail following a federal lawsuit brought on behalf of a pair of medically vulnerable jail detainees.
The attorneys for those detainees – a group that includes high-powered Chicago law firms Loevy & Loevy and Winston & Strawn as well as the Civil Rights Corps and Northwestern University's MacArthur Justice Center – filed a response to Dart's report Wednesday asking Kennelly to consider putting in place a three-judge panel that could hear evidence and grant release to medically vulnerable detainees.
Included with that response were 15 affidavits detailing recent conversations between members of the Chicago Community Bond Fund and current jail detainees, some of whom have tested positive for COVID-19. They described packed dorms and common areas with detainees sitting elbow-to-elbow, leaky roofs and a lack of toilets and showers.
Several said social distancing is "impossible" inside packed dorms and eating areas. Some of the men said they have COVID-19 symptoms but have been unable to get tested.
"Inmates are given a mask to wear every other day, but some choose not to wear them," Elizabeth Corrado, a Chicago Community Bond Fund volunteer who spoke with 31-year-old detainee Tiron Washington late last month, wrote in one affidavit.
"Anyone can (wander) around any part of the dorm, so it is impossible to socially distance. For example, one of Mr. Washington's dormmates refuses to wear a mask, claiming he had recently been diagnosed with COVID-19. That same person also complained about shortness of breath and was still coughing."
At least six detainees and two sheriff's office employees have died after testing positive for COVID-19.
Dart's office has repeatedly stressed that it is taking matters seriously, implementing screening and testing for detainees and making available personal protective equipment and sanitation supplies in the jail. The sheriff has also added 500 beds in an off-site isolation facility for detainees and has taken what it called an "unprecedented" step to move detainees from double cells to single cells to increase social distancing.
Should the jail see a summer spike in population, Dart's office said it will "maintain as much social distancing as operationally possible" and "act in good faith to implement the letter and spirit" of Kennelly's order.
But the plaintiffs' attorneys say more must be done. They're seeking additional discovery documents and surveillance footage from the jail in order to assess how social distancing is being implemented there.
"Plaintiffs recognize that the Sheriff's staff is working to achieve compliance with the requirements of the Order," they wrote in Wednesday's response. "Nonetheless, the Report makes plain that the Sheriff's Office has not achieved compliance, particularly with respect to coronavirus testing and social distancing."
Contact Matt Masterson: @ByMattMasterson | [email protected] | (773) 509-5431
---