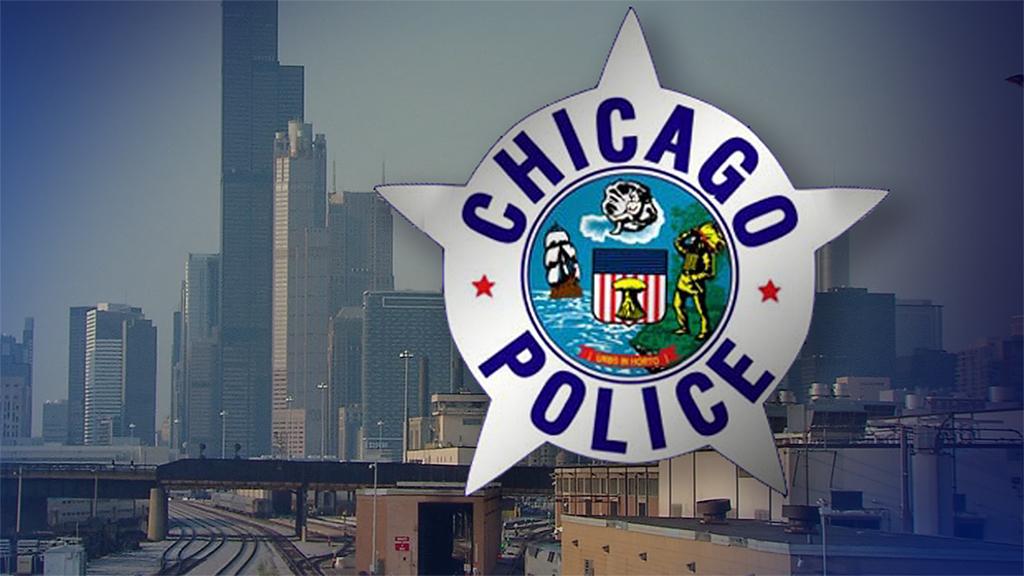 (WTTW News)
Chicago Police Superintendent David Brown has only been on the job and in the city for a matter of days, but the Dallas transplant has already taken to Chicago's culture, comparing his leadership and motivation strategies to those of one of the city's most legendary coaches.
"It feels like I'm Phil Jackson coaching Michael Jordan," Brown said Thursday during a press conference announcing the opening of two new police operation areas that serve as headquarters for detectives. "I'm trying to be Zen master and figure out how to bubble up the talent, innovation and creativity to win the game, meaning building trust in the community while decreasing crime to historic levels. That's really the challenge, that's the goal."
The two new areas bring the city's total to five and come as part of a restructuring plan put in place by Brown's predecessor Charlie Beck to improve neighborhood policing across Chicago. The CPD said the expansion will help streamline operations and control in order to meet public safety needs and increase collaboration between detectives and patrol officers.
With five areas now in place, district patrol, area detectives, gang investigation teams, area saturation teams and some narcotics investigation teams will each be led by a single deputy chief. Brown and Mayor Lori Lightfoot said this will strengthen a culture of accountability within each area and allow for better coordination.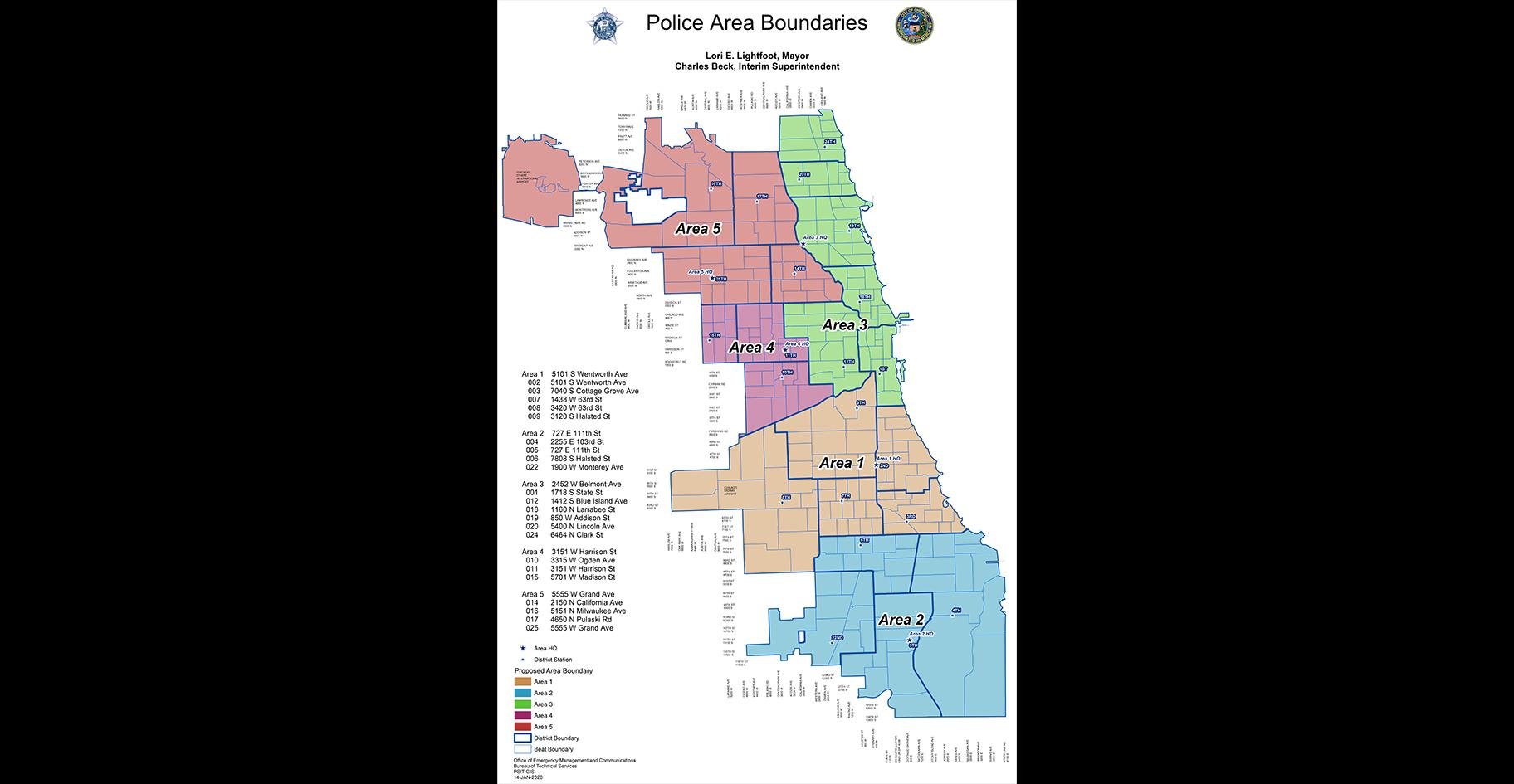 Source: Chicago Police Department. (Click to enlarge)
"This restructuring will not only streamline operations across the police department but it will give district commanders better access to the resources they need as well as increase collaboration between detectives and patrol officers," Lightfoot said, speaking along with Brown at the new Area 4 headquarters on the city's West Side.
The CPD previously had five areas, but shrunk those down to three in 2013. Lightfoot said the city spent around $3.7 million to reopen the previously shuttered Area 4 and Area 5 facilities, which were rehabbed in recent months and outfitted with new computers, phones and printers.
Those areas will handle gang investigations and area saturation teams, according to the CPD, which said this change will better position officers and detectives to quickly respond to crime scenes, providing a "more robust public safety presence in the communities that need them most."
Having more areas also cuts down travel time, both for those working there and for witnesses and crime victims who in the past would have to go farther just to meet with a detective.
Already the 900-plus detectives working in the three existing police areas have been redistributed across all five areas in order to limit individual caseloads and let them focus more on the cases they are assigned to.
Beyond the new area expansion, Brown also spoke Thursday about his plan to reach "policing excellence." Though he did not acknowledge his reported goal of keeping Chicago below 300 homicides in 2020, the new superintendent did say he wants to make Chicago "the safest big city in the country, bar none."
"Others might be afraid to speak of such lofty goals for fear of falling short," he said before making a reference to John F. Kennedy's 1962 pledge to put a man on the moon. "But I strongly believe in striving for more, a moonshot goal. Chicagoans deserve policing excellence."
The five areas will divide up the city's police districts as follows:
Area 1 (5101 S Wentworth Ave)
Deputy Chief: Jose Tirado
Detective Commander: Tommy Mills
2nd (Wentworth) District
3rd (Grand Crossing) District
7th (Englewood) District
8th (Chicago Lawn) District
9th (Deering) District
Area 2 (727 E 111th St)
Deputy Chief: Elgin Holt
Detective Commander: Joel Howard
4th (South Chicago) District
5th (Calumet) District
6th (Gresham) District
22nd (Morgan Park) District
Area 3 (2452 W Belmont Ave)
Deputy Chief: Dan O'Shea
Detective Commander: Robert Cesario
1st (Central) District
12th (Near West) District
18th (Near North) District
19th (Town Hall) District
20th (Lincoln) District
24th (Rogers Park) District
Area 4 (3151 W Harrison Ave)
Deputy Chief: Ernest Cato
Detective Commander: Richard Wiser
10th (Ogden) District
11th (Harrison) District
15th (Austin) District
Area 5 (5555 W Grand Ave)
Deputy Chief: Roberto Nieves
Detective Commander: Eric Winstrom
14th (Shakespeare) District
16th (Jefferson Park) District
17th (Albany Park) District
25th (Grand Central) District
Contact Matt Masterson: @ByMattMasterson | [email protected] | (773) 509-5431
---