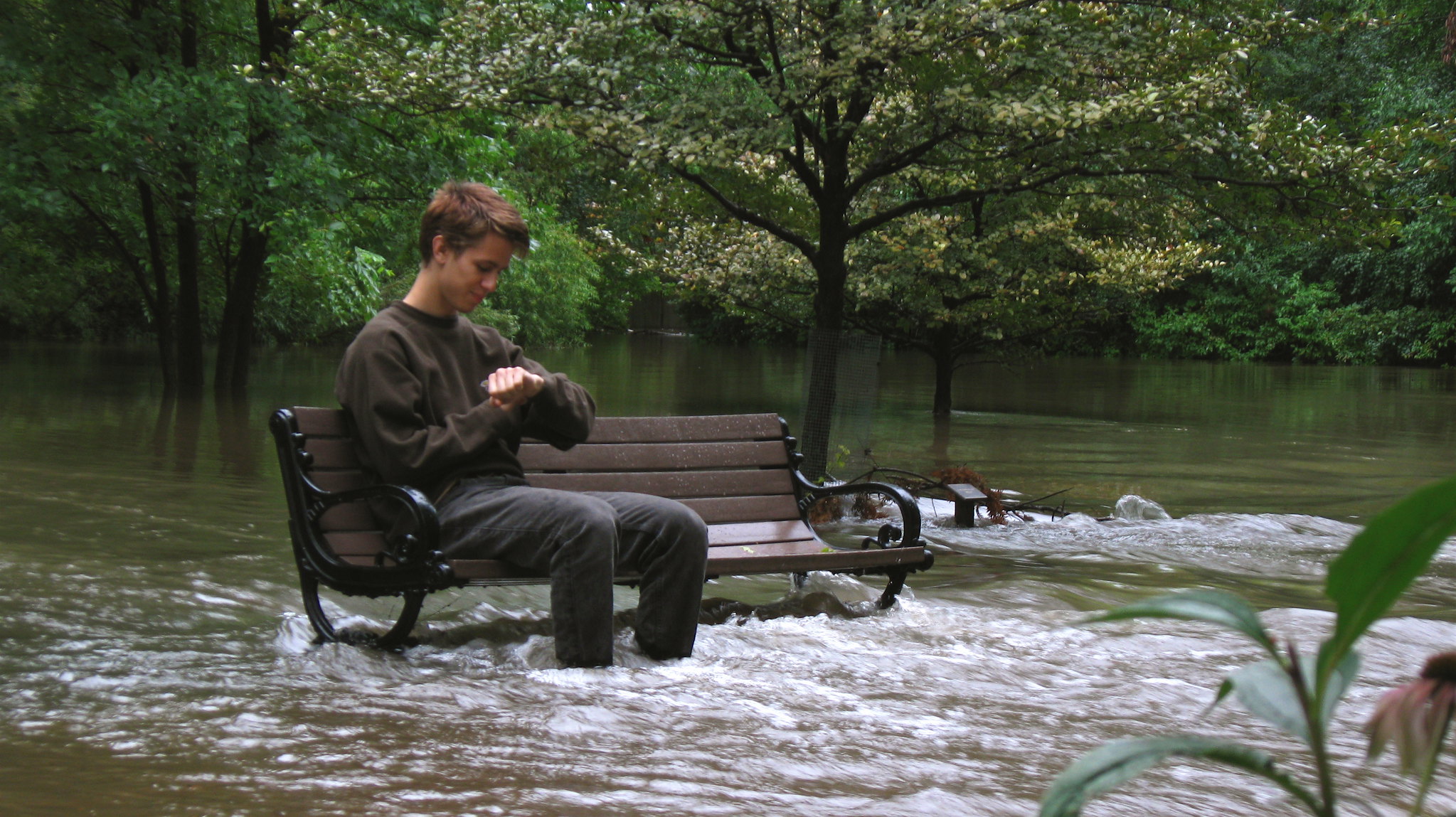 Wet weather means it's time to minimize water entering the city's combined sewer system. (Vivek Jena / Flickr)
If you were looking for an excuse to skip showering or to let the dirty dishes pile up another day, you're in luck.
The week's wet weather has prompted Friends of the Chicago River to issue an overflow action day alert, which encourages Chicagoans to minimize the amount of water entering the region's combined sewer system.
Because stormwater and wastewater share the same pipes in Chicago, dialing back water usage during rainy periods can help keep the system from becoming overtaxed. When the system maxes out its capacity, sewage may be discharged at any of the 300 plus outfalls that flow into the Chicago River and Little Calumet River.
More than 50 "combined sewer overflows" occurred in 2019, and three have taken place so far in 2020, according to data reported by the Metropolitan Water Reclamation District. The most recent occurred at the end of March along the North Branch of the Chicago River.
Some tips on cutting water usage:
—We're all washing our hands more than ever. Keep on lathering up, but turn off the tap while counting to 20. Same for brushing your teeth or washing your face.
—Hold off on laundry.
—Skip your shower, or make it extra snappy.
—If you have to wash dishes, use the dishwasher if you have one. Running a full load uses half the amount of water than hand washing the same amount of dishes. 
In other words, go ahead and be lazy. 
Turn off the tap: While you brush your teeth, turn off that tap to save up to 200 gallons of water per month. This not only helps prevent more water from unnecessarily going down the drain on a rainy day, but is a good practice all year round. pic.twitter.com/5k6JzQo6p8

— Friends of the Chicago River (@chicagoriver) April 28, 2020
---
Contact Patty Wetli: @pattywetli | (773) 509-5623 |  [email protected]
---