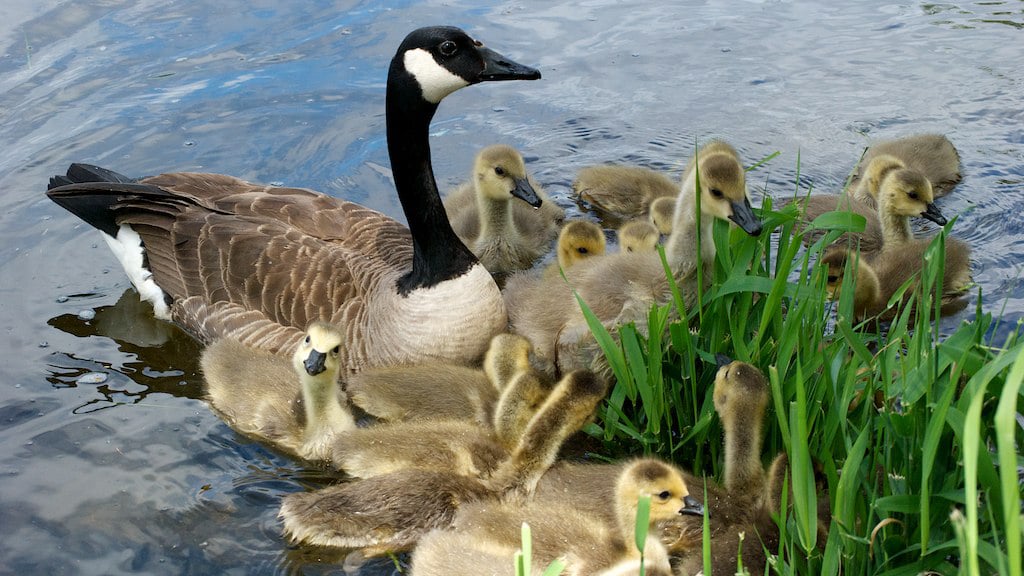 Geese are more relaxed this spring with fewer humans around, researchers say. (Jocelyn Piirainen / Flickr)
The coronavirus pandemic might be making people more anxious these days, but it's having the opposite effect on geese.
Comparing the behavior of Canada geese in 2020 to that observed in 2019, researchers at Indiana's Ball State University, who are studying the dynamics of urban goose populations, say they've noticed a marked change.
In short, the geese are way more relaxed without people around, especially during nesting season.
"I think the geese like the lack of human interactions," David Shearer, who is leading a Ball State student research team studying the birds' migration and nesting habits, said in a statement.
Male geese, in particular, seem calmer, Shearer said.
It's the gander's job to guard his mate and her eggs during the incubation period, protecting them from perceived predators. It's not uncommon for ganders to become aggressive with people who get too close for comfort, but in 2020, Shearer has seen far less of that behavior.  
"In terms of our research, our geese are pretty accustomed to people but also seem to be 'enjoying' their time alone during the stay-at-home order," he said.
Contact Patty Wetli: @pattywetli | (773) 509-5623 |  [email protected]
---