Things were starting to look up in Hegewisch when the coronavirus pandemic hit. 
The community spent years trying to recover from a massive loss of manufacturing, and has regularly dealt with air, land and water pollution from nearby industry. 
Interactive: More from our series, COVID-19 Across Chicago.
It's a community that is an island unto itself, walled off from the rest of the city by highways, train tracks, natural resources like Wolf Lake and Hegewisch Marsh. 
The largest employer in the Southeast Side community is, by far, the massive Ford Motor Company's assembly plant on Torrence Avenue, which employs nearly 6,000 people and has been shut down since mid-March because of confirmed COVID-19 cases there. 
Officials at the United Auto Workers Union, Local 551, have been told there are plans to reopen the plant as soon as May 4. Ford would not confirm that date but said it is working with the UAW to determine the right time to resume production.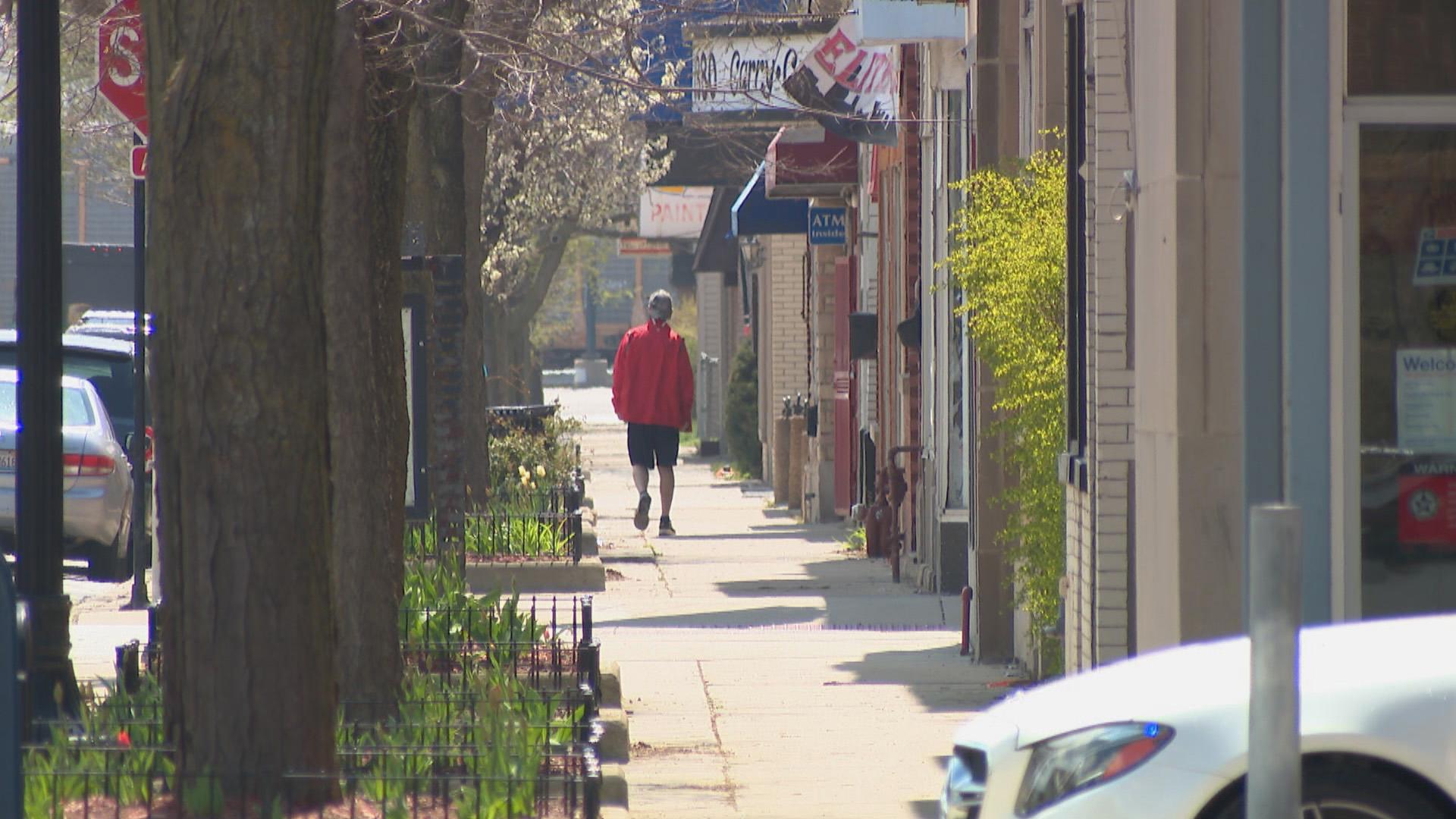 Ford is a boon to Hegewisch, but it has also caused some setbacks in the community. According to local business officials, Ford pushed for a reroute of a busy intersection along 130th Street that cut off traffic to Hegewisch's main commercial strip on Baltimore Avenue. Officials say they've worked tirelessly to build the strip back up, but COVID-19 has halted those efforts.
"Hegewisch is a very supportive community for the businesses we have," said Robert Wisz, president of the Hegewisch Small Business Association. "We hope they can hang on, but everyone is looking it what the safe thing to do is, and can we afford another shutdown in a few months? We definitely want to get it right the first time."
Steve's Restaurant is a local landmark that's been operating since the 1950s. It hosts a big weekend fish fry and handles catered events, birthdays, funerals and more. But all of that business is gone, and the restaurant has struggled to adapt to carry-out service only.
"You cut back on employees, you're not buying as much, we've had to ask our utilities people to cut back on their bills for us," said restaurant employee Debbie Glinski.
Glinski says the restaurant hasn't yet succeeded in getting federal small business stimulus loans because the local bank they work with isn't participating in the program. 
Wisz, who is also a banker at another bank, is trying to help Steve's get the second round of small business funding.
At least one local business is thriving: Eric's grocery. It's the only full grocery store in the neighborhood. The store's biggest concern is keeping its shelves stocked, but it says they are seeing more customers than normal.
"We're like the only ones, so you don't have anywhere to go," said store manager Jose Almaraz. "If you're from the neighborhood you're going to come here, and right now we see new faces we've never seen before. I guess they used to go to other stores but now they come here."
Hegewisch residents, much like residents elsewhere in the city, are concerned about whether or not be able to afford food in the weeks ahead. 
The Lebanon Lutheran Church held a monthly food drive Wednesday and gave away free produce. 
"I'm pretty insistent that we have a don't-ask, don't-tell policy, so no ID or paperwork required, so everyone just takes what they need and is respectful of the community," said Lebanon's Pastor Matthew Zemanick.
The other major concern in Hegewisch is the closure of schools and day cares. The local nonprofit Henry Booth House provides all-day day care to families in the neighborhood, but those services have stopped as a result of the pandemic. The agency has tried, like many others, to move online.
"To the extent that we can provide services virtually, we're doing that with wellness check-ins, interactive educational videos that they can use at their leisure, and families that are enduring any kind of financial hardships, we try and serve as an information conduit and provide resources which they can contact," said Henry Booth House President Scott Perkins.
Perkins says Booth also used to provide two meals and a snack to children in their day care, so they are now offering boxed meals to families.
Follow Paris Schutz on Twitter: @paschutz
---
Community Reporting Series
"Chicago Tonight" is expanding its community reporting. We're hitting the streets to speak with your neighbors, local businesses, agencies and leaders about COVID-19, the economy, racial justice, education and more. See where we've been and what we've learned by using the map below. Or select a community using the drop-down menu. Points in red represent our series COVID-19 Across Chicago; blue marks our series "Chicago Tonight" in Your Neighborhood.