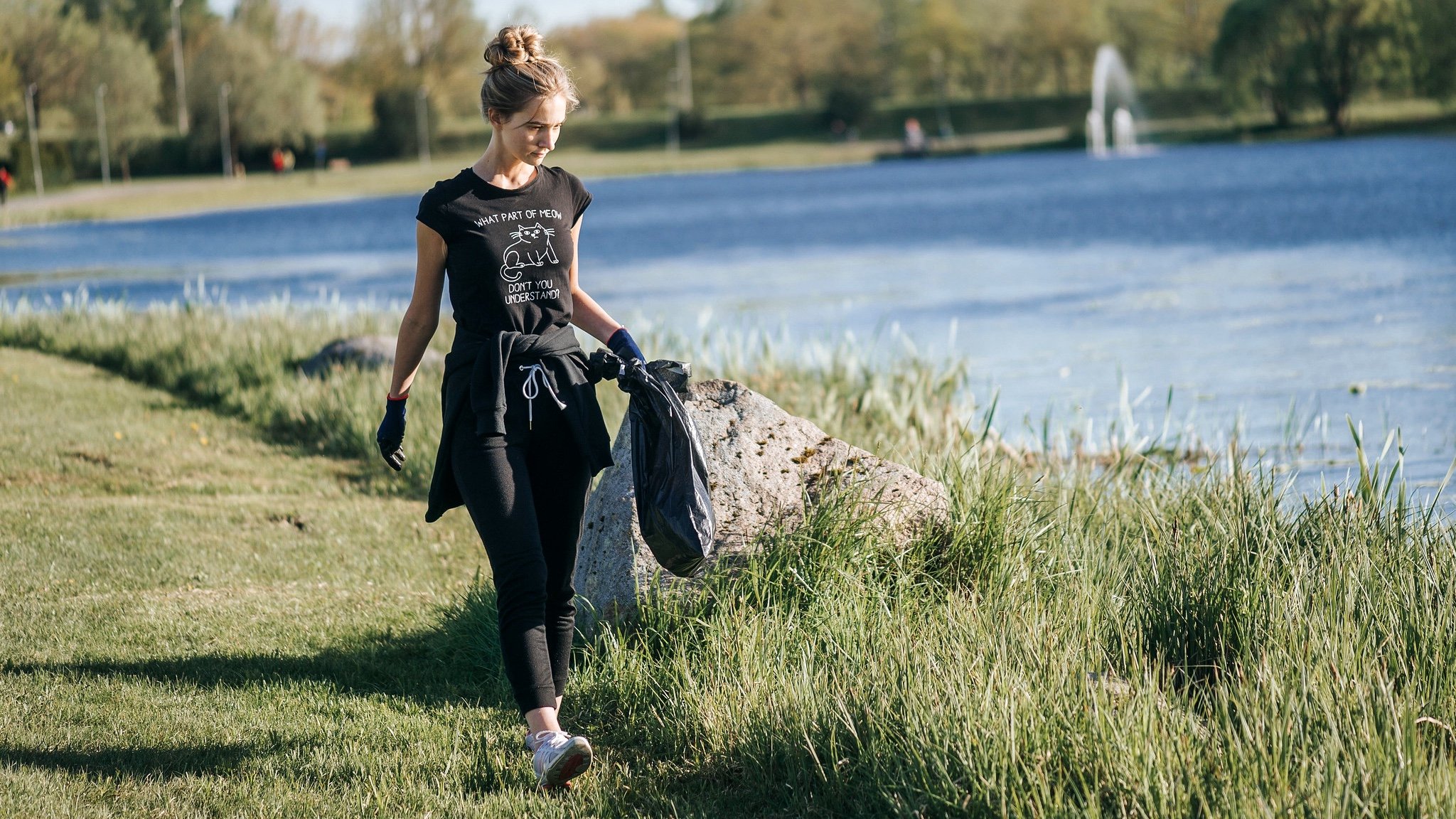 Picking up litter while jogging or walking — also known as "plogging" — is a great solo Earth Day activity. (Visit Viljandi / Flickr)
To mark the 50th anniversary of Earth Day, the Earth Day Network, the nonprofit organization that grew out of the inaugural Earth Day event, was planning to organize thousands of cleanups involving millions of volunteers around the world for the Great Global Cleanup. But with social distancing guidelines in effect due to the coronavirus outbreak, group activities are off the table.
So we're going to have to collectively tackle litter individually. 
For folks who feel comfortable spending time outdoors, the Earth Day Network team has a couple of creative suggestions for eco-friendly activities that can be done solo. 
1. Try "Plogging." Popularized in Sweden, "plogging" is picking up litter while jogging or even walking ("plalking" doesn't roll off the tongue the same way). 
2. Play #TrashTag. This does not, as the name suggests, involve tapping a piece of garbage and shouting "You're it." Instead, it calls for before-and-after photos of an area you've cleaned up, and then posting those images to social media with the hashtag #TrashTag.
Tips on how to take part in your own personal cleanup without getting into trouble with Mayor Lori Lightfoot:
—Stick to your neighborhood streets and sidewalks or nearby park, and keep the recommended six feet of distance from other people.
—Wear a mask. 
—Wear gloves.* 
—Use a pair of barbecue or salad tongs or some other gadget if gloves don't seem like enough protection.
—Only pick up litter that's easy to handle and dispose of, whether by placing in a dumpster or recycling cart. 
—Wash your hands thoroughly after throwing out or recycling the trash you've collected.
* It's quite possible that you'll come across cast-off gloves along your plogging route or while playing tag. Don't be that person. Discard your disposable gloves in a proper waste bin when you've finished picking up litter.   
Don't forget to take credit for your good deed. Tag @EarthDayNetwork, #GreatGlobalCleanup, #TrashTag and/or #Plogging on social media.
Contact Patty Wetli: @pattywetli | (773) 509-5623 |  [email protected] 
---