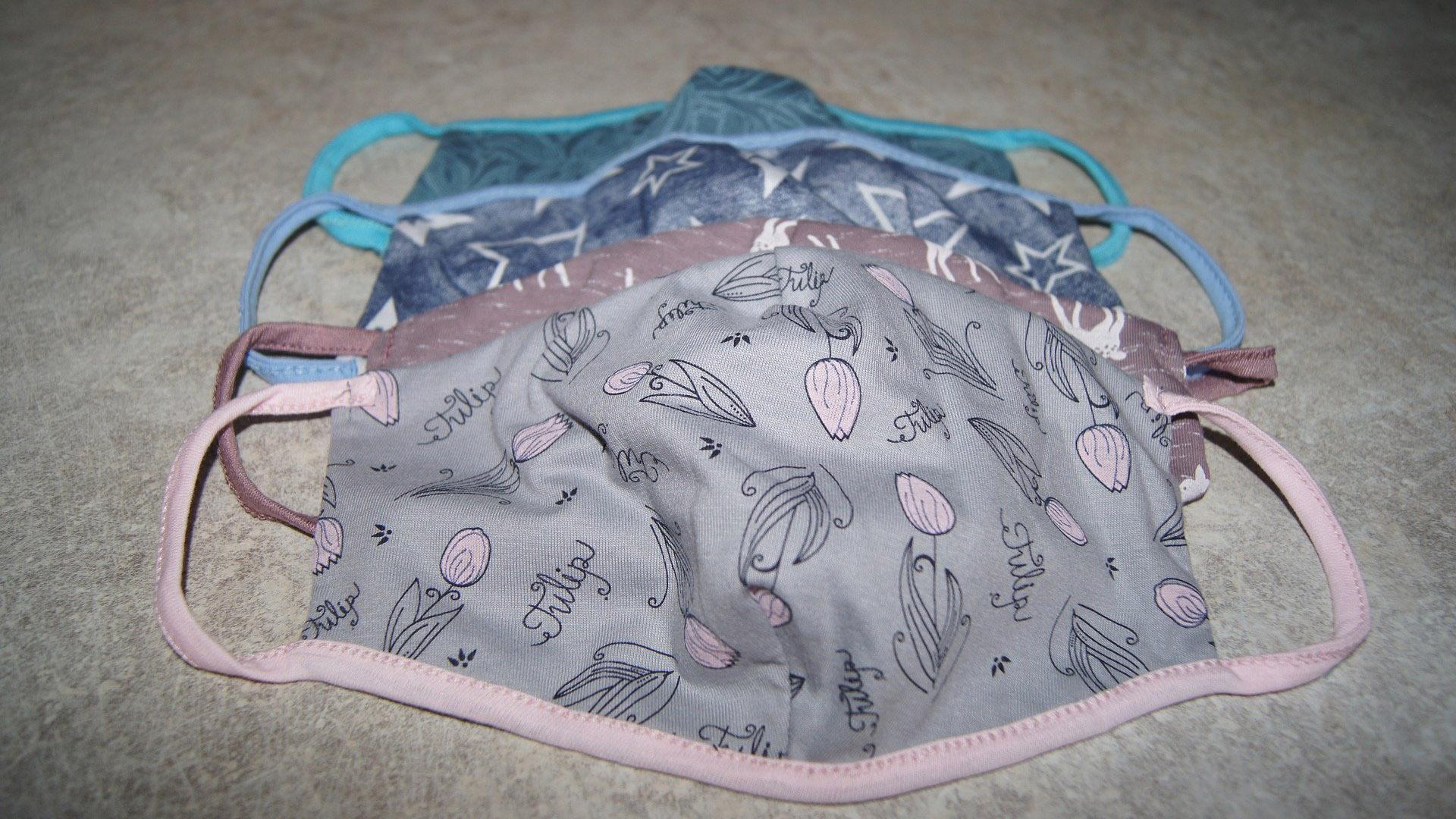 (Denny Hell / Pixabay)
Mayor Lori Lightfoot is calling on residents to make and donate cloth masks to help the city's fight against the coronavirus.
Announced Tuesday, the "Chicago Together! Make a Mask, Give a Mask, Wear a Mask" drive will provide cloth masks to homeless shelters, community health clinics and other organizations across the city.
"The COVID-19 crisis has been hard on all of us, but it's shown the impact we all have on each other—strangers and friends alike. We are all in this together and (a) donation drive like this represents Chicago at its finest, as we respond to a crisis in unison and keep our most vulnerable residents safe," Lightfoot said in a statement. "The more we do for each other, the faster we'll get through this crisis, which is why I'm asking all Chicagoans to donate homemade cloth masks to support our fellow residents who are most vulnerable."
Masks will also be provided to addiction treatment providers, social service providers, group homes and long-term care facilities to support residents in need, according to a city press release.
The Centers for Disease Control and Prevention recommends the use of cloth face masks in public settings where social distancing measures are hard to maintain, particularly as a way to prevent the spread of the virus by people who have it but are not experiencing symptoms.
Masks can be made from recycled cloth, such as T-shirts, bandannas, jeans, thick cotton and other breathable fabrics. To make sure masks are protective, the Chicago Department of Public Health recommends carefully reviewing the CDC's guidelines on how to make them.
City officials advise people who are making masks to take the following precautions: use three layers of fabric, wash and dry the fabric first, and wash hands frequently while making masks. Completed masks can be put into a clear, sealable plastic bag.
People are asked to indicate how many masks they are donating when dropping them off, and to wear gloves and masks when they do so.
Donated items will be picked up by the city and delivered to the United Center, where they will be included in kits packed by TEAM Rubicon, a veteran-led global disaster response organization, according to a city press release. '
Donations will be accepted 10 a.m.-2 p.m. Tuesdays and Saturdays starting Saturday, April 25 through Saturday, May 16 at select sites throughout the city. See a map of drop-off locations, below.
---