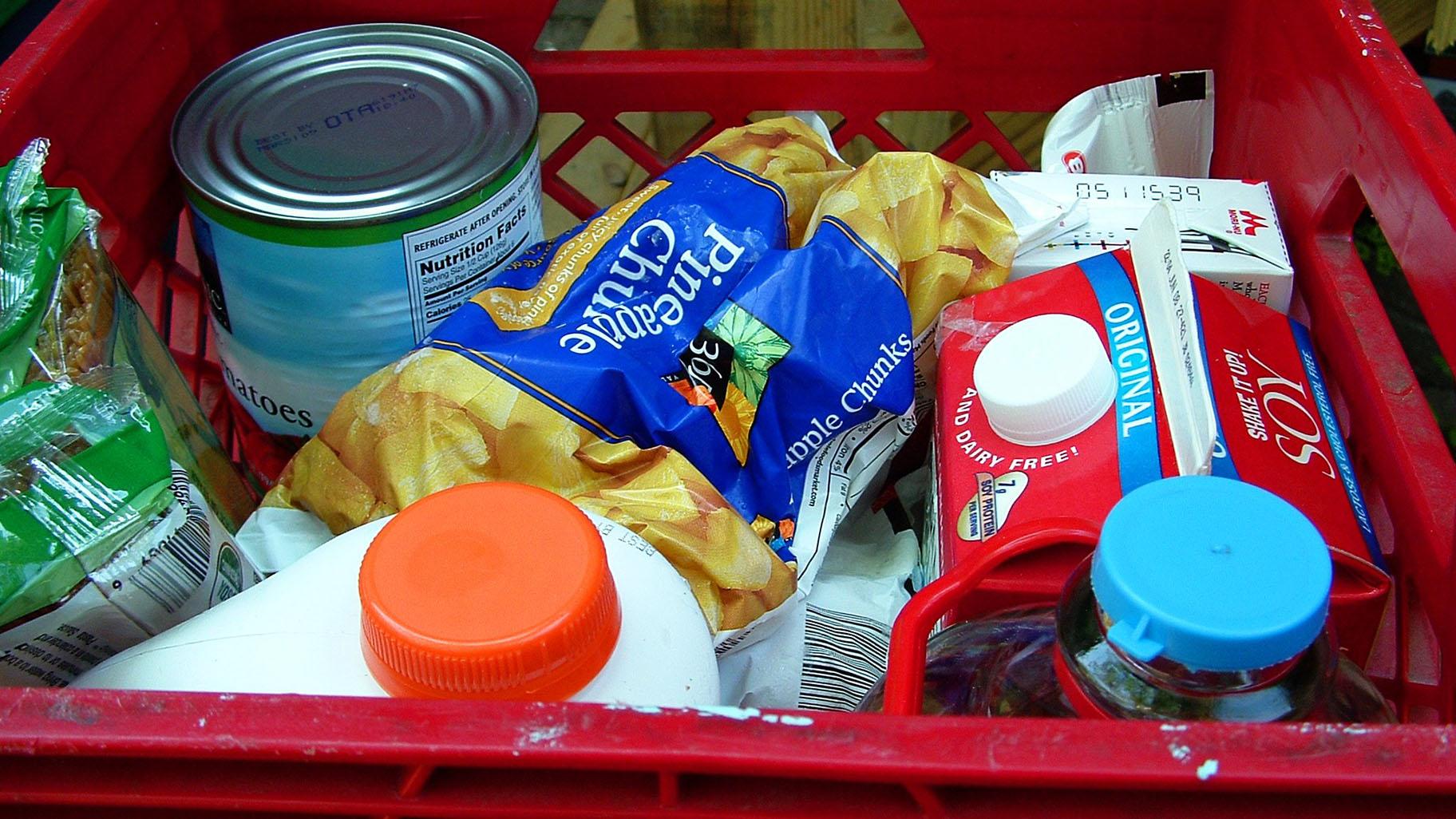 (Megan / Flickr)
The advice from the Centers for Disease Control and Prevention is unequivocal.
Wearing face coverings in public settings—especially in places like grocery stores and pharmacies—is recommended to help stop COVID-19's spread.
"We now know from recent studies that a significant portion of individuals with coronavirus lack symptoms ("asymptomatic") and that even those who eventually develop symptoms ("pre-symptomatic") can transmit the virus to others before showing symptoms," the CDC advises on its website. "This means that the virus can spread between people interacting in close proximity—for example, speaking, coughing, or sneezing—even if those people are not exhibiting symptoms."
As Gov. J.B. Pritzker is quick to point out, at his direction, Illinois was one of the first states to close schools and to enact a stay-at-home order.
Masks are now mandatory in a handful of states, including Maryland, New York, New Jersey and Pennsylvania.
But Pritzker has thus far not followed suit.
Masks are still optional in Illinois, save for municipalities that have enacted their own requirements.
"Have I put an order in yet? No," Pritzker said Sunday during his daily coronavirus briefing. "I have considered doing that and still am considering doing that."
In an open letter to Pritzker, state Rep. Mark Batnick, R-Plainfield, said Illinois should require personal protective equipment to be worn in stores and restaurants, by customers and workers.
"Even today, I still see many store employees and customers in a busy grocery store without any protective equipment," Batnick wrote. "Restaurants offering carry-out and delivery are also not requiring staff to wear PPE. It should become a requirement for all employees and customers to wear face coverings inside stores and restaurants."
Pritkzer on Sunday said "that's a good first step" but it "may be that the right answer is everybody wears a mask no matter where they are."
The governor said he will be making decisions about how Illinois fights the coronavirus between now and April 30, when his stay-at-home executive order is scheduled to expire.
Masks aren't the only step he's recommending.
The governor said shoppers should "absolutely" wipe down anything they buy from stores, including groceries.
"Everything really needs to be wiped down, and whatever it is you were carrying the groceries in needs to immediately be thrown away, or if it can be wiped down, great," Pritzker said. "But you need to get it out of your kitchen and make sure that it's out of the reach of anybody who will touch it and therefore possibly be infected by something that's remaining on those items."
Follow Amanda Vinicky on Twitter: @AmandaVinicky
---