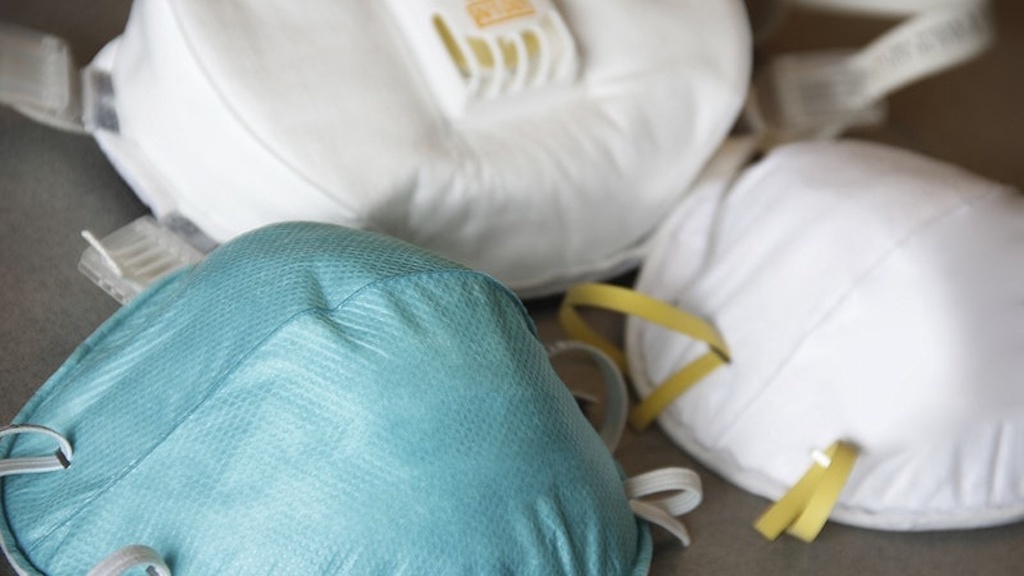 (Rawpixel)
If you venture out despite Illinois' stay-at-home order – to go to work, to buy groceries, maybe to take a walk – you generally won't get in trouble for not wearing a mask, though it's encouraged.
But in some pockets of Illinois, it's mandatory.
Municipalities including Cicero, Glenview, Highland Park, Morton Grove, Niles, Skokie and Wilmette require everyone to wear a mask while in public.
There are slight variations in these ordinances and executive orders; some are already in effect, while others will take effect Monday.
But by and large, masks that cover the nose and mouth are obligatory for anyone working at or patronizing essential businesses, like grocery stories, and while taking public transit or ride-hailing services and taxis.
"While it is understandably unsettling to see workers with a face covering on, it has unfortunately become 'our new norm,' and we owe such protections to our public employees and to you who live and work in our community," Wilmette Village President Robert Bielinski wrote in a letter to residents and business owners.
"As part of that communal relationship, we all owe each other a duty to help prevent the spread of this disease. Wearing a face covering when entering a business open to the public is a simple task that we can all do for the good of not only Wilmette, but for everyone near and far. Therefore, I am requiring all individuals when entering an essential business in Wilmette to wear a face covering for not only your health, but for the health and safety of those around you."
The orders explicitly give businesses the option to turn away customers who don't comply.
"A business owner or operator may refuse admission or service to any individual who fails to wear a face covering reasonably designed and made to inhibit, filter or restrict the passing of a person's breath, sneeze, cough or other exhaling from one's nose and mouth," the Niles and Morton directives read.
Niles' website also has a PDF of a sign businesses can print and display, notifying customers they will be refused entry if their faces aren't covered.
In Morton Grove, police are empowered to issue warnings to anyone not following the directive. And breaking the rules twice could lead to legal troubles.
According to the directive, "persons not following this directive who have previously received a warning from the Village of Morton Grove Police Department may be issued a citation or arrested in the discretion of the Chief of Police or his designee."
There are exceptions: face coverings are not required when exercising or doing other physical activities outside (but if you're jogging or riding a bike, stay 6 feet away from others), riding in a personal vehicle, or while eating or drinking.
The directives only apply when people are out in public, they don't mandate what someone wears – or doesn't wear – while at home or in their own yard.
Children ages 2 and younger are also not supposed to wear masks, for safety reasons.
The directives come after the Centers for Disease Control and Prevention and the U.S. surgeon general gave recommendations that everyone wear masks to prevent community transmission of the novel coronavirus.
With medical-grade masks still in high demand, community leaders made clear that the face coverings don't have to be store bought.
Those N-95, dental and surgical masks should be reserved for health care professionals and first responders.
Where, then, to get a mask if you don't have one? Community leaders advise making one.
Per a press release from Highland Park: "Homemade, fabric face coverings meet the requirement. Face coverings should allow for breathing without restriction, fit snugly against the face, and include multiple layers of fabric. Fabric face coverings should be regularly laundered in hot water, and individuals should be careful not to touch their eyes, nose, and mouth while wearing the face covering. Sew and no-sew patterns are available for download on the City's website at www.cityhpil.com/covid-19. Scarves, bandanas, and handkerchiefs are also acceptable face coverings."
Gov. J.B. Pritzker said at least one state legislator has pressed him to require grocery store and other retail employees to wear masks while on the job.
But he signaled at his daily coronavirus briefing Friday that he's not yet planning to do that or order any other statewide mask requirement.
"We don't live in a dictatorial society; we don't live in an authoritarian world. This is a free country and we want to make sure that we are observing peoples' civil liberties while keeping them safe and that's the balance that we're trying to strike," Pritzker said. "There isn't some specific action that you can do that leads to a downwards trajectory (of COVID-19 cases). What you can do is keep doing the things you're doing that are slowing the ascent of the curve."
Follow Amanda Vinicky on Twitter: @AmandaVinicky
---