Gov. J.B. Pritzker announced Friday that all public and private schools across Illinois will remain closed for in-person instruction for the remainder of the academic year due to the coronavirus pandemic.
"I've said time and time again, our decisions must follow the science," Pritzker said during his daily press briefing, "and the science says our students can't go back to their normal routine this school year."
Pritzker first announced on March 13 that schools statewide would remain closed through the end of that month. At the time, there were just 46 confirmed COVID-19 cases in Illinois. As of Friday afternoon, there are 27,575 cases and 1,134 deaths related to the virus.
The school closures were later extended, as well as Pritzker's stay-at-home order, which runs through the end of April but is expected to be extended. School districts across the state have already begun implementing e-learning plans for students to continue their lessons from home.
The governor's announcement Friday did not come as a major shock— a handful of other states have taken similar steps to focus on remote learning for the remainder of the school year.
Pritzker said Illinois will receive about $569 million in federal funding for pre-K through 12th-grade schools from the Coronavirus Aid, Relief, and Economic Security (CARES) Act. Of that funding, some dollars will go directly to schools, Pritzker said, while the rest will be distributed by the Illinois State Board of Education based on the needs of school districts.
That funding will be used to help equip students with technological devices and internet access, support teachers in developing lesson plans and assist schools in providing meals to students and families.
Both the governor and ISBE Superintendent Carmen Ayala stressed that teachers should be checking in with their students every day, and the state has published guidelines outlining how much time students should spend on academic work each day.
Those range from as little as 30 minutes for kindergartners to up to 2-5 hours for high schoolers each day.
"This pandemic has altered the fabric of how we teach, how we learn and how we connect," Ayala said. "But it has not shaken the core of what our schools do and that is to take care of Illinois' children and prepare them for what is next."
Remote learning programs have allowed for education to continue in some form, but it's also placed a spotlight on the technology gap for underprivileged students who don't have access to digital devices or the internet from home.
Chicago Public Schools has already distributed around 11,000 iPads and laptops to students from low-income families and plans to deliver another 60,000 to students this week and a further 37,000 in the near future.
Chicago Teachers Union President Jesse Sharkey said he believes Pritzker "did the right thing" by suspending in-person learning, while also noting the burden this places on families and teachers.
Sharkey said the first week of remote learning within CPS has been "uneven," with some teachers seeing high turnout and others beginning to see some issues.
"It's definitely been a work in progress," he said.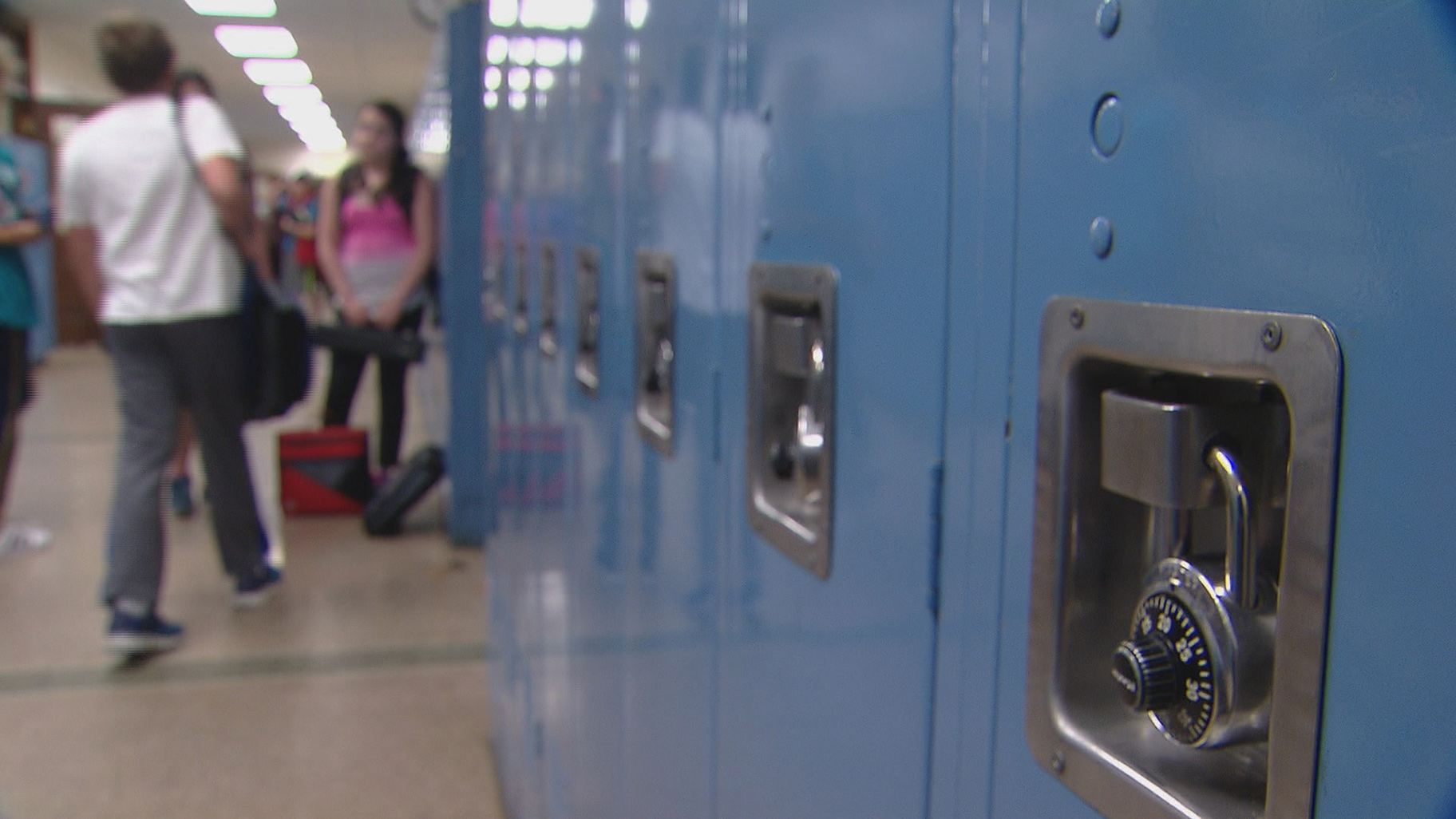 (WTTW News)
Sharkey and CTU Vice President Stacy Davis-Gates also called on Mayor Lori Lightfoot and district officials to divert additional resources to CPS families to make sure each student has the technology and internet access they need.
Davis-Gates also suggested offering empty hotel rooms downtown to homeless families so they have not only a place to stay, but also reliable internet access for their children's schoolwork.
ISBE has encouraged each school to determine a local method of taking attendance or checking student engagement.
Lightfoot said CPS CEO Janice Jackson and Chief Education Officer LaTanya McDade have been working on contingency plans "really since the very beginning of this pandemic," adding the city would have more information for parents and families after Pritzker makes his announcement.
"This is difficult news and we are all feeling a sense of loss," the mayor said in a statement Friday afternoon. "From the students who love learning, the teachers who love teaching, not to mention the pain of missing the many special milestones, which our families and young people count on and look forward to every year,"
As part of his announcement, Pritzker amended graduation requirements for high school seniors due to the pandemic, allowing them to graduate without the typically required participation in things like consumer education and physical fitness assessments.
Speaking specifically about those seniors who may be upset about missing things like prom and graduation ceremonies, Pritzker said he hopes people will still find unique ways to celebrate online and eventually in person when it is possible.
"Hear it from me as your governor, there's room for you to feel all those things, big and small, you will get through this too," he said. "You will talk about this for the rest of your lives and you will go on to do amazing things."
Contact Matt Masterson: @ByMattMasterson | [email protected] | (773) 509-5431
---
---