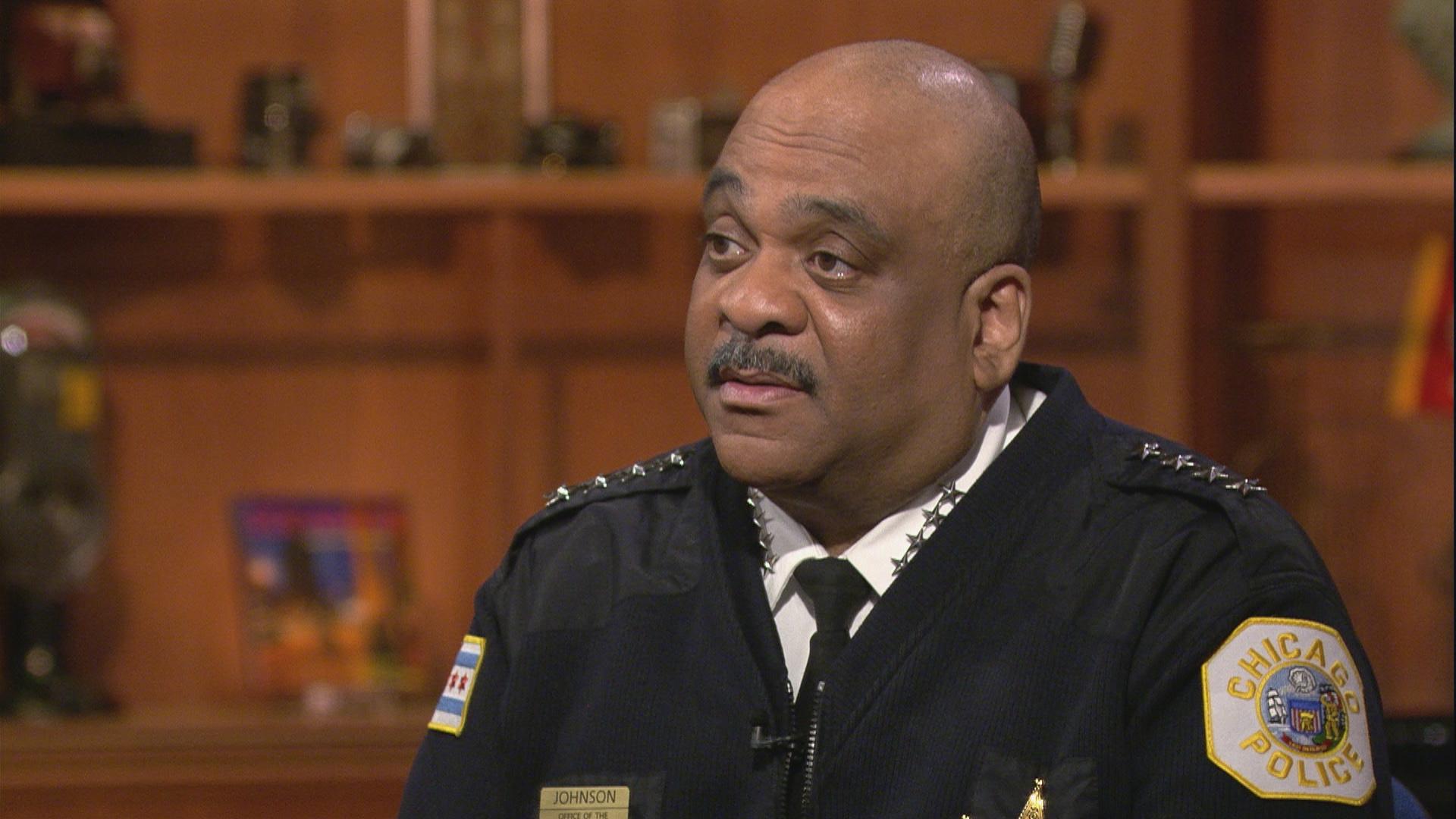 Chicago Police Superintendent Eddie Johnson appears on "Chicago Tonight" on Nov. 14, 2019. (WTTW News)
Mayor Lori Lightfoot called on the city's watchdog to complete his probe into what happened before — and after — former Chicago Police Superintendent Eddie Johnson was discovered asleep in his running car after a night of drinking.
Lightfoot said Wednesday she was "extremely unhappy" Inspector General Joseph Ferguson had yet to complete his six-month investigation into what happened before and after officers responded to a 911 call at about 12:30 a.m. on Oct. 17.
Officers found Johnson asleep in his still-running car, pulled over a few blocks from his home in the Bridgeport neighborhood. Johnson was allowed to drive home.
Lightfoot's remarks came just a few hours before her pick to lead the Chicago Police Department, former Dallas Police Chief David Brown, was set to take the reins from interim Superintendent Charlie Beck.
"It is time to get that done," said Lightfoot, who has pledged to release the report when it is complete.
A spokeswoman for Ferguson did not respond to a request for comment.
Lightfoot and Ferguson are long-time friends, and served together in the U.S. attorney's office. Ferguson has 18 months left to serve in his four-year term, his third in office.
In her remarks, Lightfoot acknowledged that Ferguson does not report to her, and she has no say over the timing of his investigations.
Johnson, 60, initially said the incident was caused by a change in his blood pressure medication and his failure to take his new prescription. Johnson said he became ill, pulled over at a stop sign and fell asleep.
But he later told the mayor he had a "a couple of drinks" at a dinner with friends despite feeling tired after a long day. Johnson said he gave his driver the night off because teachers were set to go on strike the next day.
Officers did not administer a field sobriety test or notice "any signs of impairment" before allowing Johnson to drive home, officials said.
Johnson announced Nov. 7 he would retire, citing his health and a desire to spend more time with his family. Lightfoot joined Johnson to make the announcement, and celebrated his three years and nine months in office.
But less than a month later, Lightfoot fired Johnson, saying he lied to her several times and "intentionally misled the public" after Ferguson shared the initial results of his probe that included video of Johnson at Ceres, a Downtown watering hole known for stiff drinks.
Johnson was with a female member of the Police Department who is not his wife, Nakia Fenner, who is a lieutenant.
Contact Heather Cherone: @HeatherCherone | (773) 569-1863 | [email protected]
---