Bus drivers have a tough job these days. And musicians are pretty much out of work. We spoke with one CTA driver who is also a songwriter with a new record. He drives people all over town, but right now he can't play for the people. 
TRANSCRIPT
Toronzo Cannon: My name's Toronzo Cannon and I'm a bus operator for CTA, Chicago Transit Authority, and I'm a bluesman.
Marc Vitali: A few years back, "Chicago Tonight" met Toronzo Cannon at the CTA's West Side garage. It was 6 a.m., and he was getting ready for a 10-hour shift.
Last week, we asked him what his very public job is like during the pandemic.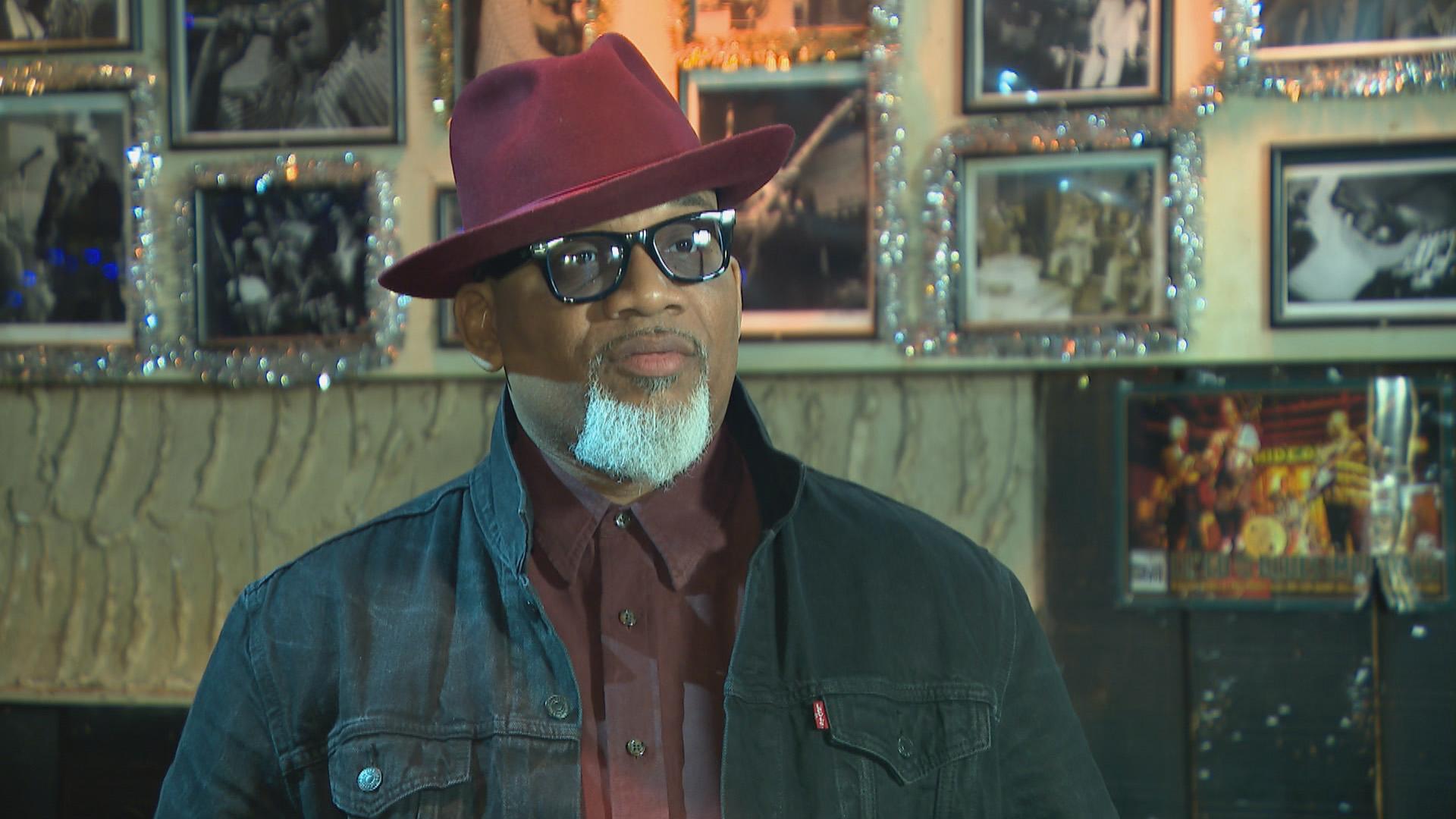 Toronzo Cannon (WTTW News)
Cannon: I guess a heightened sense of security. Everyone is on edge now. We're getting information rolled in every week, so no one really knows what to do. Do we wear masks? We get gloves, hand sanitizer, but are masks optional? So everyone's kind of on edge. And bus capacity: how many people can be on a bus? What should we do about that? Things are kind of tight now as information rolls in.
My new CD from Alligator Records is "The Preacher, the Politician or the Pimp." And it's just things that I see in my daily work, driving a bus.
That's like my office for 10 hours a day. Gets pretty lonely up there in the front too. [Chuckles]
Vitali: Right now he's feeling the loss of his other line of work.
Cannon: I always look forward for something to do other than drive the bus and being cursed out or given the finger by passing cars or whatever, you know. That was my getaway, and music is me writing, me playing in front of audiences, large audiences. From my vantage point of seeing the audiences and people having fun, it's just something that I didn't realize that I would miss, but I do.
And me as a people person, you know, again – a bus driver, musician, songwriter. It's hard just to wave all the time or give that virtual high five or whatever. It's hard.
I'm sure music will just carry us on and heal us and get us to that other side. So we can look back on this thing and say, "Wow that was a crazy ride."
---
More on this story
Our interview was shot at Blues on Halsted, which remains closed to the public. Below, watch the full performance of Toronzo Cannon's composition "Insurance" off his new release from Alligator Records, "The Preacher, the Politician or the Pimp."
Follow Marc Vitali on Twitter: @MarcVitaliArts
---