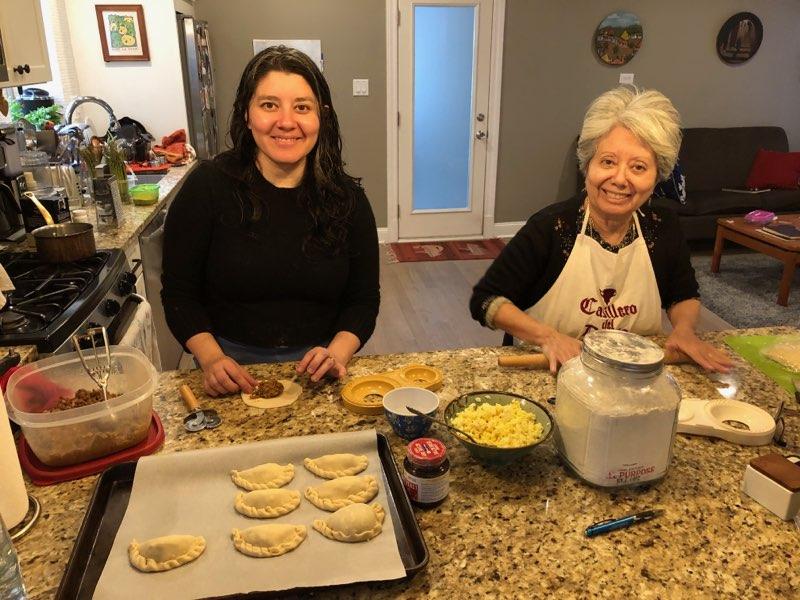 Alice and her mom. (Courtesy of Alice)
During the pandemic, WTTW News is checking in with a few people around the city and suburbs to see how the "new normal" is affecting their everyday lives and communities, and we'll keep in touch as events progress. To date, none of the subjects in today's dispatches are reporting any symptoms or diagnoses of COVID-19. 
Did you miss week one? Read it here. Check out week two here. And if you'd like to add your voice, contact us! We want to hear your stories.
---
Alice and Chris
Do you know anyone who has been diagnosed?
A classmate of ours passed away last weekend from COVID-19. He was just a wonderful person who was always so positive and encouraging. It is heartbreaking and it made an already very real situation all the more stark and sobering.
What's worrying you?
Of course I'm mostly worried about people I love getting sick. As this crisis continues and lasts into the foreseeable future, I'm worried that our systems will not be able to withstand the strain. I'm worried about people losing patience and being afraid and that devolving into an unmanageable situation. I'm worried about lack of leadership and clear messaging from the federal government. I'm worried about not having enough toilet paper and Chris still refuses to get a bidet. 
What's keeping your spirits up?
Besides spirits? Having my immediate family all here with the luxury that none of us in this house have to be out working and exposing ourselves. FaceTime with family and far-flung friends. We've also been playing board games, watching movies and TV shows, lots of cooking, family walks, and short bursts of exercise. Dumb internet things we find to make us laugh. Maintaining our senses of humor is crucial. I also will never underestimate the power of petting a sleepy dog to calm and soothe. 
Have you changed anything in your personal routine since isolating?
We wear homemade masks to the store – but I need to make some new ones, the first batch were very DIY, not quite the ladies with undies on their faces, but pretty close. We are all getting up later since we don't have to commute. We now get to eat lunch all together which is nice. 
---
Nancy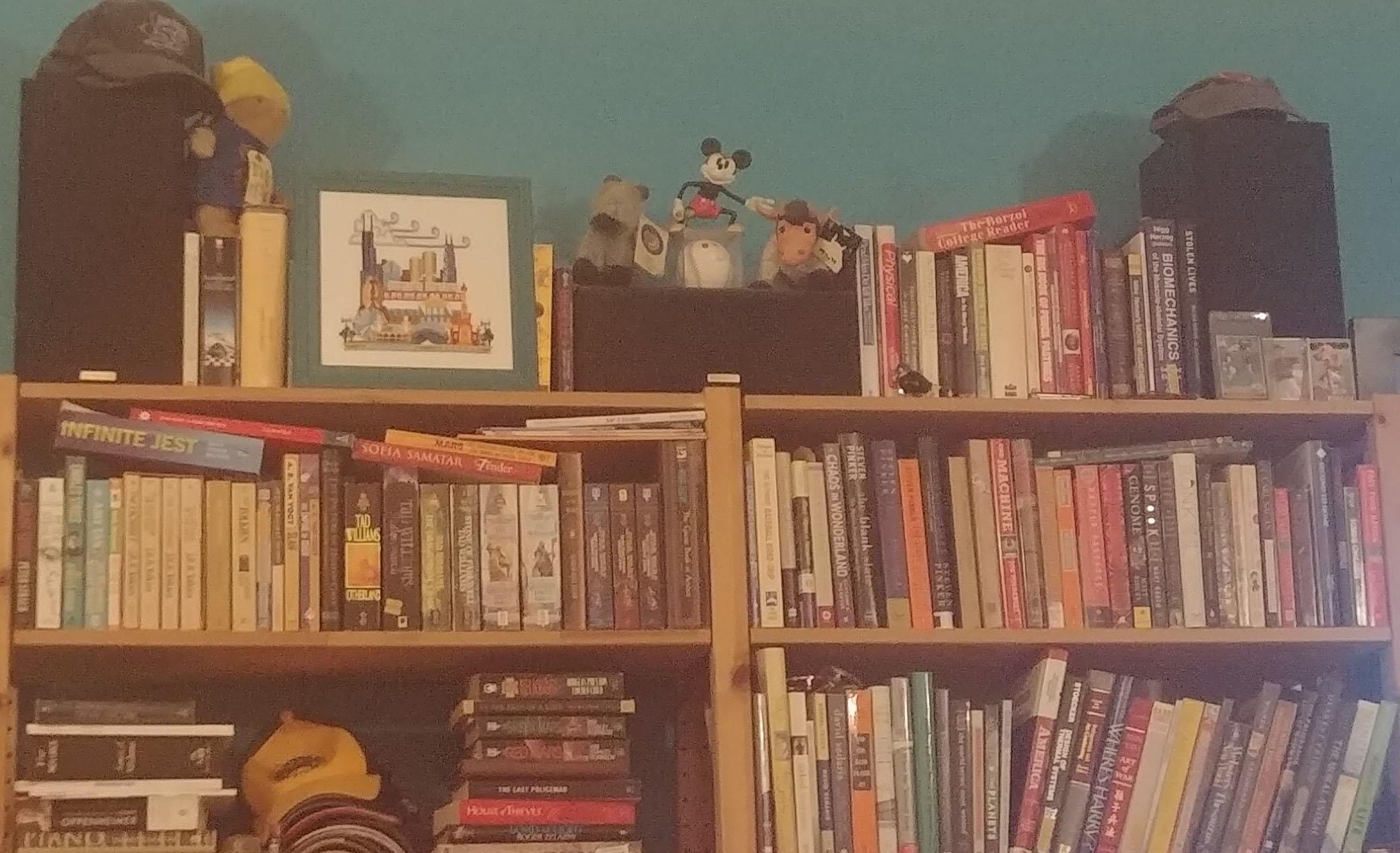 My view for 12+ hours a day. (Courtesy of Nancy)
Do you know anyone who's been diagnosed?
Yep – our friend Joe, who lives in Minneapolis, who probably caught it at a big trivia event held here in Chicago at the beginning of March. We saw him on Sunday right before he left town after the event, but he probably wasn't yet contagious. Or he was and we got lucky.
What's worrying you?
I think low-key everything is worrying me – how long will we have work? What do we do if we lose work? How is my family doing 2,000 miles away? What kind of brain worms have infected the federal government? – but it's totally frog-in-a-pot time. I won't know how much I was worrying until the worry is past.
What's keeping your spirits up?
Watching movies "with" friends on Slack, which has been a lot of fun.
Have you changed anything in your personal routine since isolating?
I'll probably start wearing a mask this week. I also used to be a several-times-a-week grocery shopper (I like grocery shopping), but of course that's all kaput. And I bought a pair of roller skates and new headphones to institute my springtime of socially distant jams.
What music are you listening to?
Yes to all? I've found Bjòrk's Medulla to be particularly appealing right now. 
---
Mikal
What's worrying you?
On a general note, I'm worried about my husband going to work each day, trying to help keep both a business, and our household, running as usual. I also worry about how our poorest communities and workers are faring. The people who may not have savings, and sufficient medical coverage, face increased exposure to COVID-19. It's no secret how Chicago neighborhoods are segregated. What do these trends suggest for our working poor, and poorest residents? We say we're all in this together, but are we, really?
What's keeping your spirits up?
Most important to my spirits, our church pivoted to all-online worship services and ministry meetings fairly easily. That's because our services were streamed online regularly before the COVID-19 pandemic. As our pastor reminded us, the church is not a building. The body of believers is the church. Being in virtual contact with members of my church, being able to pray with them ... this connection especially matters, and keeps my focus on where it needs to be.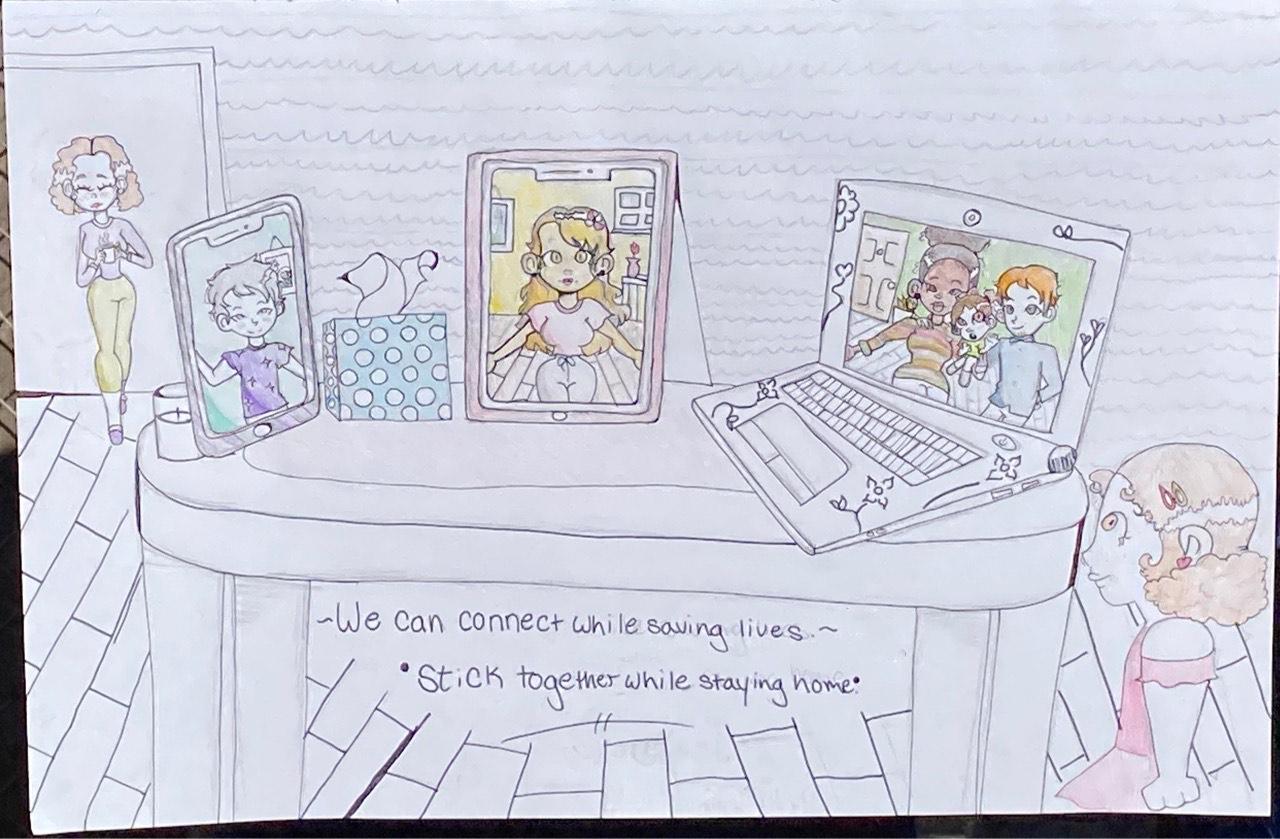 (Courtesy of Mikal)
Has your work been affected at all?
Discussions in our large-group conference became very emotional this week. A lot of my colleagues have relatives, friends and significant others losing jobs and health benefits. We're all reeling from the stress, but we find comfort in our work – especially if our work can help others in some form.
What music are you listening to?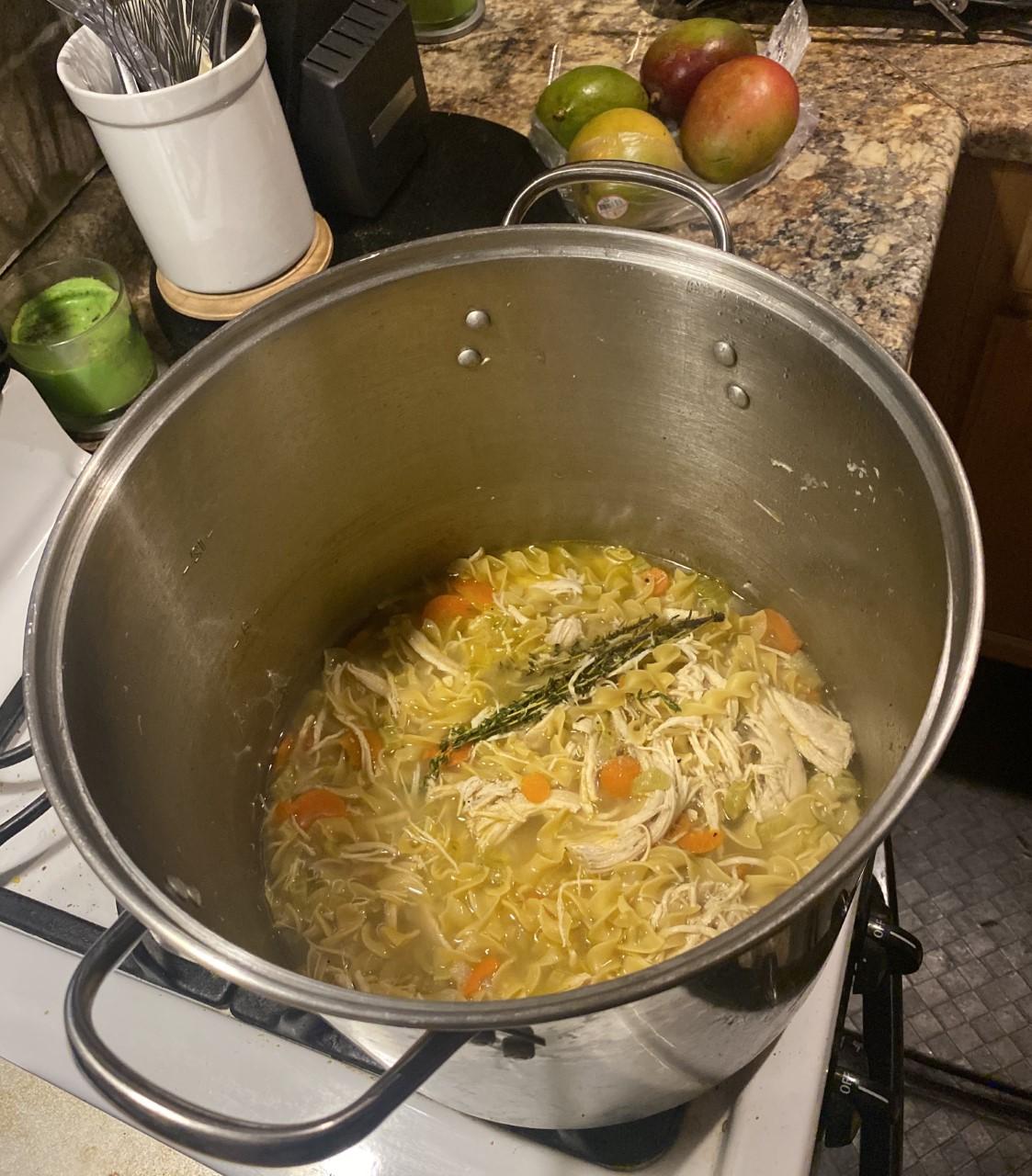 Spandau Ballet soup (Courtesy of Mikal) Live online parties thrown by celebs like Questlove and D-Nice have been extremely therapeutic. Not surprisingly, I'm listening to a lot of the music that my parents used to listen to, or music from my childhood and coming of age years. Stevie Wonder and Prince have been on heavy rotation. Childish Gambino, Gospel, and House Music playlists are mood lifters. "Bored In The House" – the viral TikTok video that morphed into a full song – makes me laugh. I went into deep '80s mode on Friday. Ever made chicken noodle soup from scratch while singing along with Spandau Ballet? I highly recommend it. 
---
Steve
Do you know anyone who's been diagnosed?
Yes, my daughter and her husband, they are in their 13th day today [April 3] of symptoms and almost 100% back to normal.
What's worrying you? 
How long this will last and its affect on the economy, people's employment, and everyone's overall mental health (no vacations etc.) 
What's keeping your spirits up? 
Just being with my wife and keeping in touch with both of my daughters and my granddaughter via FaceTime. 
Have you changed anything in your personal routine since isolating? 
We only go for walks in the Forest Preserve, and shopping and supply runs fall only on myself since my wife has asthma. No masks but we do carry hand sanitizer with us for our walks, I also carry it along with Clorox wipes for my supply runs, which I limit to one per week. I have used the drive up at Walgreens and curbside pickup for some carry out food.
What music are you listening to? 
A mix of country, easy listening, and classical.
---
Follow Erica Gunderson on Twitter: @ekgundy
---