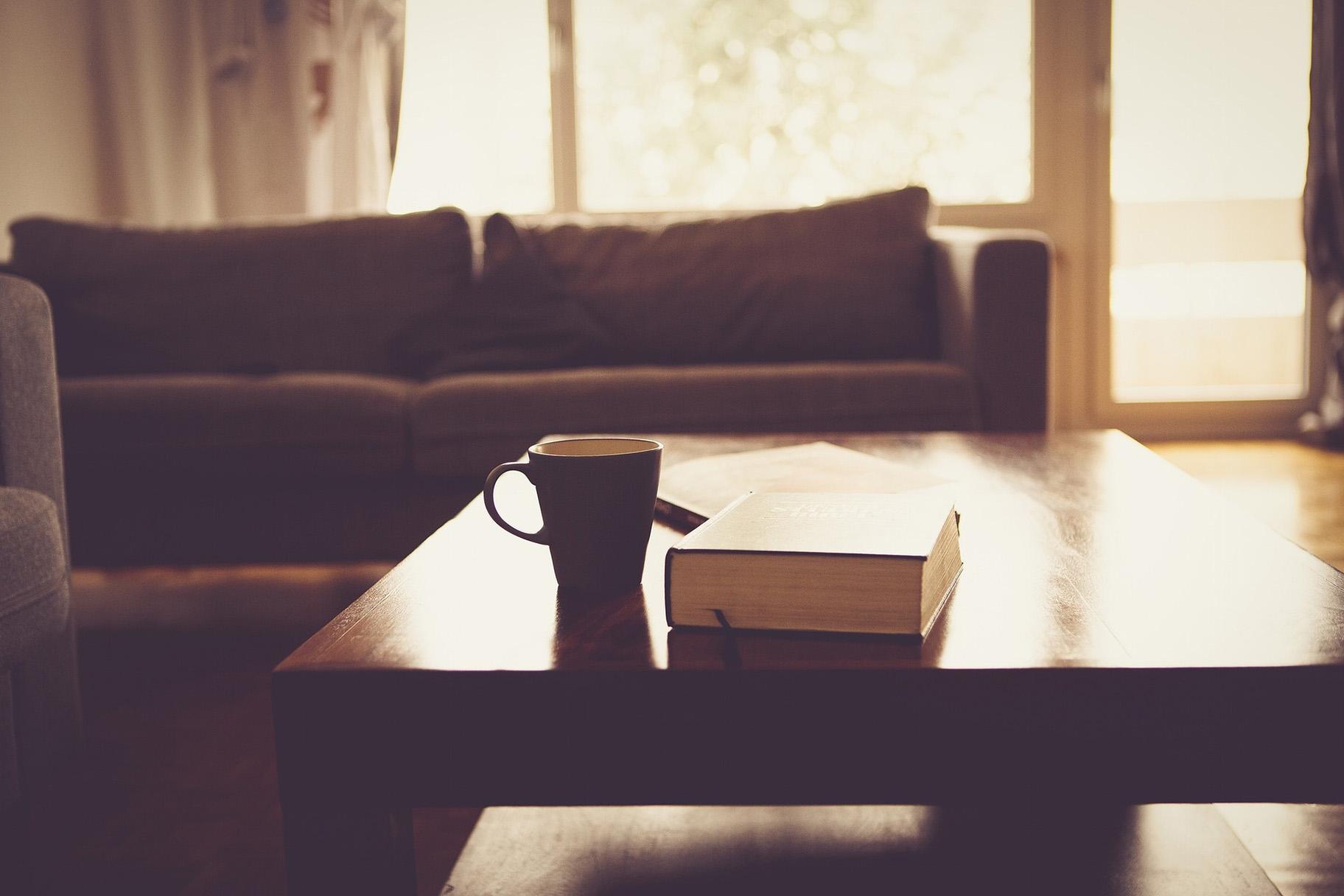 (Free-Photos / Pixabay)
During the pandemic, WTTW News is checking in with a few people around the city and suburbs to see how the "new normal" is affecting their everyday lives and communities, and we'll keep in touch as events progress. To date, none of the subjects in today's dispatches are reporting any symptoms or diagnoses of COVID-19. 
Did you miss week one? Read it here. If you'd like to add your voice, contact us! We want to hear your stories.
---
Steve, 61, business analyst and Cindy, 60, accounting clerk | Skokie
Joining "Dispatches" in week 2 are Steve and Cindy, who report maintaining good health with outdoor time during the shutdown: "We have been taking daily walks around the neighborhood since our gym has been closed. But we got bored with the scenery, so we found that the trail in Edgebrook at the Thaddeus S. "Ted" Lechowicz Woods has a great paved trail to walk on. It is part of the North Branch trail and you can walk as far as you want. Everyone seems to be keeping their distance, though there have been some issues in our parks where people were letting their kids play in the basketball courts and on playground equipment. But the police zip tied the basketball nets and placed yellow caution tape around the courts and playgrounds."
They're both working from home while keeping in touch with their grown children via FaceTime, which they now use to play charades. "Two of us have the Portal hooked up to our TV and the other daughter casted FaceTime from her computer to her TC. We used a website Charades.net to generate random topics for us and we played for over two hours, boys vs girls – the boys won of course!"
Steve says they've been able to stay stocked up on necessities thanks in part to the new senior shopping hours some grocery stores now offer.
Steve gives mixed reviews to the government's actions thus far. "I think the local and state levels have been appropriate," he said. "The federal level is another story. I do not agree with getting back to normal at Easter since the cases in the U.S. have now surpassed China and Italy. I trust what Dr. Fauci says."
---
Mikal
Mikal says that since her cold from last week has improved, "Teleconferencing and running the household has become considerably easier." Her husband did some grocery shopping (yes, she got her mangoes!) but found that few people were following social distancing rules, so a switch to grocery delivery is probably in the cards.
Though she says they've mostly been eating at home, Mikal and her husband celebrated their 16th anniversary with a takeout breakfast from a neighborhood favorite, SmackDab. "My husband brought the food up to our bedroom, trying hard not to wake the girls. This 'cheat meal' was just for us. Petty? A bit. That probably was the closest we're going to get to taking a moment to celebrate this week," she said. "Someone at SmackDab had written a personalized thanks for our order on our bag. I really want that place to be OK. My husband runs a small business that's becoming less 'essential' the longer the pandemic lasts. We know what the uncertainty feels like for smaller businesses."
Mikal says the guitar lessons her daughters are taking online are a respite from their schoolwork. "They also attempt to harmonize, and, sometimes, they miraculously hit the right notes," she said. But some signs of strain are beginning to surface, she admits: "They are tired of learning by laptop, and I know I can be an overbearing teacher. Every day, there's a different struggle. But I feel for the students and parents who don't have access to technology at home."
While she gives state and local government good grades for their responses to the crisis so far, the federal response has Mikal concerned. "I feared the worst when our president was elected, but his lack of leadership ability is painful to watch. Even hinting that he wants to ease social distancing restrictions soon— it's reckless. Continued social distancing will save lives, because the U.S. doesn't have a handle on this thing, yet. And, even as we've taken the lead in COVID-19 infections among nations worldwide, our president doesn't seem to get it, either."
It's those worries that Mikal says greet her each morning. "I am grateful for the first, few waking moments of each day, when I forget that we're all trying to stay healthy in the middle of a pandemic. Then, I remember. I hate remembering."
---
Jennifer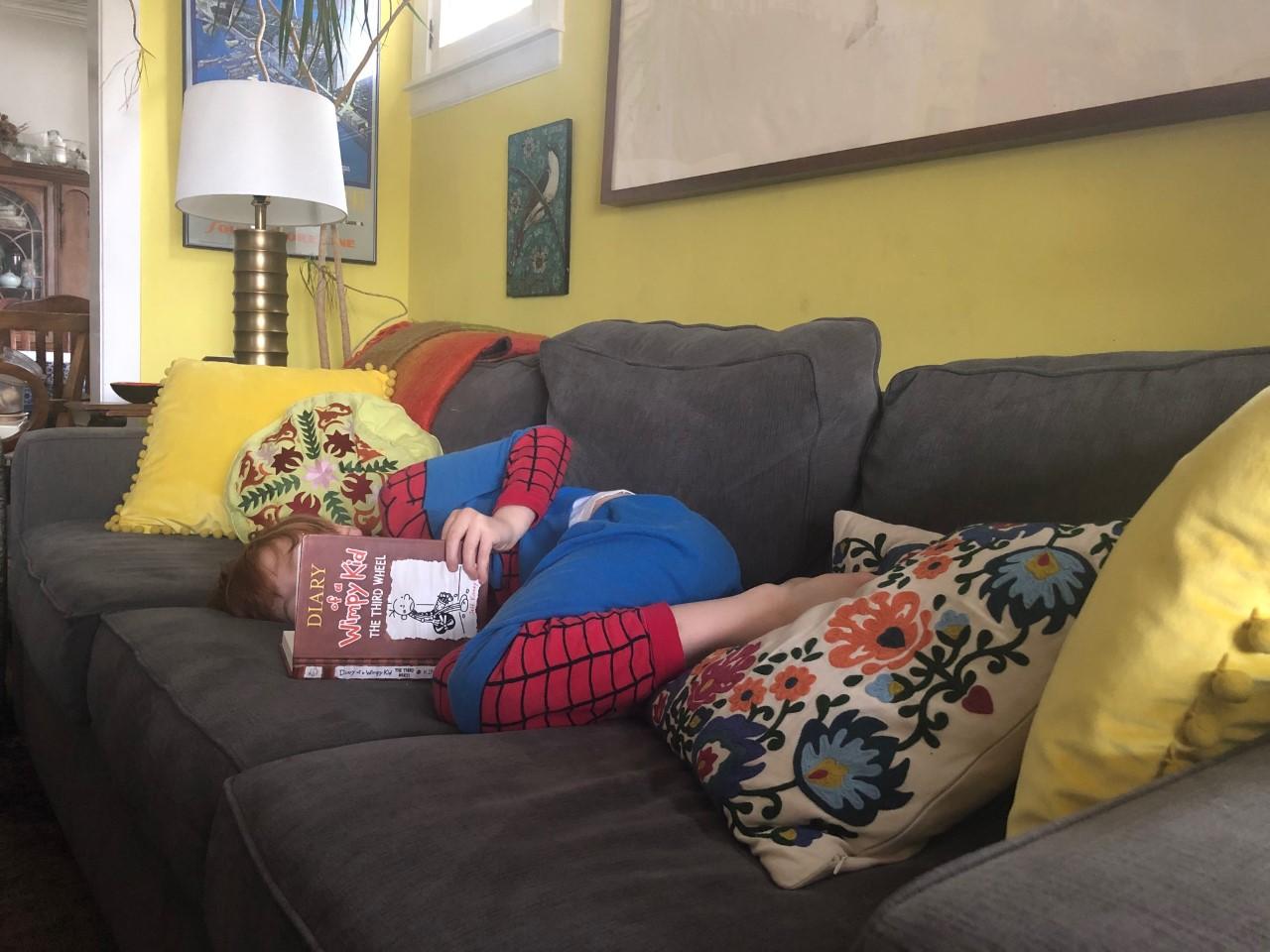 (Photo provided to WTTW News courtesy of Jennifer)
Jenny's kids are on spring break, so she's off of education duty for the time being. "Lots of screen time, board games, video games, room cleaning (ha! I lie), reading (yay!) and baking going on here," she reports. "We have a stationary bike in the basement that is getting a lot of use and a basketball hoop in the alley that is a lifesaver."
Jenny says that she's enjoying the everyday exercise of meal planning for six, but less so the other household chores. "We have one extra person in the house — my 19-year-old home from college – and how can that mean twice as much laundry? I do not even understand?"
And so far, she's maintaining her limited diet of TV news, but she's keeping up with events via social media. "J.B. Pritzker is impressing me," she said. "Oak Park was the first to shelter in place, so there is that. On the federal level, I wish they would all catch it and go away."
---
Nancy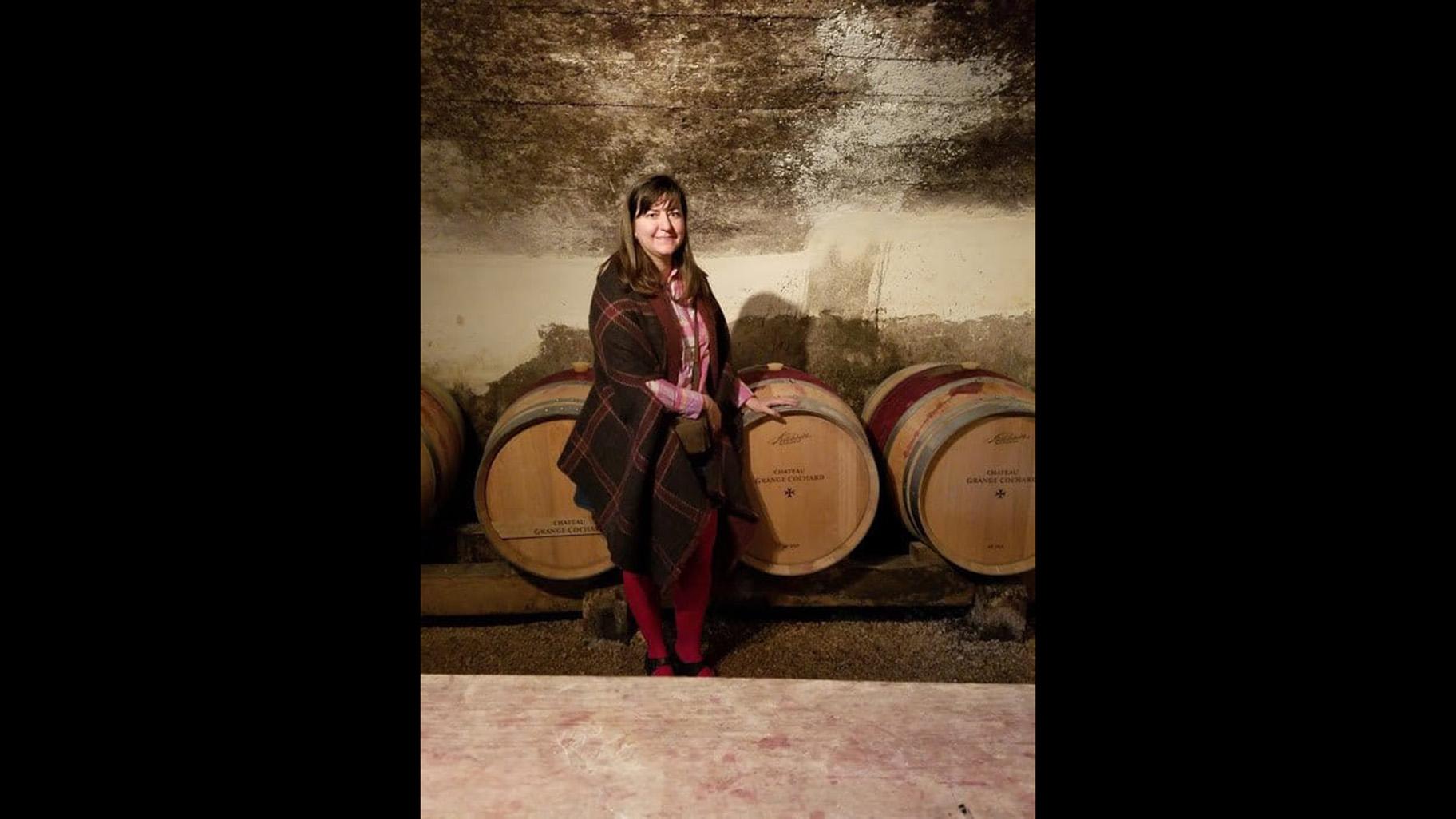 Nancy (Photo provided to WTTW News courtesy of the individual)
In the Ravenswood neighborhood, Nancy's neighbors seem to be yearning for a little social connection. "I talked with a ~eight-year-old kid who was out on a bike ride with his family earlier this week; we very carefully stayed away from each other. We'd never seen each other before, so definitely we were a little starved for company outside of our immediate families."
Part of the fallout of the COVID-19 crisis for Nancy has meant that some socializing she'd been looking forward to has been postponed. "I had to move a trip to Paris that I was going to take with my mom next month, her first time off the North American continent, and that sucks because I was really looking forward to it. (We're currently scheduled for September, but you know … we'll see.) My stepbrother also had to reschedule his wedding that was to be next weekend. And this is truly petty, I would like someone else to make me a cocktail this weekend, and that won't be happening."
Like Jenny, Nancy gives high marks to Pritzker's response to the pandemic. "State of Illinois' response has been the best of the three; though I think Election Day was mishandled, Pritzker and his team have had good, clear, consistent messaging. Local (in the city of Chicago) has been a little shaky, I think, though ooookay overall. The federal government's response has been terrible," she said.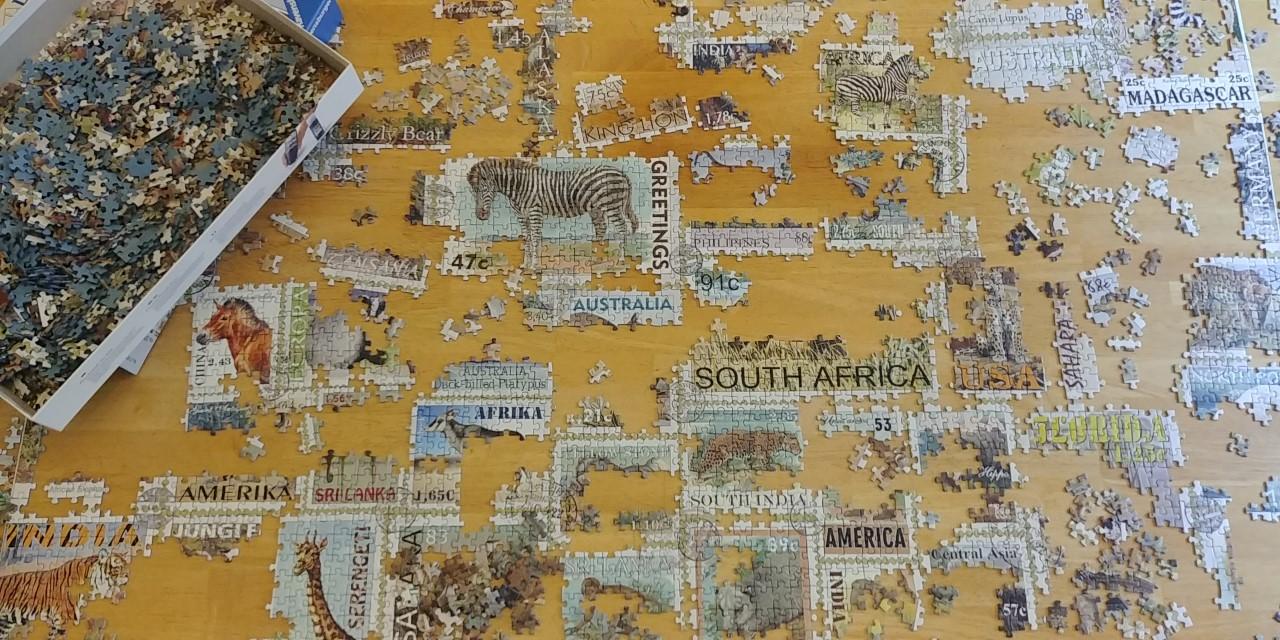 For now, though, the time at home has not translated into productivity on one of Nancy's favorite activities – the jigsaw puzzle sitting on some valuable real estate. "It's taking up our whole dining room table and if we don't get it done soon, we're going to have to put it away to have the work surface," she says.
---
Alice and Chris
Alice and Chris (Photo provided to WTTW News courtesy of the family) As a result of working from home, Alice has found herself facing the (relatively benign) health problem many of us share. "I have developed some shoulder/neck pain from poor work-at-home posture. Slouching on the couch is apparently worse than slouching at my desk," she says. The couple's recent move to Albany Park opened up some new takeout opportunities they've worked into their routine, and in their own kitchen, making macarons with her daughter will be in the offing this weekend – non-virtual activities are becoming rarer as time goes on for her kids. "They are online a LOT, with friends or watching videos, playing games etc. They have virtual piano lessons, virtual dance, remote workouts, and every day at 1-1:30 I make everyone stop whatever they are doing for family blitz clean. I set a timer and everyone has to pitch in to clean — vacuum, pick up random cups, wipe down commonly touched places like the TV remotes and light switches."
All that virtual activity comes at a cost, though. "Our internet is also not the best and I will get booted if everyone is on video/chat/zoom etc at once. I run around the house vetoing everyone else's online activities."
While Alice thinks local and state governments are generally on the right path – "I cheered out loud when I read the mayor closed the lakefront" — she, too, gives the federal government poor marks for its performance thus far. "It's incredible to believe as my expectations were so low, but I am really shocked at just how inept our federal government is at reacting to this crisis. We had so much time to prepare. But we are getting mixed messages about the seriousness of the situation and what feels like reluctance to have real data about how severe it actually is." In the meantime, she's finding public health experts to be sources of reliable information. "Dr. Fauci has come into public prominence and I just hope he can be effective in moving federal policy," she says. "Dr. Emily Landon was also very powerful and persuasive in her message. Dr. Alison Arwady doing a Facebook live from City Hall has been a great source of education. It's really heartening that our local government is on the ball. It will save lives."
Like many Chicago Public Schools parents waiting on more remote learning guidance from the schools, Alice says there are some benefits to the increased time together without structured activity. "There are lots of non-traditional educational moments happening. Lots of community building, talking a lot about the medicine, ethics, good governance. One unexpected bonus is we are spending a lot of family time together and as a result having some deeper conversations than may have otherwise happened especially with teen and tweenagers."
Chris is starting to see a dip in his business thanks to pandemic-induced postponements. "I work as an ACT and SAT tutor and those tests have all been postponed until June, so business is pretty slow right now," he says.
But at least he's eating right. "At this point I'm approaching two weeks living off the massive batch of puerco en adobo and frijoles de olla I made the first day of quarantine. I've found excuses, though, to dive into the 20 lb. bag of Indian atta flour I bought and am teaching myself to make chapati, which is actually to say, pretty typical."
Chris says that for the most part people in his Northwest Side neighborhood have been following social distancing guidelines, but not perfectly. "We biked up to the Vitalent blood bank to donate yesterday … a jogger jogging the wrong way in the bike lane on Elston loogied directly in front of me as I rolled past, so I'm probably going to die now," says Chris.
He finds the government response to be as disheartening as inconsiderate joggers. "The biggest mistakes were made in January and February, when we could have ramped up production of PPE and invoked the DPA to mandate industry being more ventilator production, while also training more techs to run those ventilators, but the president was busy declaring the disease was a hoax. Since then, there's been no federal attempt to mandate a stay at home ban. That single fact is going to kill tens of thousands of people, and it shows no sign of being rectified," he says. "I cannot stomach even the prospect of hate-watching the Trump pressers. They're too dismaying. Fauci and Birx are both good, but I'm left unable to think of anything but the lives that are about to be lost because we can't mount a rational response to the crisis."
While he's been "impressed" by Pritzker's actions thus far, he has been less enamored of Mayor Lori Lightfoot's performance during the crisis. "She was late to enact a stay-at-home order and seemed to have been dragged that way by Pritzker," he says. "The real media hero of the pandemic has been Pritzker's press conference ASL interpreter, about whom I've begun writing fan fiction."
Lastly, Chris also has a little gift for the game-players among us. "Please enjoy the screenshot of the map I just spent two days making for the [Dungeons and Dragons] DnD campaign I'm about to (remotely) [dungeon master] for my quarantined friends."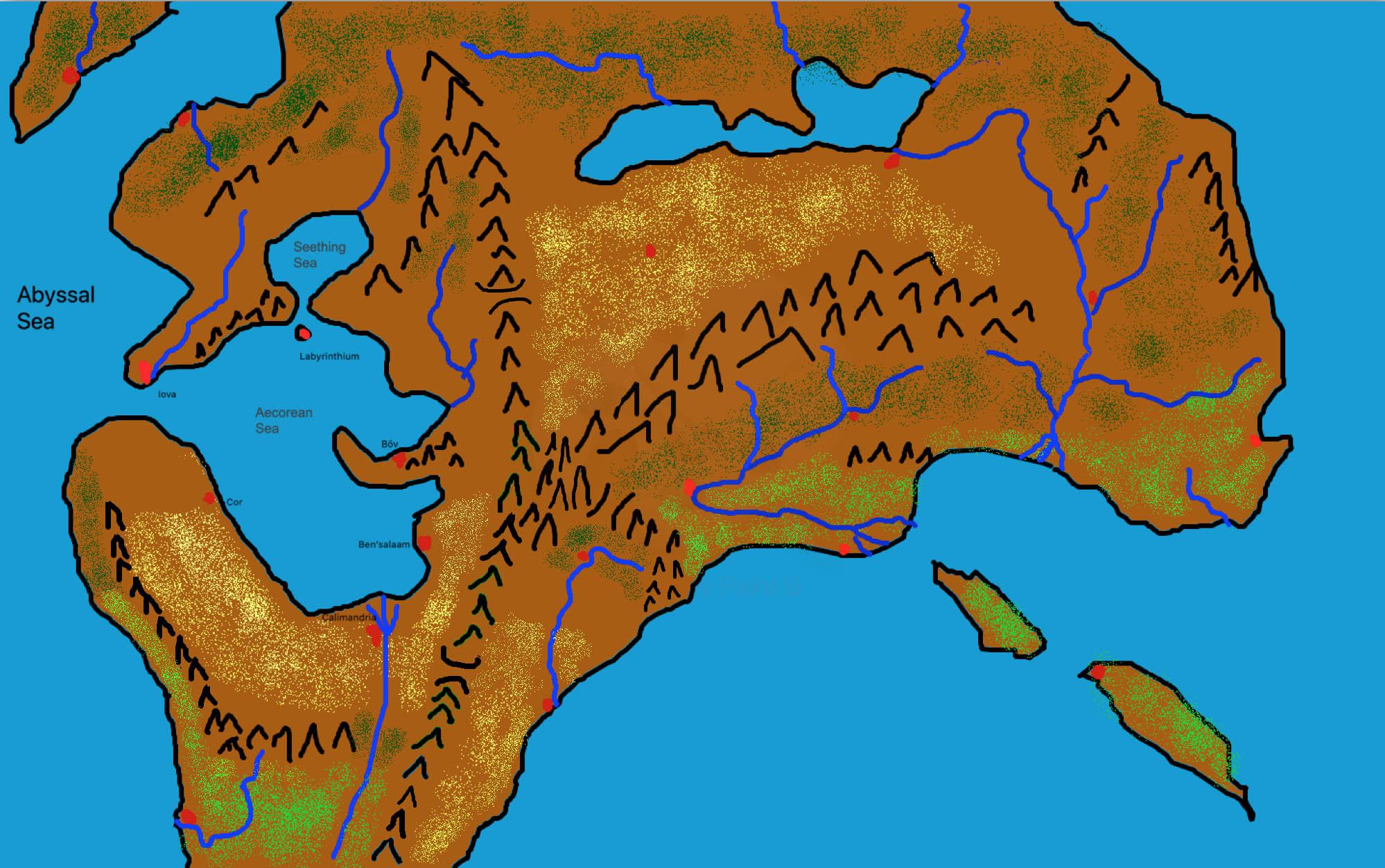 ---
Follow Erica Gunderson on Twitter: @ekgundy
---