All Chicago neighborhoods have been hit hard by shutdowns related to the coronavirus, but lower-income communities that rely on social service organizations are facing a unique set of challenges.
Garfield Park, once a bustling commercial hub, has struggled with disinvestment and higher crime in recent decades. The neighborhood is characterized by old greystones and row houses, and a beautiful park with a lagoon and gold-domed field house. The Garfield Park Conservatory, a well-known indoor botanical garden, draws visitors from all over the region.
A large portion of the neighborhood lives in affordable or federally subsidized housing.
One resident we spoke with said she had recently lost her job and is now facing questions about paying rent and utilities.
Anton Hilton, a neighborhood building owner who has commercial tenants that have had to close their businesses, says he is trying to adjust.
"Some of our tenants can pay, they are working from home," Hilton said. "A lot of them can't pay and we're asking them, 'What can you pay?' And we'll work things out. It's being dealt with on a case-by-case basis."
Hilton says the shutdown has temporarily put a halt to slow, steady progress the neighborhood had been making.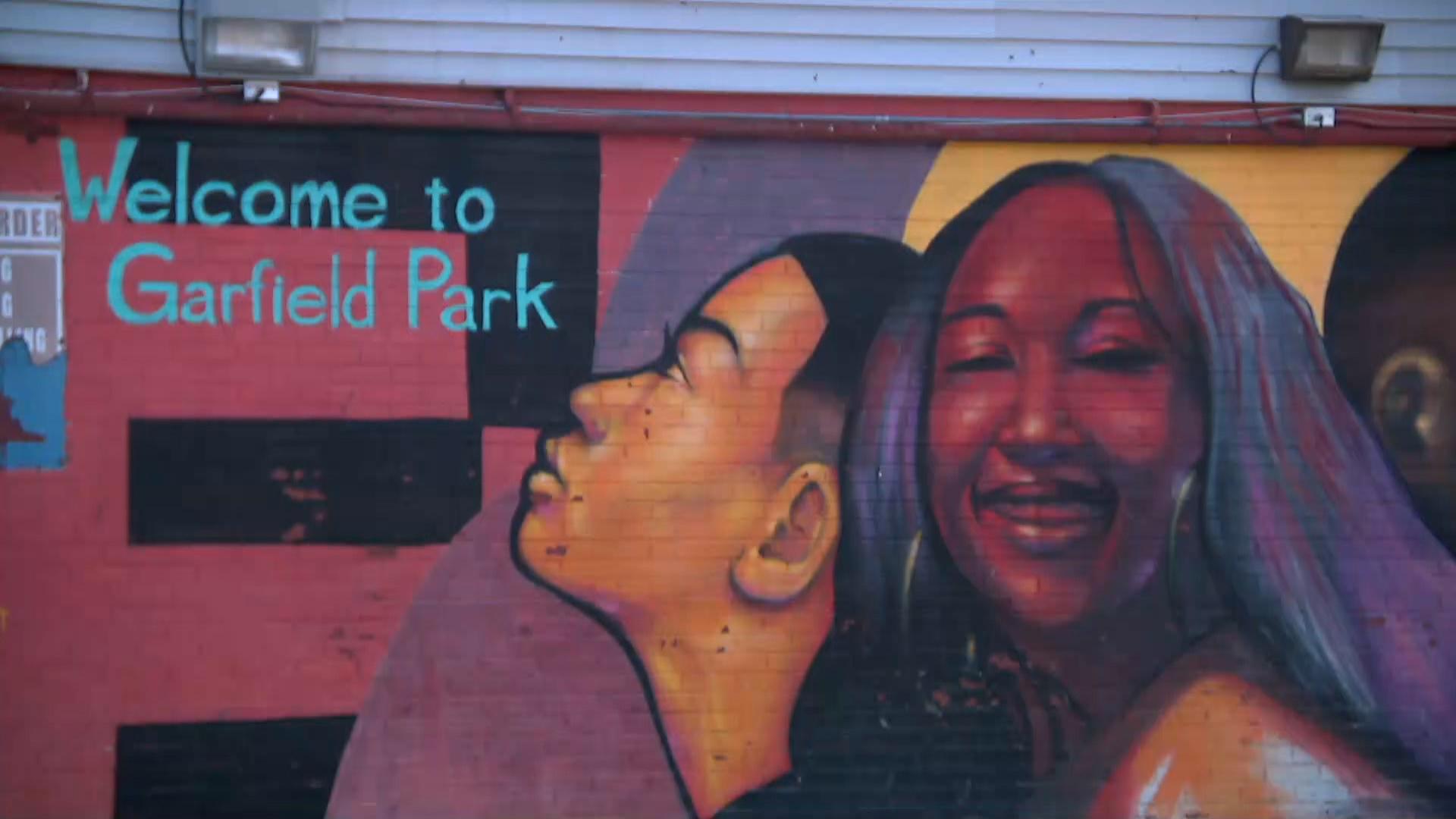 (WTTW News)
"Garfield Park hasn't been invested in in several decades. We were just at the point of turning that around, you saw investments rising and rents risings, but now we're trying to take the pulse and see what's happening. Some of the lenders are starting to pull back the reigns, especially on some of the FHA programs," Hilton said.
But many residents are buoyed by the promise of federal stimulus funds of $1,200 per person and $500 for each child. U.S. Rep. Danny Davis says those checks will be deposited into bank accounts, and for those who don't have traditional accounts, his office is working to set up centers where people can sign paperwork to receive their money.
Davis says there is more relief on the way for renters and homeowners as well.
"Individuals are not going to be able to evict anybody, people with mortgages are going to be able to get forbearance in terms of not having to meet their mortgage obligations right now, or today or tomorrow, there will be some time to do that. So, efforts are underway," Davis said. "People won't be able to evict individuals because they can't pay the rent."
Video: Watch our full interview with U.S. Rep. Danny Davis.
---
Small business owners are also concerned about getting city, state and federal relief. Accion Serving Illinois and Indiana, a nonprofit in East Garfield Park, has administered over $14 million in state grants to the hospitality businesses (the deadline to apply to get into a lottery for those grants passed Wednesday afternoon). Accion, which also partners with Garfield Park food entrepreneurship incubator The Hatchery, says they will help businesses wade through other city, state and federal loan funds available.
"City and state programs, those are straight loan funds where there's no payment at all due for six months, and then you pay the rest of the money back over a five-year term," said Accion Serving Illinois and Indiana CEO Brad McConnell. "For the federal program, which launches on Friday, that's the program where there's a forgivable portion that you can apply for."
Garfield Park is home to many other social service organizations that are stretched thin now, including Marillac House, Inspiration Kitchen and Breakthrough, which operates a food pantry, two homeless shelters, workforce development programs and after school programs for youth.
Follow Paris Schutz on Twitter: @paschutz
---
Community Reporting Series
"Chicago Tonight" is expanding its community reporting. We're hitting the streets to speak with your neighbors, local businesses, agencies and leaders about COVID-19, the economy, racial justice, education and more. See where we've been and what we've learned by using the map below. Or select a community using the drop-down menu. Points in red represent our series COVID-19 Across Chicago; blue marks our series "Chicago Tonight" in Your Neighborhood.