After being forced to close their production of "The Healing" one week after it opened, Jackie Taylor, the founder and CEO of Black Ensemble Theater, says working from home isn't really an option for her.
"I still have bills. I still have mortgages. I still have an operation that I have to keep up," Taylor said.
"I just can't close it up and say we're going camping for six months. There are things that have to be done daily. I have to have security, we have a 55,000-thousand square foot facility, the Black Ensemble Cultural Center. So there is a lot of upkeep that has to continue."
With 50% of her budget gone, Taylor says she's relying on funding.
"Cultural institutions, especially nonprofits, we have very little reserves, if we have reserve at all, sometimes," Taylor said. "You'd like to operate where you can have reserves for two or three or four or five or six months. However, you're a theater and you're dependent on ticket sales and dependent on funding. When your ticket sales are nonexistent, then you have to increase your fundraising."
Deb Clapp, executive director of the League of Chicago Theatres, says the performing arts community plays a big role when it comes to bringing people together. 
"If you remember after 9/11, people flocked to the performing arts because they needed that solace that comes in being together with a group of people and experiencing something beautiful together."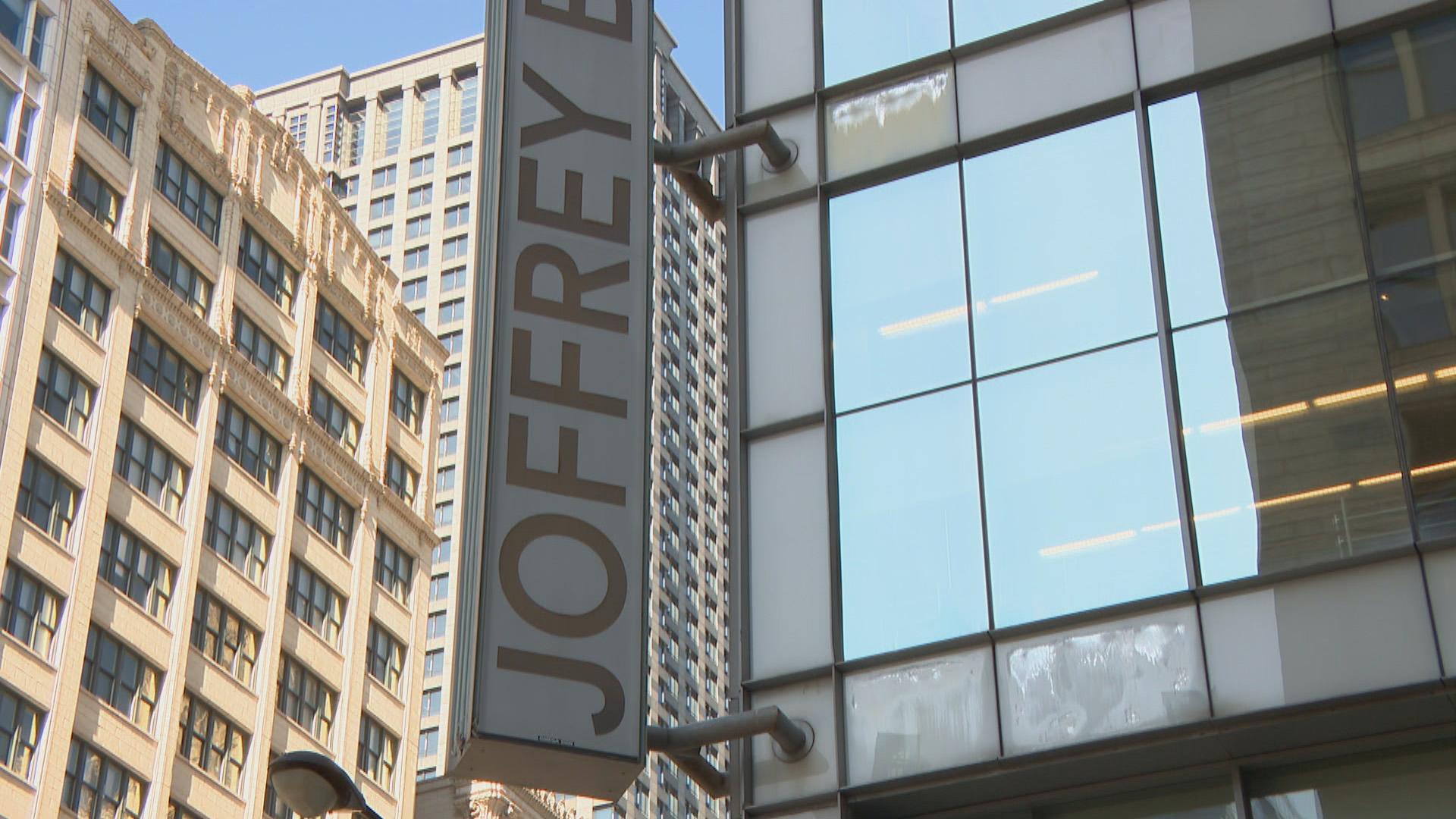 (WTTW News)
Downtown, at the Joffrey Ballet, the dance company was forced to close its doors, but not before it ended its run of "The Times Are Racing." While the company hopes it's able to move its postponed show "Don Quixote" to the end of the year, one of its immediate priorities is helping dancers stay in shape.
"We have been giving out lots of exercise balls … for them to keep themselves in shape," said Ashley Wheater, artistic director of the Joffrey Ballet. "The thing for any athlete is, if you start to lose two weeks of exercise, it takes twice that long to get back. Your body just isn't at peak level. If I think of most of the company, they're rehearsing six hours a day and training an hour and a half before that."
At the Lyric Opera of Chicago, The Ring Cycle 2020 was postponed indefinitely. The production, originally slated for April, "is the largest undertaking any opera company can produce," said Anthony Freud, the Lyric's general director, president and CEO.
"This is a vast commitment. The first conversations planning this new production took place 10 years ago, so this has been in the books for many years. We started producing the four giant operas of Wagner's Ring three years ago. And now we were to have produced the fourth and largest of these operas, plus three complete ring cycles."
The opera company expected the show to draw big numbers. "We estimate the direct loss being in between $15 and $20 million," Freud said. "Given how we cannot predict day-to-day what is going to happen. It is likely there will be more cancelations and more loses and more inevitable cutbacks. But we're still proceeding with production of '42nd Street,' due to open at the end of May through early July."
Despite the loss, the Lyric remains hopeful that this unpredictable season will pass.
"I'm not prepared to be fatalistic about this," Freud said. "Chicago will get through this, the arts will get through this, Lyric will get through this. We'll be back stronger and better than ever."
Follow Angel Idowu on Twitter: @angelidowu3
Angel Idowu is the JCS Fund of the DuPage Foundation Arts Correspondent.
---