Chicago is home to the only training orchestra of its kind in North America. And although it is blooming with youth, the Civic Orchestra of Chicago this season celebrates its 100th birthday.
We sat in on a rehearsal to hear the dynamic sound that only an orchestra can make.
TRANSCRIPT
Brandis Friedman: At Symphony Center, young musicians of the Civic Orchestra work with members of the Chicago Symphony Orchestra.
Alexandria Hoffman, flute, Civic Orchestra of Chicago: I grew up in Chicago, watching the Chicago Symphony, watching the Civic Orchestra, so it is kind of a dream to be here among really talented colleagues and to work with the CSO musicians is really amazing too.
Friedman: It's a two-year mentorship program that trains the next wave of professional orchestra musicians.
Civic Orchestra alumni perform in orchestras all over the world, from Brazil to Malaysia to Finland.
It all started in Chicago 100 years ago.
Juan Olivares, clarinet, Civic Orchestra of Chicago: It's the only one of its kind in North America. We get the opportunity to work in this building, the same building that the CSO rehearses in, and also a lot of performance opportunity to perform in the hall, to perform around the city, and to connect to Chicago in general.
Friedman: More than one of the Civic Orchestra coaches have come through the program.
Daniel Gingrich, horn, Chicago Symphony Orchestra: I was a member of the Civic Orchestra from 1969 to 1972 and when I joined in 1969, half of the current Chicago symphony horn section hadn't been born yet.
My Civic Orchestra experience was fabulous, weekly rehearsals and the guidance of Chicago Symphony musicians was really very valuable in my development as a musician.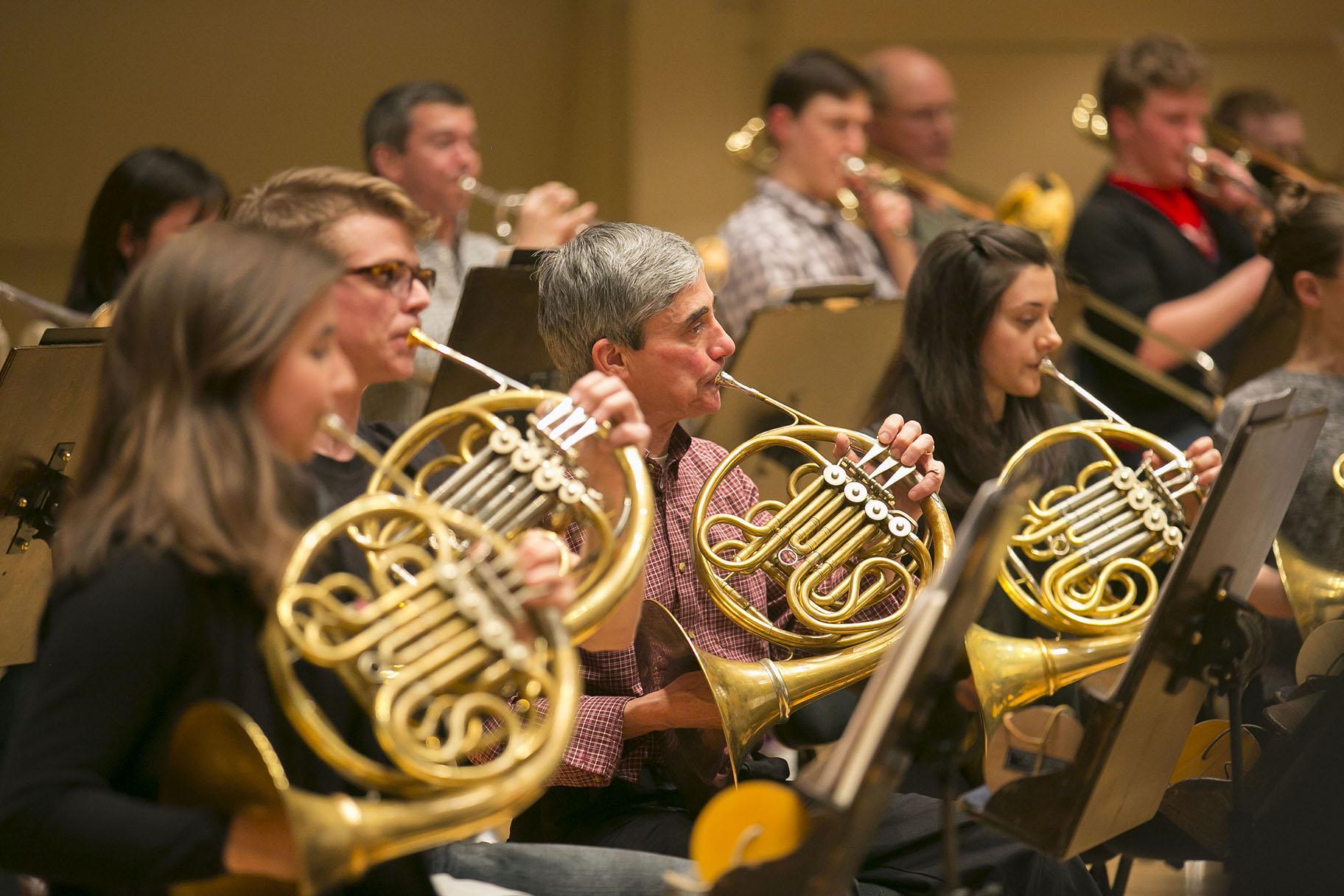 Daniel Gingrich, February 2016. (Credit: Todd Rosenberg)
Friedman: On break from rehearsal, the young musicians get last-minute instructions, prepare their instruments, and find their places in the orchestra before the maestro takes the podium.
The conductor is newer to the program than some of his musicians – it's his first season with the orchestra.
Ken-David Masur, conductor, Civic Orchestra: I'm just there to explore with them.
This education is more about exploration, and for them to see that everything we do can relate to them personally in their lives.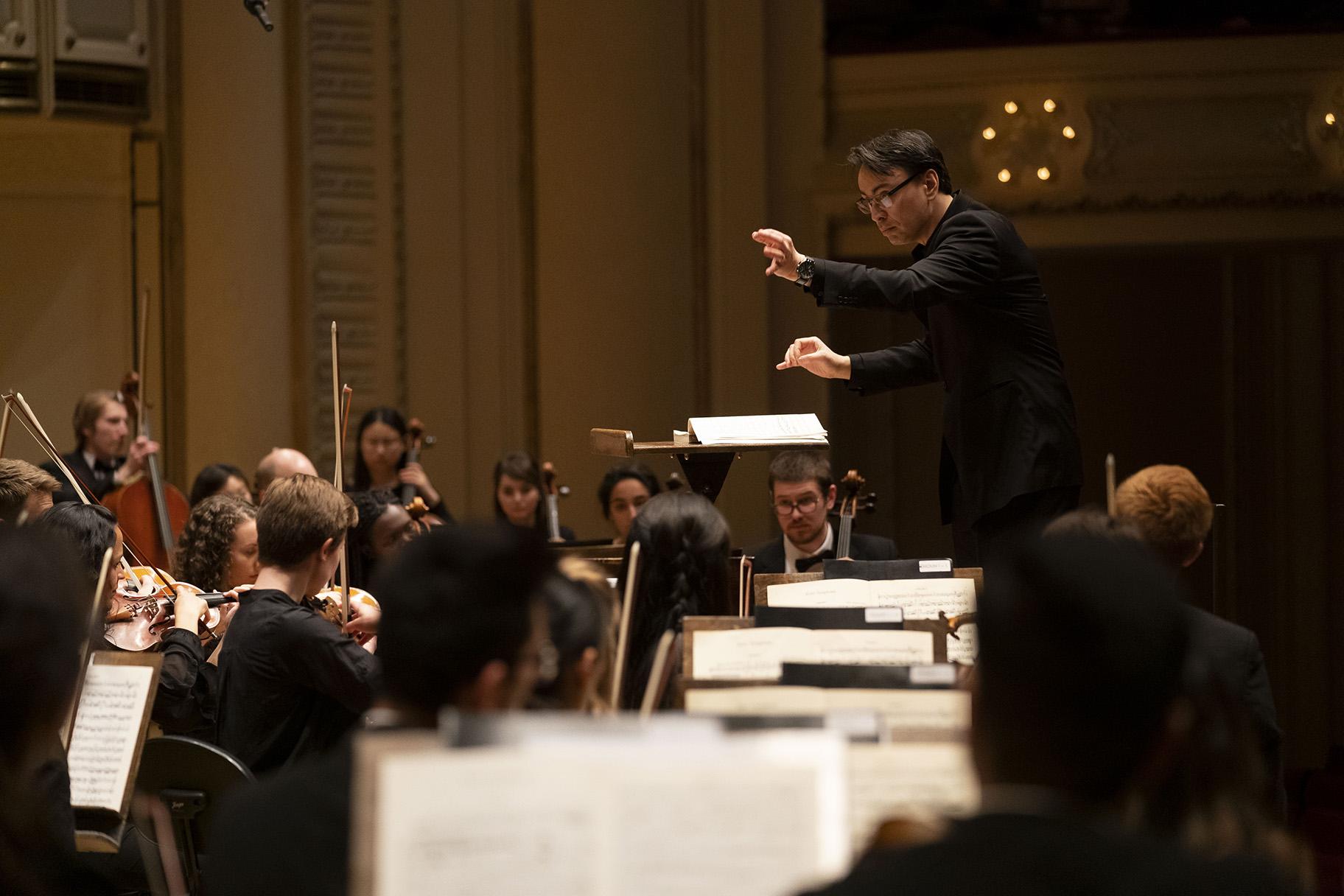 Ken-David Masur, May 2019. (Credit: Todd Rosenberg)
Friedman: A fellowship program brings musicians out into neighborhoods and puts the "civic" in Civic Orchestra.
Olivares: A lot of the times, especially as a fellow, you're designing ways in which you can be more civically engaged.
Hoffman: We've done projects with victims of gun violence, incarcerated youth, and a wide variety of projects that immerse us in the city of Chicago.
Friedman: All of this begs the question, What next for these young musicians? Perhaps a career in Chicago?
Olivares: Of course, that is definitely in the back of your head. You're thinking "Hey, if there was ever an opening, I'd love to audition for it."
Hoffman: Part of being a musician is accepting that you don't know where you're going to end up. Obviously, I love Chicago but we'll see what happens next.
Gingrich: They are developing musicians, and I'm a developing musician too. It's a lifelong learning process. We're all pretty much pilgrims on the same road. I've got a few more miles in, that's all.
---
More on this story
The Civic Orchestra of Chicago performs its Centennial Concert on Sunday at Orchestra Hall with special guest Yo-Yo Ma. That concert will be broadcast on our sister station WFMT 98.7.
---