As is well known by now, the Joffrey Ballet's decadeslong association with the landmark Auditorium Theatre will be drawing to a close this spring with its performances (April 22-May 3) of Yuri Possokhov's full-length ballet, "Don Quixote." And beginning this fall the company will take up residence at the Lyric Opera House where it has a seven-year agreement.
The change of venue is a major shift, and its initial opening season will be of great importance, especially since it also will mark the 25th anniversary of the Joffrey as a formidable Chicago cultural institution. And artistic director Ashley Wheater has made no small plans for this first season at Lyric, as evidenced by the announcement of its 2020-21 lineup. Music director Scott Speck will continue his long association with the Joffrey, and will now lead the Lyric Opera Orchestra for the company's performances.
The productions will include:
—The Joffrey premiere of Sir Kenneth MacMillan's "Manon" (Oct. 14-25):
This three-act dramatic work, based on the 18th century French novel by Abbe Prevost, and set to music by Jules Massenet, has been a mainstay of Britain's Royal Ballet since it debuted in 1974. Moving from Paris to Louisiana, it spins the wildly romantic tale of a beautiful woman torn between her love for a young student and the luxurious life promised by a wealthy man.
—Christopher Wheeldon's "The Nutcracker" (Dec. 5-27):
This holiday season extravaganza, an instant classic in which the fabled 1893 World's Fair in Chicago serves as the backdrop, will be celebrating its fifth anniversary.
—The world premiere of Cathy Marston's "Of Mice and Men" paired with the George Balanchine classic, "Serenade" (Feb. 17-28, 2021):
Marston won acclaim this past fall when the Joffrey performed her full-length production of "Jane Eyre." And earlier this week, "The Cellist," her ballet about Jacqueline DuPre, had its world premiere by Britain's Royal Ballet. "Of Mice and Men" is based on John Steinbeck's 1937 novella about two Depression-era migrant workers, one of whom is mentally disabled, and the tragic outcome of their dream.
Balanchine's neo-classical gem, "Serenade," which premiered in 1935, is set to the music of Tchaikovsky.
—The Chicago premiere of John Neumeier's "The Little Mermaid" (April 21-May 2, 2021):
Based on the Hans Christian Andersen fairytale about a mermaid torn between the worlds of the land and sea – and in search of her human soul – this work, by the Milwaukee-born choreographer and long-time chief of Germany's Hamburg Ballet, was created for the Royal Danish Ballet in 2005. In 2017, Neumeier and the Joffrey collaborated with Lyric Opera for a hybrid work based on Gluck's "Orphee et Eurydice."
Season subscriptions are now on sale online. Single tickets will go on sale Aug. 1. Call (312) 386-8905 or visit joffrey.org.
Note: The Joffrey is now performing the final week of its Winter mixed-bill program, "The Times are Racing," at the Auditorium, where it runs through Feb. 23.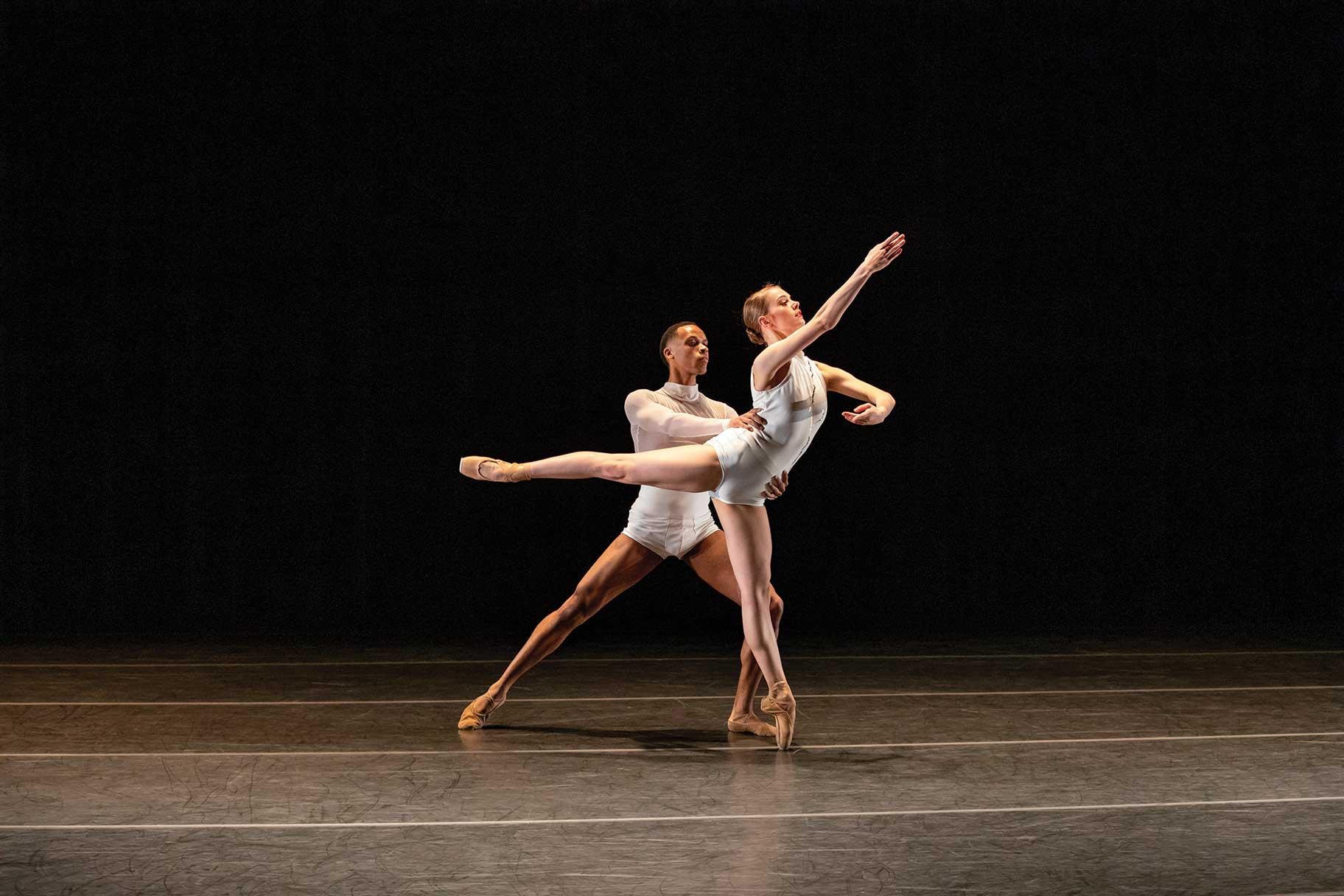 10th Anniversary of Winning Works (Photo by Cheryl Mann)
In addition, the annual Winning Works Choreographic Competition will be performed March 20-22 at the Museum of Contemporary Art Theatre, with four new pieces (by Chanel DaSilva, Tsai Hsi Hung, Pablo Sanchez and Durante Verzola) to be danced by Joffrey Academy Trainees. For tickets visit joffrey.org.
Follow Hedy Weiss on Twitter: @HedyWeissCritic
---