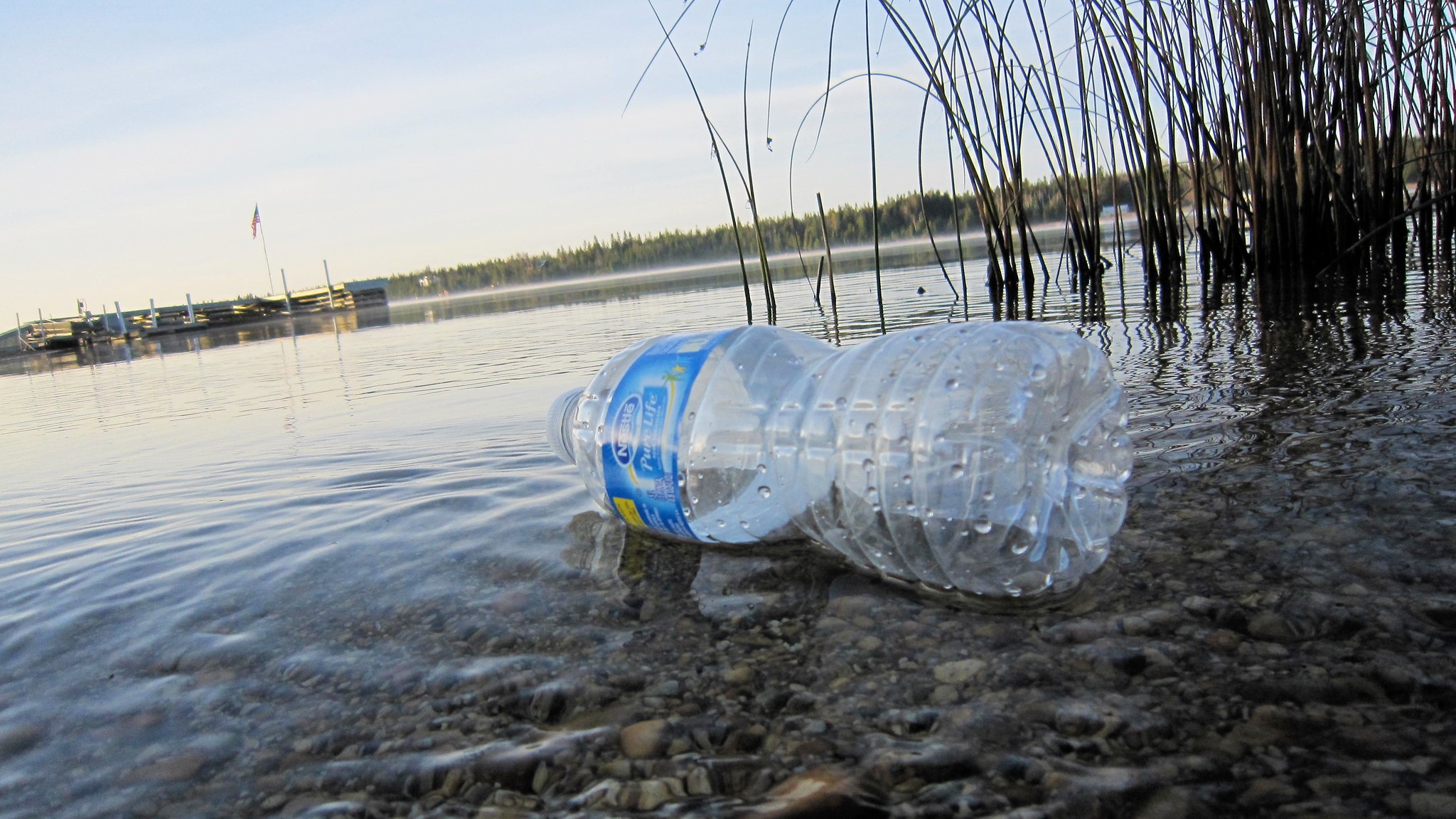 Flickr/Kate Ter Haar
In the war against plastic pollution, Illinois lawmakers just announced a new battle plan.
On Tuesday, legislators introduced a comprehensive package of bills aimed at reducing single-use plastic, including proposals to: ban polystyrene beginning in 2022 (used in Styrofoam, plastic cups, food containers, etc.), create a statewide container deposit similar to Michigan's, establish a statewide 10-cent carryout bag fee, require single-use plastic serviceware be provided only by request or at a self-serve station, and push the state to procure recyclable and compostable materials.
"The truth is, plastic never really goes away. It gets into our air, it gets into our water, it gets into our food," said state Rep. Ann Williams (11th District), chief sponsor of the platform along with state Sen. Melinda Bush (31st District), at a press conference. "The average person consumes a chunk of plastic the size of a credit card every year."
The multiple pieces of legislation are necessary to attack the pervasiveness of plastic on a variety of fronts, lawmakers said, and it will require a joint effort from consumers, businesses and government to create structural and cultural change.
"These are all workable solutions," Williams said.
The container deposit would apply to plastic and aluminum, and could open up entrepreneurial opportunities for collectors. Regarding the bag tax, which builds on Chicago's existing 7-cent tax, Williams said retailers would retain some of the fee and the remainder would be disbursed into environmental funds. The goal of the fee "is not to make money," she said, but rather to encourage people to bring their own bags when shopping. 
The bills call upon the state of Illinois, as a purchaser, to lead by example, in incentivizing state procurement of recyclable and compostable materials, said state Sen. Julie Morrison (29th District). That program would extend to all state entities, including universities, and could make a major dent in the area of plastic food service products, she said.
Members of Chicago's City Council (which is considering its own plastics ordinances), the Cook County Board of Commissioners and environmental organizations were on hand to support the legislation and its "all-hands-on-deck" approach. 
"This is a worldwide problem that's growing in enormity," said state Rep. Jennifer Gong-Gershowitz (17th District), who recently introduced a prescription drug take-back bill aimed at keeping unused medications out of the water system. "The time is now to save our environment from drowning in plastics."
Contact Patty Wetli: @pattywetli | (773) 509-5623 |  [email protected]
---