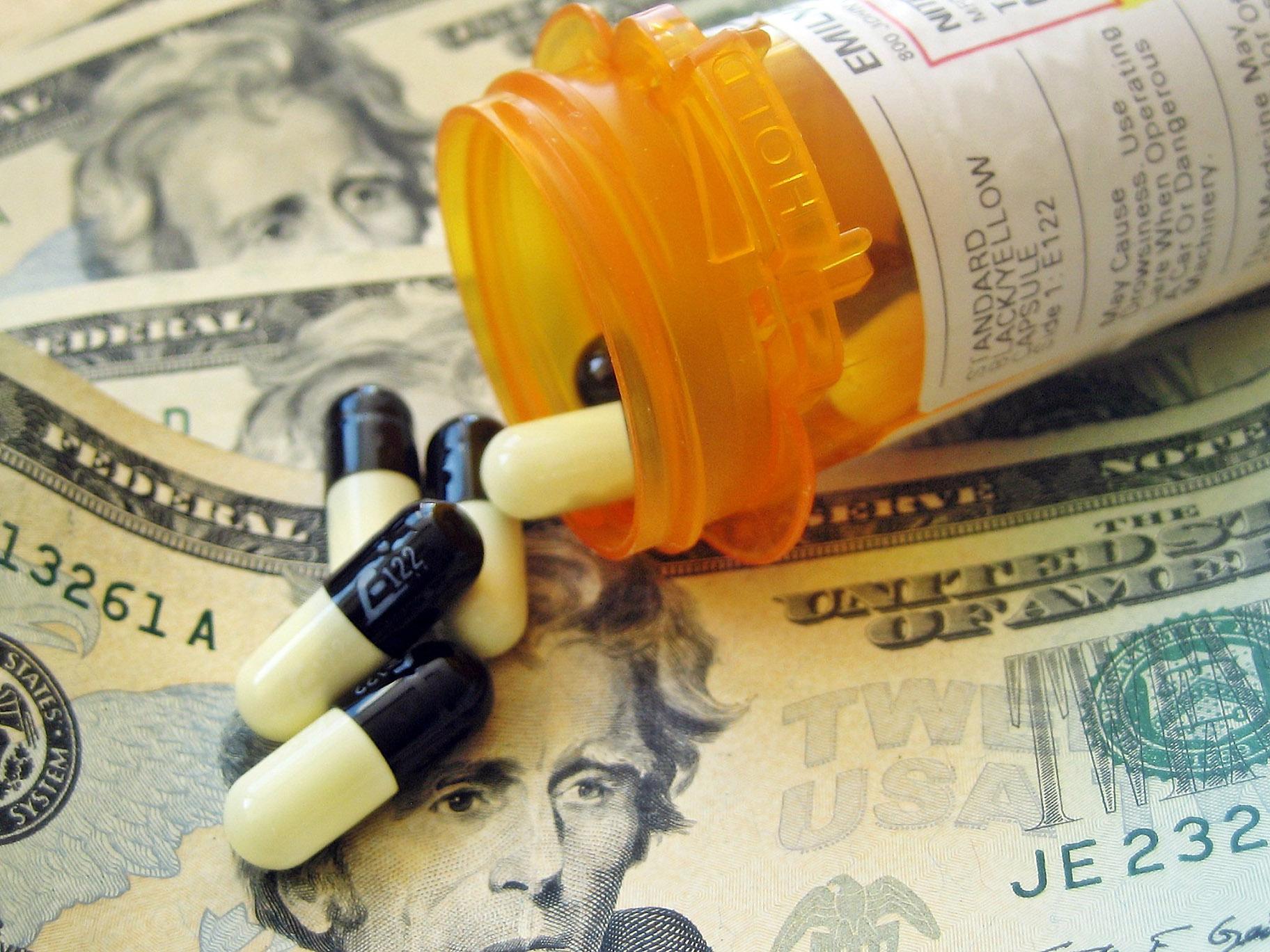 (Images Money / Flickr)
The path to opioid addiction often starts with the dealer in our own homes: the medicine cabinet. But disposing of unused or expired prescription drugs by flushing them down the toilet trades one health risk for another by polluting water.
It's time to tackle both issues with a statewide drug takeback program funded by pharmaceutical companies, members of a coalition said Thursday as they announced the Illinois Drug Take-back Act.
State Rep. Jennifer Gong-Gershowitz (17th District) introduced the measure with support from public health and safety officials as well as environmental organizations.
The proposed program, which would take effect in summer 2021, would require drug manufacturers to either implement their own systems of collection and disposal, as approved by the Illinois Environmental Protection Agency, or pay into a reimbursement fund that would cover the costs of maintaining collection sites. A key component of the legislation is its insistence on convenience for consumers. It would significantly expand upon the number of existing drop-off points by requiring a minimum of three collection sites in every Illinois county, plus additional sites for every 50,000 county residents. 
Drop-off points are a free and safe way to keep these drugs away from children and out of the water, Gong-Gershowitz said.
In 2019, there were 1,896 deaths in Illinois caused by prescription pain medication overdoses. The accessibility of unused or expired medicines kept in households can also lead to accidental poisoning. 
"Many people mistakenly think that the safe and responsible way to dispose of unused and unwanted medicines is to flush them down the toilet," said Metropolitan Water Reclamation District Commissioner Debra Shore. "Unfortunately, flushing pharmaceuticals is neither safe nor responsible. Wastewater treatment plants are not designed to remove pharmaceutical pollution from water, so much of what's flushed down the toilet will end up in our rivers and streams — and ultimately in our drinking water."
This "complex stew" of pharmaceuticals is also beginning to affect aquatic life, Shore said.
If passed, the act will require companies to produce promotional materials to educate the public about the takeback program and collection sites, said Gong-Gershowitz.
Environmentalists cheered the proposed legislation.
"This takeback program is a common sense approach to minimize the presence of pharmaceuticals in drinking water and reduce human and wildlife exposure," said Colleen Smith, legislative director at the Illinois Environmental Council. 
Contact Patty Wetli: @pattywetli | (773) 509-5623 |  [email protected]
---