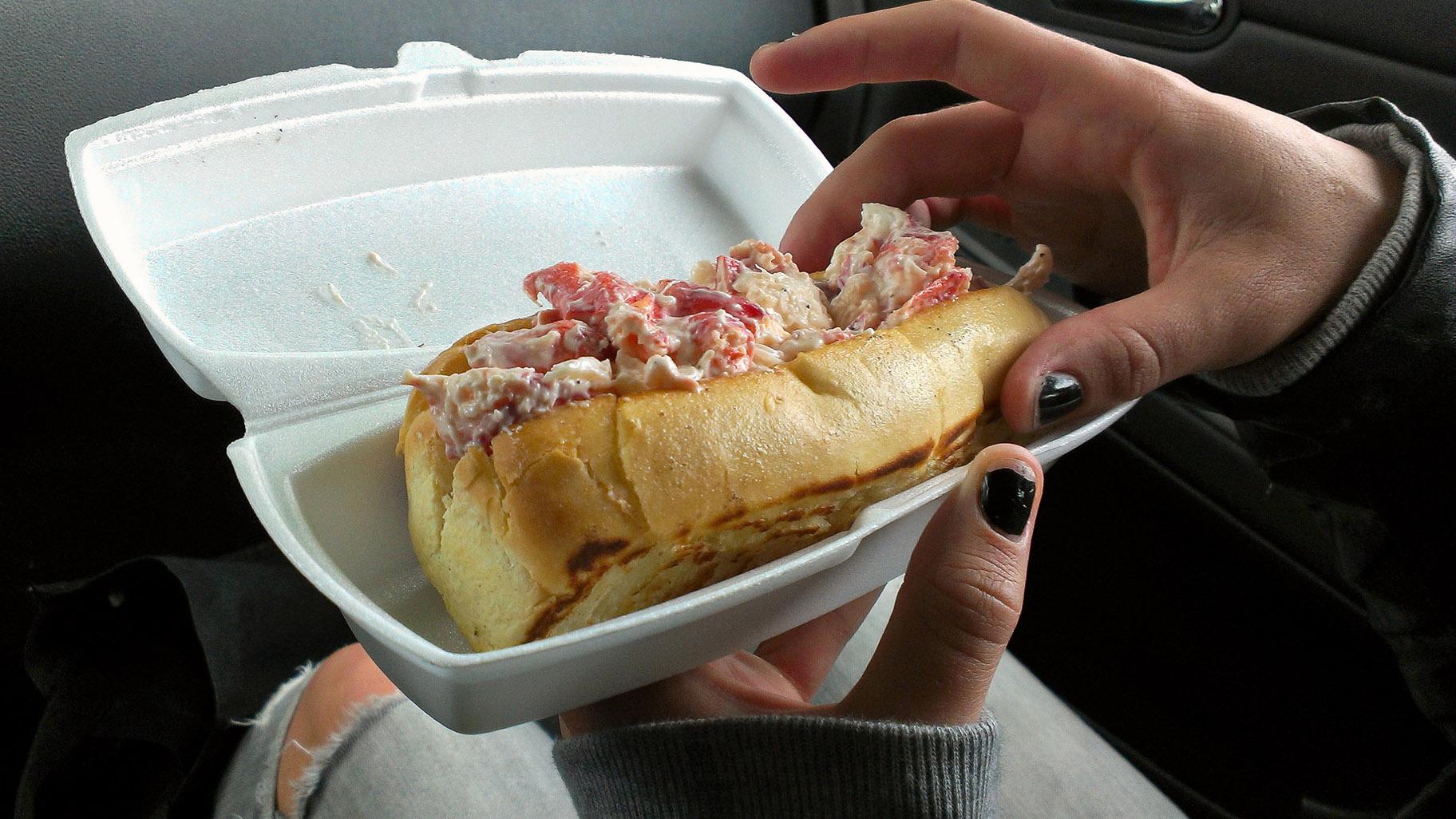 (Chris Goldberg / Flickr)
Chicago is getting tough on plastic waste.
An ordinance introduced in City Council on Wednesday would, if passed, ban Styrofoam to-go containers – requiring recyclable or compostable containers in their place – cut down on single-use plastic cutlery and allow consumers to BYO mug or cup, among other provisions.
Consistently singled out as significant pollutants, items made from polystyrene, like those to-go clamshells, have otherwise been particularly challenging to eliminate from the waste stream because they're not accepted by Chicago's recycling program.
In announcing the ordinance, Ald. Scott Waguespack (32nd Ward) said, "It is essential that we address the crisis of plastic pollution in our waters and beyond. It is time to effect meaningful change and protect our resources and communities."
Instead of decomposing, plastics break down into increasingly smaller pieces called microplastics. Americans consume tens of thousands of these particles in the water they drink, the food they eat and the air they breathe, according to a study published in Environmental Science & Technology.
Environmental groups and advocates lauded the ordinance.
"Nearly all species on Earth are threatened by plastic pollution, humans included," said Andrea Densham, senior director of policy at the Shedd Aquarium. "Nothing we use for a few minutes should be allowed to pollute our waterways and impact the health and well-being of humans and wildlife for centuries."
Representatives from Access Living and other advocates for individuals with disabilities were among those consulted on the drafting of the ordinance to ensure items such as plastic straws will still be available to people who need them.
Consumer education will be a key part of the ordinance, particularly when it comes to recycling and composting the new containers, said Tucker Barry, spokesman for the Illinois Environmental Council. 
The ordinance would not apply to sports stadiums, concert arenas and similar venues, according to Barry. 
Additional highlights from the proposed legislation:
– Reusable plates, dishes and serveware would be required at dine-in restaurants.
– Single-use plastic serveware would only be provided by request or at self-service stations; in turn, this provided serveware may not be packaged in plastic.
While in agreement with the need to decrease waste, the Illinois Restaurant Association expressed concerns about burdens being placed on its members.
"The IRA supports restaurants' efforts to voluntarily decrease their environmental footprint in ways that work best for their brands and customers," Sam Toia, president and CEO of the association, said in a statement.
"However, restaurants also face massive legislative and regulatory burdens – such as a higher minimum wage, paid sick leave, and Fair Workweek rules – that result in average profit margins that are already pennies on the dollar," he said. "Any proposed regulations on plastics need to consider the additional financial hardships that will be placed on operators and implications for safety and sanitation, customer requests, drive-through areas, medical necessity of plastic food-ware and other considerations. We look forward to being a part of this important conversation."
Contact Patty Wetli: @pattywetli | (773) 509-5623 |  [email protected]
---