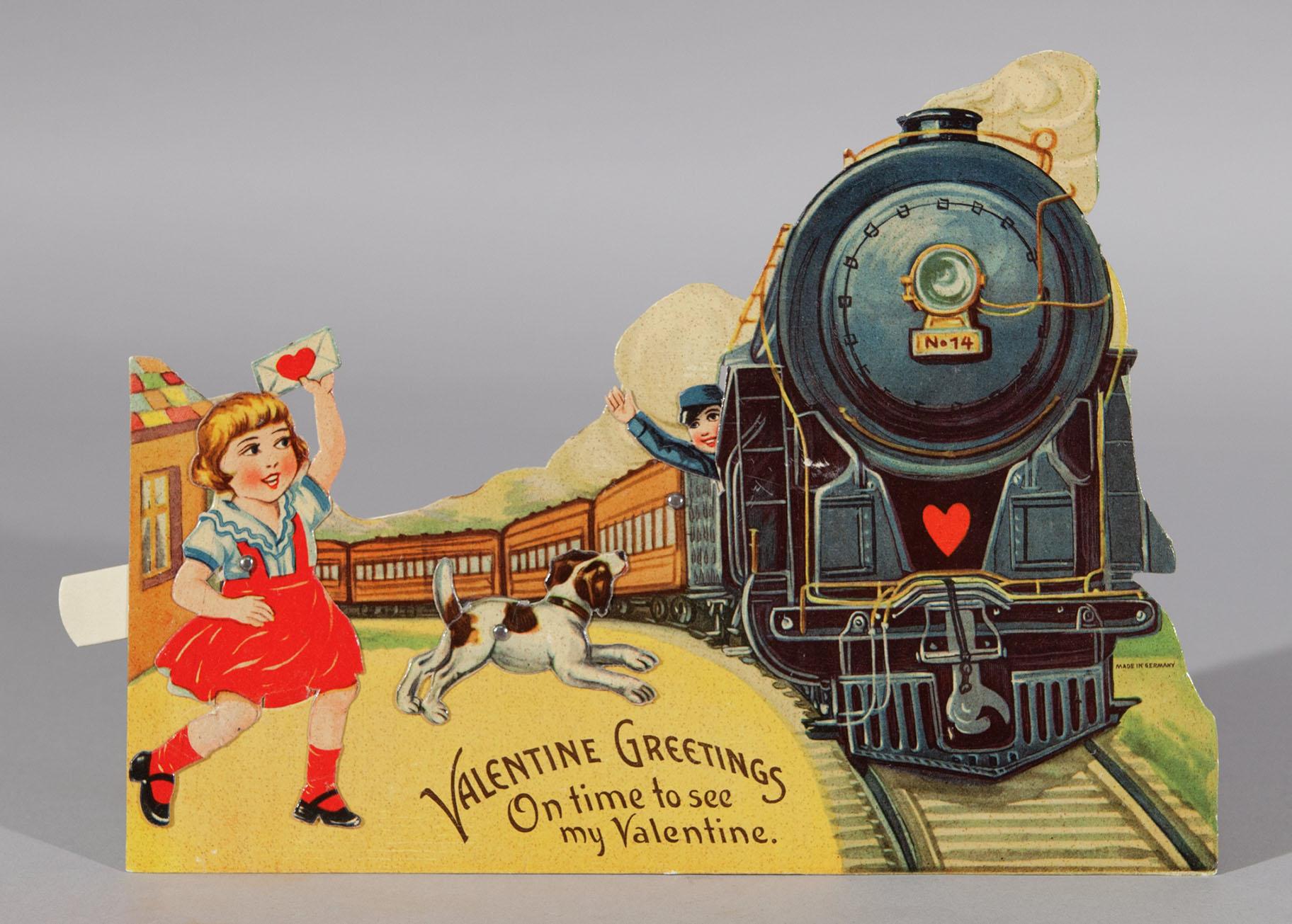 Vintage valentine from the Andrew McNally collection at the Newberry Library. (Courtesy of the Newberry Library)
The Newberry Library is everybody's sweetheart this Valentine's Day, spreading old-fashioned romance on social media via its collection of vintage greeting cards.
The Newberry's valentines were originally collected by Andrew McNally III (1909-2001), scion of the Rand McNally family. From his teenage years through adulthood, McNally amassed more than 300 of the cards, most of them American, British or German, dating from the mid-1800s to mid-1900s. In 1991, he donated his collection to the Newberry.
Despite their elaborate and luxe appearance — many feature intricate cut-outs and moving parts — the valentines would have been modestly priced and mass marketed, according to Newberry curator Jill Gage, custodian of the John M. Wing Foundation on the history of printing and bibliographer of British literature and history.
The value to historians of such everyday ephemera is the glimpse the cards provide into the evolution of culture and the clues they can provide about the people who sent them and the times in which they lived.
"They're an interesting monetization of romance: Instead of writing something personal, you could buy a ready-made card," said Gage. "The popularity of valentines also coincided with cheaper, standardized postal rates in England and America, so they were quite easy to send through the post."
Among her favorites are the cards that "turn the tables" on romance and place women in the driver's seat.
"I love this card that shows a young man caught in a spider's web with the caption 'The Prize Secured.' Maybe it's what Amy March would have sent Laurie," Gage said, referencing a storyline from "Little Women."
It's impossible not to notice that along with the expected use of hearts and flowers, a number of the cards also incorporate less sentimental imagery, like cars and trains. 
"I think people were generally fascinated with modes of transportation and the ways in which things like cars and trains could bring people closer together more quickly — distances shrunk in their wake," said Gage. "Trains, ships, cars, etc. also helped to change the way mail was delivered, so there is the idea that they played a vital role in delivering valentines."
Proving that some trends never go out of style, Gage noted: "Also, apropos of nothing, I think one of the most famous valentine cards of all time was the one that Lisa Simpson gave to Ralph Wiggum: 'I Choo-choo choose you.'"
Contact Patty Wetli: @pattywetli | (773) 509-5623 |  [email protected]
---