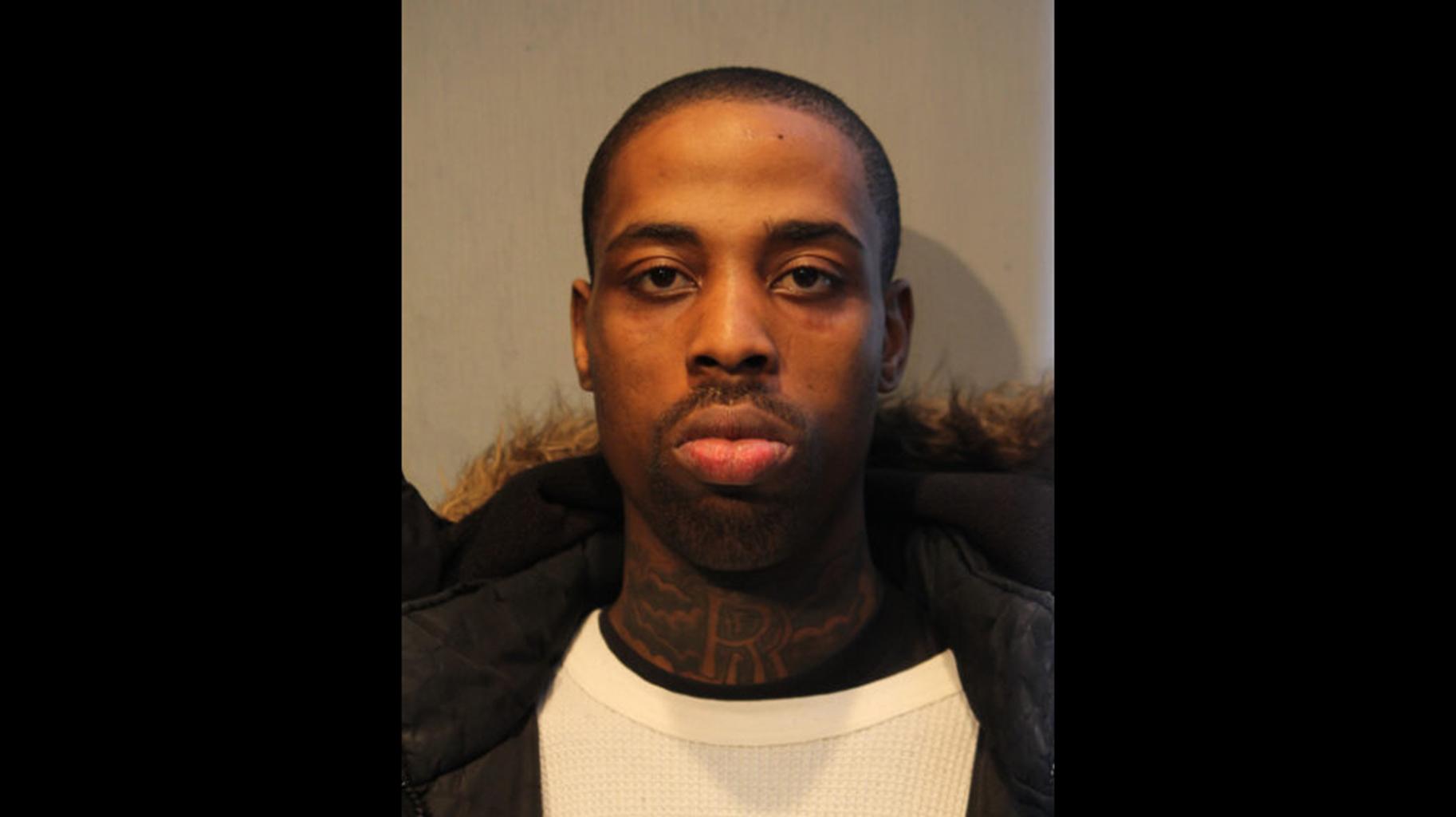 Patrick Waldon (Chicago Police Department)
Chicago police say they located and arrested a man suspected of shooting another man on a CTA Blue Line train Wednesday within hours of the incident, thanks largely to surveillance footage and cooperating witnesses who were able to identify the offender.
Patrick Waldon, 31, was charged with multiple felonies Thursday morning, including aggravated battery, armed robbery and armed habitual criminal. Chicago police say he was the man who shot a 30-year-old victim in the back Wednesday morning as the victim was attempting to exit a train car at the UIC-Halsted station.
That arrest came in large part, police said, due to surveillance footage captured by the CTA and witnesses who identified Waldon in photo arrays.
"The technology and the CTA surveillance systems, we would not be where we're at without those," Chief of Detectives Brendan Deenihan said during a press conference Thursday.
According to police, Waldon attempted to rob the victim onboard the Blue Line at around 10:45 a.m. Wednesday morning. During a struggle over the victim's backpack, Waldon allegedly shot the man in the back and fled with the bag.
Deenihan said detectives, officers and CTA personnel shared surveillance video and we able to track Waldon to a nearby Target, where he was seen dumping some items from the bag into a trash can. The police department then published multiple photos of the suspect, which they said led to multiple anonymous tips identifying Waldon as the shooter.
One witness from the train was also able to identify Waldon, in part, due to a distinctive neck tattoo. Deenihan described the scene after the shooting as "mass chaos," but said there were passengers on board who came to the victim's aid and stayed with him until paramedics arrived. 
The victim underwent surgery and was interviewed by police Wednesday night. He too was able to identify the suspect in a photo lineup.
"He was very cooperative and very coherent and we're very fortunate and he's very happy that he's alive today," Deenihan said.
— Anthony Guglielmi (@AJGuglielmi) February 5, 2020
---
Following those IDs, CPD gang investigation officers tracked Waldon down and arrested him.
"I want to thank all the officers, the detective, CTA personnel and the community," Deenihan said. "Everybody worked as a team to remove this dangerous offender from the streets of Chicago."
Waldon is a convicted felon, police said, with past convictions for battery, armed robbery and gun possession. According to CWBChicago, he was already on parole for a 2012 armed robbery committed following a previous 2010 robbery.
Following the shooting, CPD Chief Fred Waller said he believed this was a "targeted robbery attempt." Deenihan clarified Thursday that while the victim was targeted for a robbery, police do not believe the men knew each other before the incident.
The CPD added 50 officers to CTA lines since last fall and have conducted "targeted enforcement missions" along with CTA security during an uptick in crime on trains and buses at the end of last year. Interim police Superintendent Charlie Beck said he'll be meeting with CTA officials Friday to discuss additional police deployment along the transit system.
"To those who think they can commit crime on @cta, think again," CPD spokesman Anthony Guglielmi said in a tweet Thursday morning. "You're on camera and you will be caught."
Contact Matt Masterson: @ByMattMasterson | [email protected] | (773) 509-5431
---