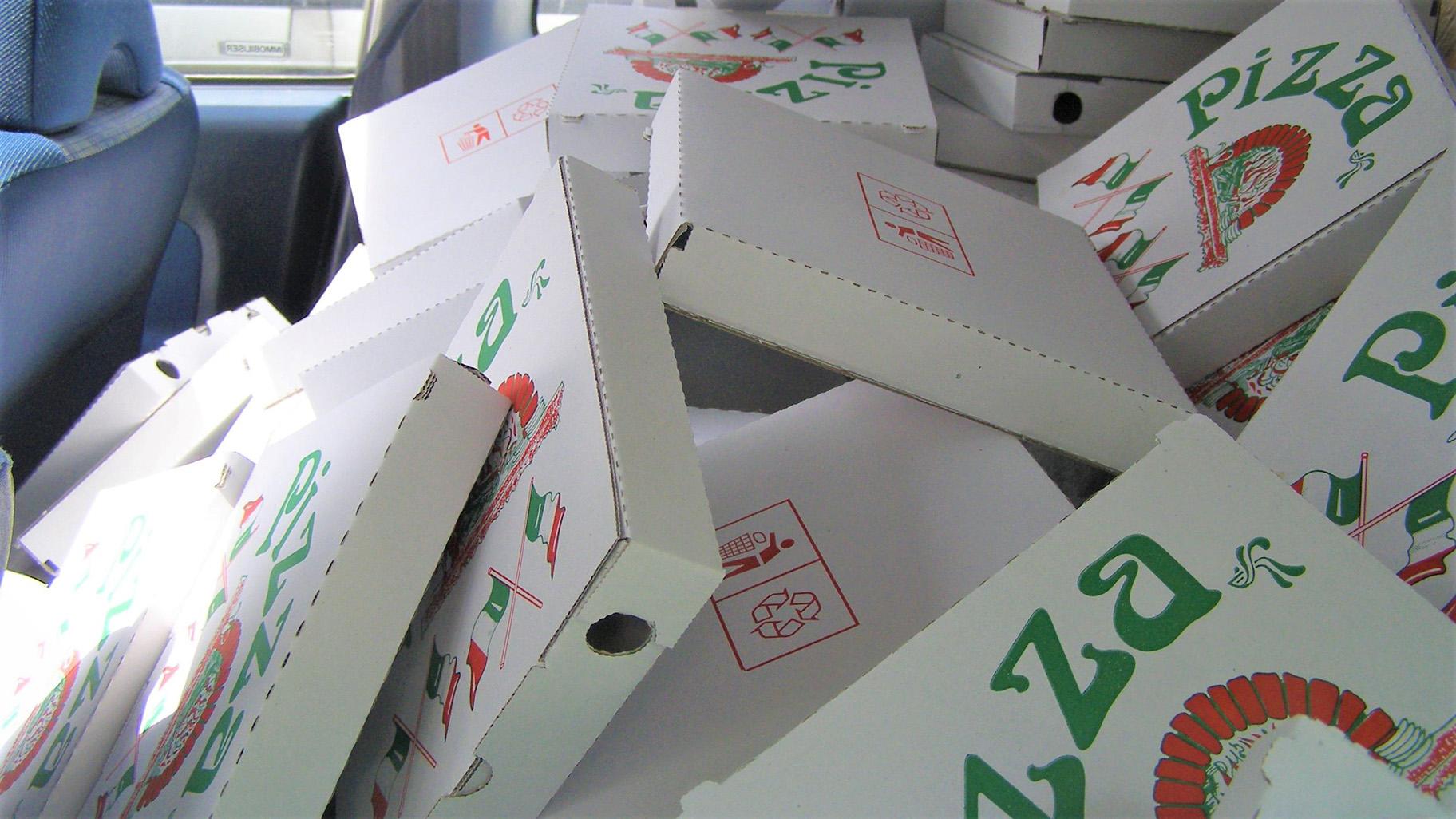 (Erich Ferdinand / Flickr)
Everything about the Super Bowl is huge, from the hype to the television ratings to the amount of trash produced — an estimated 40 tons of waste at the event site alone.
The NFL, host city of Miami and venue Hard Rock Stadium have plans in place to reduce the big game's big environmental footprint, including beach cleanups and the use of aluminum beer cups. But what about the tens of millions of Americans watching at home, ordering pizzas, serving up wings on plastic plates and wiping off their Dorito-dusted fingers with reams of paper napkins?
Here's an eco-friendly plan for the common fan:
Host a viewing party: The more people watching the game on a single TV, the less electricity used. See how easy this is? Guests can do their part by walking, biking or taking public transit to the party. And no, using a ride-hailing service or taxi does not count as "not driving."
Get real: Using paper and plastic might seem easier from a cleanup perspective, but they generate significant waste. Use actual dishes, utensils and glassware instead and don't overlook cloth napkins, said Moira Kelley, co-founder of Zero Waste Chicago. If you're feeling crafty and have the time, Kelley suggests cutting up old linens and turning them into napkins. 
Bulk up on snacks: Snacks are often available in bulk bins, which a) cuts down on packaging and b) allows you to purchase what you need, translating into less food waste, Kelley said. 
Bye-bye, birdie: Substitute cauliflower for chicken in your wings recipe. While choosing to have a vegetarian or vegan party might not seem as obviously eco-friendly as cutting out plastic, Kelley says it "cuts greenhouse emissions further up the food chain."
Sort things out: Set up a bin separate from trash where guests can toss aluminum cans or glass bottles for recycling.
Split the difference: Pizza boxes are one of those stealth waste products that we all thought could be recycled (because of the cardboard) and then, lo, learned they can't be (because of the grease). One solution is to make your own pizza instead of ordering delivery – but let's be honest about how likely that is to happen. So here's a hack courtesy of Recycle By City: Separate the grease-free box top, and potentially sides, from the contaminated bottom. Recycle the clean stuff and feel 50% better about your life choices. 
Contact Patty Wetli: @pattywetli | (773) 509-5623 |  [email protected]
---