Love it or hate it, the architectural style known as brutalism has left its mark on cities all over the world.
So what's the story of brutalism in Chicago? Geoffrey Baer weighs in.
---
Could you list the best brutalist architecture in Chicago? We all know Marina City, but I'm sure there are other worthy sites.
– Brian Treglown in Chicago
Let's start with a definition. Brutalism is usually characterized by the use of exposed concrete, often used to create geometric, grid-like monoliths that dominate their surroundings.
Our questioner asked about Bertrand Goldberg's Marina City on the Chicago River. It is constructed of reinforced concrete … but in Marina City and his other buildings, Goldberg used playful, curving lines and almost tried to make this heavy material seem weightless, whereas one of the other defining characteristics of brutalism is an earthbound, heavy, almost fortress-like quality.
Let's look at one of the few dyed-in-the-wool brutalist examples in Chicago: 55 West Wacker Drive, originally the Blue Cross Blue Shield Building, is often unnoticed amidst the taller, glassy buildings lining the Chicago River, but it's an archetypal example of brutalism.
55 West Wacker Drive, originally the Blue Cross Blue Shield Building, is an archetypal example of brutalism. (WTTW News)
Designed by C.F. Murphy architects in 1968, it unabashedly shows off its rough concrete exoskeleton – and there's not a curving line to be found.
In its heyday in the 1960s and '70s, brutalism was quite popular for institutional and university buildings.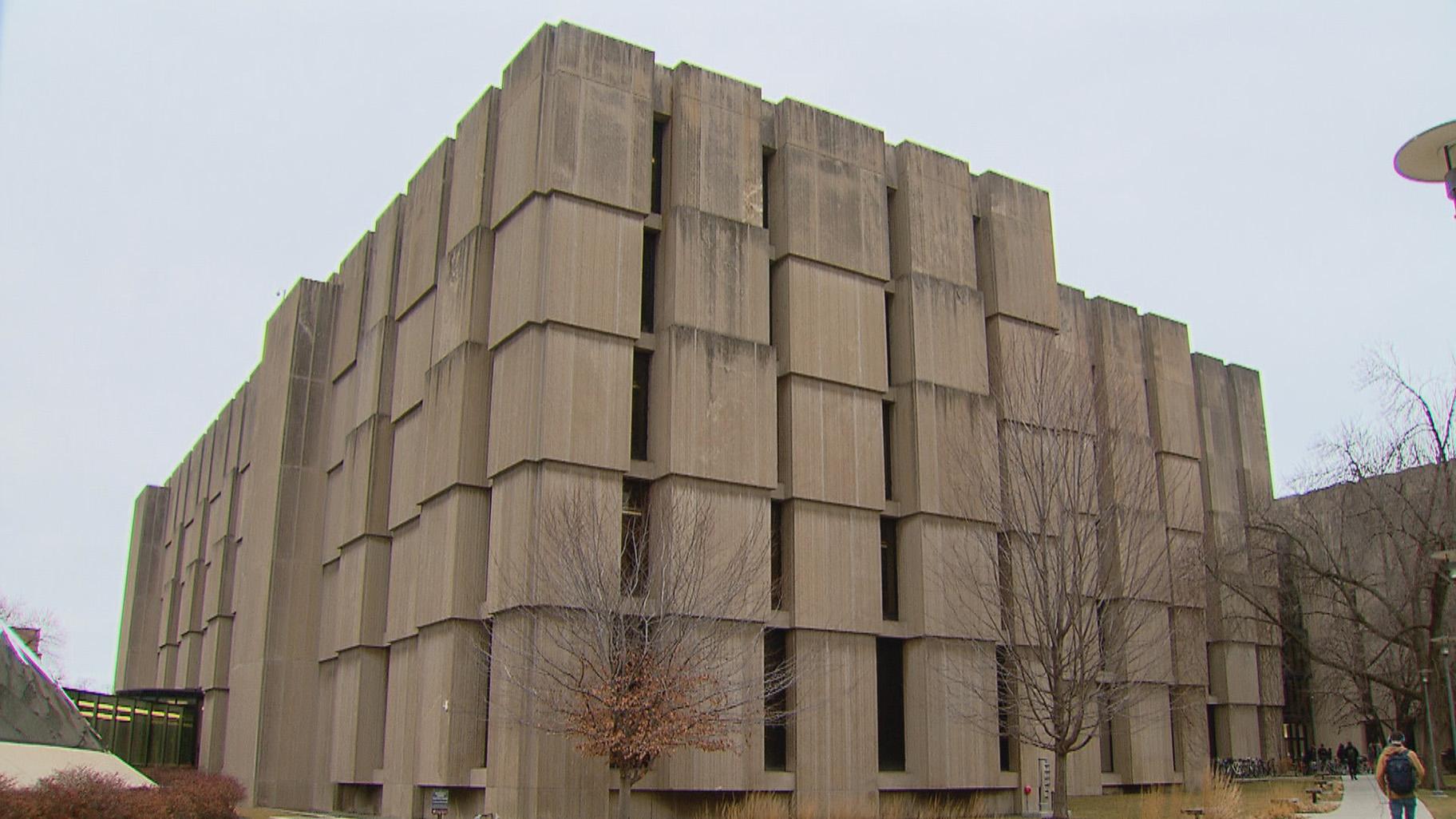 Regenstein Library at the University of Chicago (WTTW News)
One of the best examples in Chicago is Regenstein Library at the University of Chicago. Designed by Walter Netsch, some would argue that it's a modern interpretation of U of C's more traditional, gothic buildings. To that end, the concrete exteriors are clad in limestone, which some purists might say disqualifies it as true brutalism.
Netsch was also behind the University Library on Northwestern's Evanston campus, a great example of brutalism from 1970. A few years ago, we debunked the theory that the library is slowly sinking, because Netsch supposedly forgot to account for the weight of the books. That's totally false!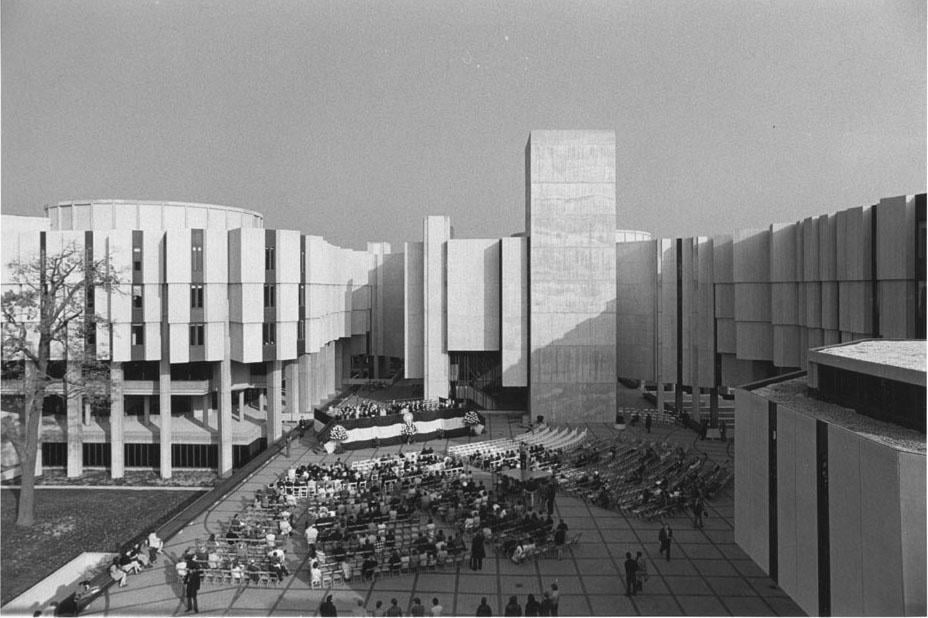 University Library on Northwestern's Evanston campus.
Many trace the origins of brutalism back to famous French architect Le Corbusier's work in the 1950s and '60s. Some call his Cité Radieuse apartment block in Marseille, France, the first brutalist building. And you can certainly see the style in his Convent of La Tourette, outside Lyon.
Brutalism arrived in North America by the early '60s. Paul Rudolph Hall at Yale, named after its architect, is often cited as the first brutalist building in the U.S.
Rudolph also designed the Boston Government Service Center, which is just a few blocks away from another famous brutalist building, Boston City Hall, from 1969. While several Boston mayors have campaigned to tear the building down, it remains standing today.
By the way, the term "brutalism" is not a dis on the style that some would call brutal. The name actually stems from the translation of the French for raw concrete – "béton brut" – hence the brut in brutalism. 
So what about other brutalist buildings in Chicago?
Of course, there's the University of Illinois at Chicago campus, much of which was also designed by Walter Netsch. When UIC's campus opened in the 1960s, many found the buildings inhospitable and domineering, a common critique of brutalism.
There are a host of other examples in the Chicago area that some would say qualify as brutalist, while others might disagree. There are no style police in architecture! Genres and movements are constantly evolving, which is certainly the case with brutalism.
A good example of that is the Seventeenth Church of Christ Scientist downtown, designed by Chicago architect Harry Weese in 1968. Again, we get that classic brutalist feeling of impenetrability, but the round design is a notable departure from the more rigid, angular brutalist buildings.
Speaking of sharp angles, another Weese building in Chicago is the Metropolitan Correctional Center, from 1975. It is perhaps the most appropriate use of a style criticized for being "fortress-like" since it is, literally, a prison, right in downtown Chicago.
But if there's one Chicago building that epitomized brutalism more than any other, it's this one: the Schmitt Academic Center at DePaul, which hovers over the campus like a concrete space ship. It dates from 1968, designed by C.F. Murphy.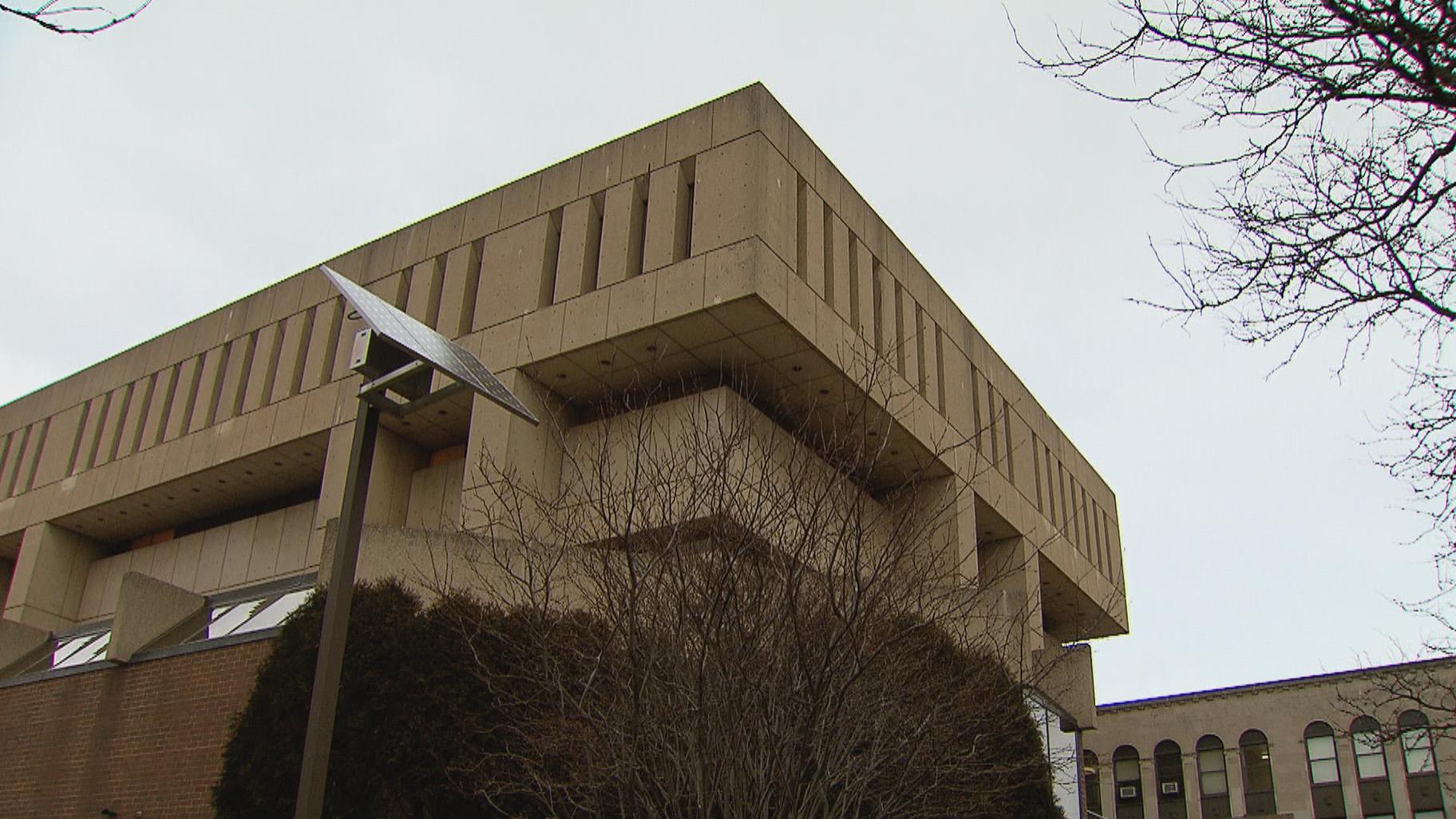 The Schmitt Academic Center. (WTTW News)
More Ask Geoffrey: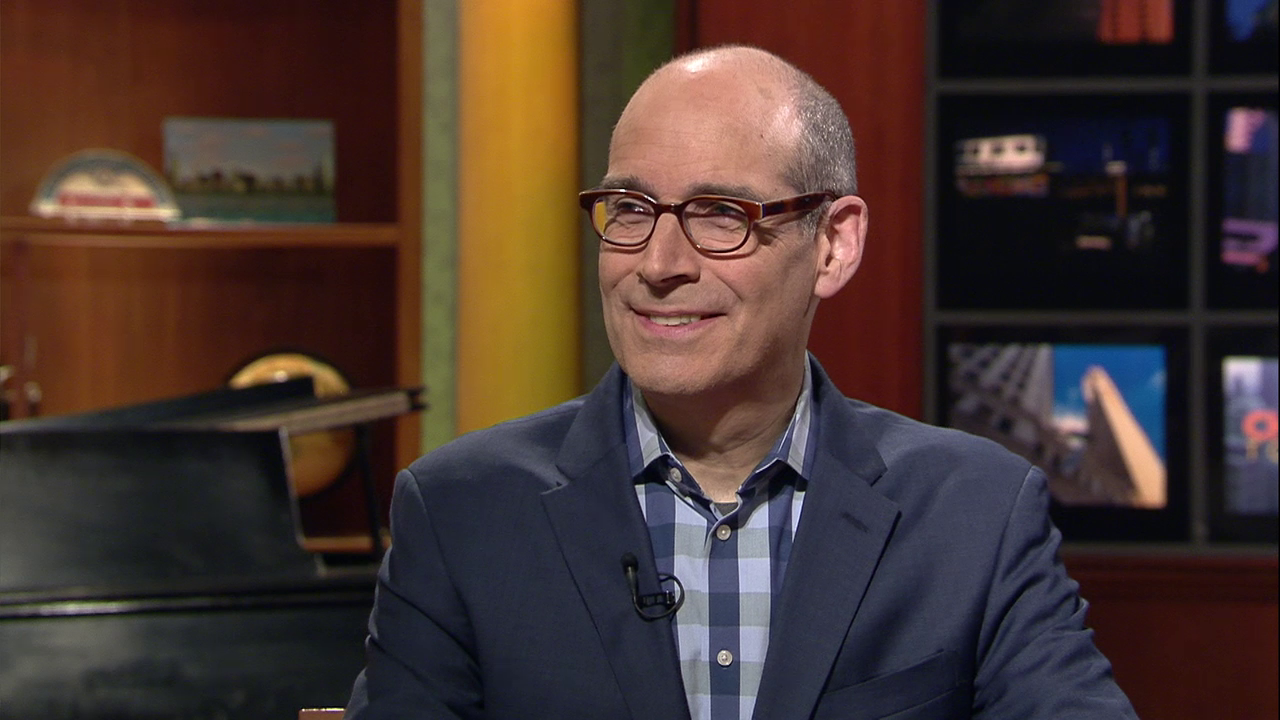 Did you know that you can dig through our Ask Geoffrey archives? Revisit your favorite episodes, discover new secrets about the city's past, and ask Geoffrey your own questions for possible exploration in upcoming episodes. Find it all right here.
Do you have a question for Geoffrey? Ask him.
---