Where are the purple bricks from the Purple Hotel going? A little bit of London is hidden on Chicago's north side – where can you find this charming row of homes? Is Northwestern's University Library sinking? Find out in tonight's Ask Geoffrey.

What are they doing with the purple bricks from the Purple Hotel? How can I get one? 
– Mary Pat Mazurski, Rogers Park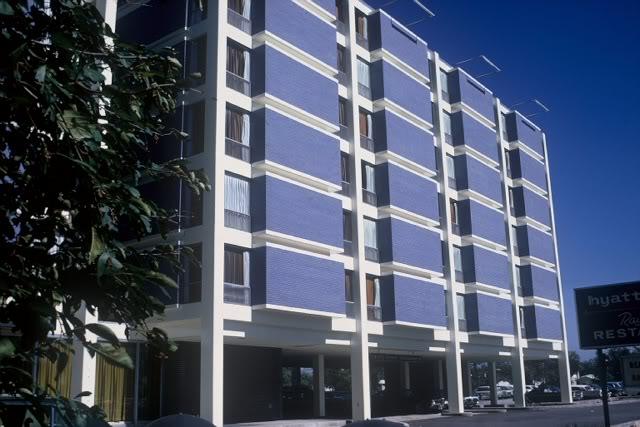 For those who don't know, the Purple Hotel was exactly what it sounds like. It was a very purple hotel at the corner of Touhy and Lincoln in the north suburb of Lincolnwood. 
The Purple Hotel had a history as colorful as its façade and was beloved by many as a neighborhood fixture, but it was torn down in August of last year.  It fell into disrepair in the 2000s and sat vacant for many years.  Now of course the purple bricks are something of a hot commodity. 
We got one from Neal Stein of North Capitol Group which is redeveloping the site as a large retail center called The Shoppes at Lincoln Pointe.
A large number of the bricks were sold shortly after the demolition for $5 each to people in the community as a benefit for the local library. They still have about 4000 left, and Stein said the current plan is to use them to create a walkway or a fountain in the new development, "some remembrance of the old building that people were so fond of."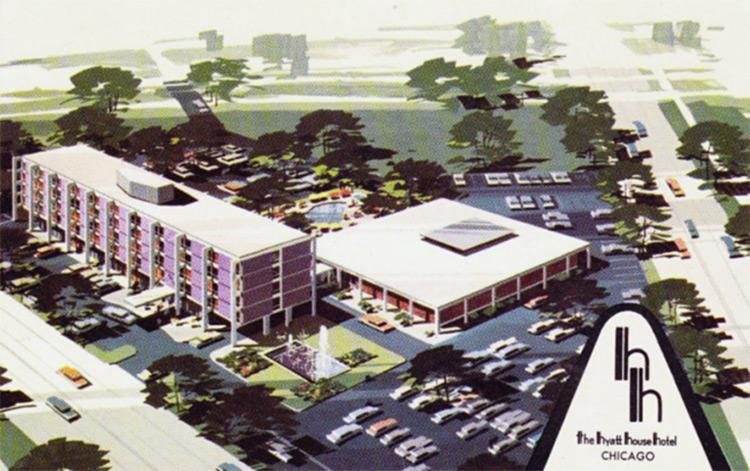 The Purple landmark certainly inspired many fond and not-so-fond memories since its opening in 1962. It was commissioned by the Pritzker family as a Hyatt Hotel and designed by architects Hausner & Macsai.
According to one of the hotel's early performers, celebrities like Barry Manilow, Perry Como, and Roberta Flack stayed there. Chicago icon Michael Jordan even spent his first night in Chicago – well, Lincolnwood – at the Purple Hotel.
The good times didn't last. In 1983, the hotel was the site of two murders, including the alleged mob hit of Allen Dorfman. In later years the hotel became infamous for guests throwing swinging drug-fueled parties in their rooms. This came up in the Blagojevich trial when Blago's fundraiser Stuart Levine testified to hosting drug parties there.
The hotel was finally shuttered for good in 2007 after years of deterioration and mold problems made it too expensive to renovate.
Why purple? Give the customer what he wants. The architect John Macsai said that he made one of the biggest mistakes of his career showing the Pritzkers color samples and asking them to choose.  He said he would have preferred gray, but, "You don't argue with A.N. Pritzker."
---
I am trying to remember the name of a tiny, narrow street on the north side that has narrow old townhomes all squished together. Does this ring a bell?
– Beril Basman, South Loop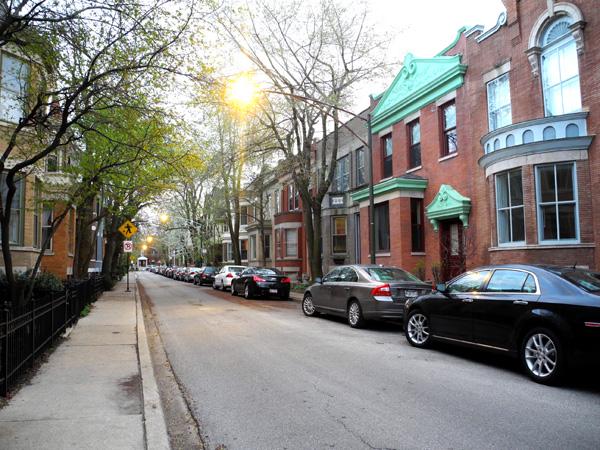 The name of this historic block of homes is Alta Vista Terrace, located just north of Wrigley Field, running north-south between Byron and Grace.
It was inspired by the London neighborhood of Mayfair, a fashionable district that borders the famous Piccadilly Circus.
The block was built between 1900 and 1904, and was one of the last real estate developments of Samuel Eberly Gross, a prolific and famous turn of the century Chicago developer. Gross had seen Mayfair on a trip to London in 1900.
At first glance, every house looks different, but if you look closely you see that each of the 40 homes has a corresponding twin at the diagonally opposite end of the block. The only two mirror-image twins that face each other are in the exact middle of the block.
These lovely little Victorian row houses are on tiny lots, just 24 feet by 40 feet. A typical Chicago lot is 25 by 125. One sold last year for $835,000.
The block was designated a Chicago Landmark in 1971.
Gross was a character as lively as Alta Vista Terrace. He served in the Civil War before coming to Chicago to attend law school. As a real-estate developer, Gross built more than 21 subdivisions and 10,000 homes including the suburb of Brookfield.
Gross named Brookfield for himself, Grossdale. But the local residents voted to change the name after Gross fell out of favor there for naming streets in honor of family members and getting into financial and personal difficulties.
Gross also made a name for himself when he claimed that the famous French play Cyrano de Bergerac by Edmond Rostand was plagiarized from a play he had written called "The Merchant Prince of Cornville." Incredibly, a federal judge in Chicago ruled in favor of Gross in 1902 and awarded him one dollar. 
Gross said that he didn't want any financial damages, just vindication. But no one was permitted to stage a production of Cyrano in the U.S. until 1920, when a New York federal judge reversed the decision. 
---
As a Northwestern student, I heard that the University Library on the Evanston Campus was sinking because the architect did not factor in the weight of the books. Is this true?
– Geoffrey Baer, WTTW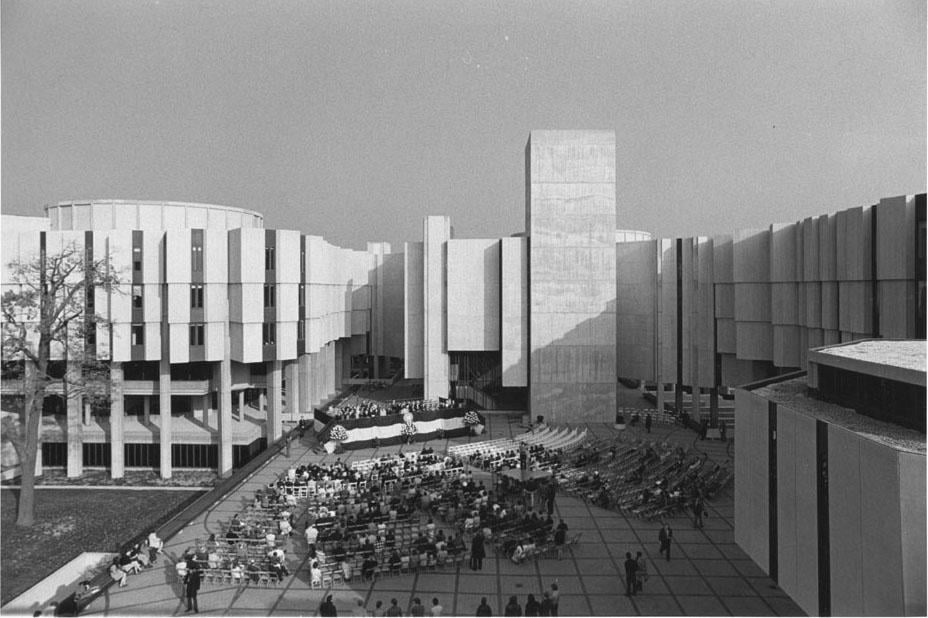 The story goes that architect Walter Netsch failed to account for the weight of books that would be kept in the library, so when all the books were put on the shelves the building began sinking into the sandy lakefront soil a couple of inches every year.
We asked Janet Olson, Assistant University Archivist at NU if this could possibly be true. She pointed us to statements from Walter Netsch himself flat out denying this.
The University Library was completed in 1970, designed by Netsch for the architecture firm Skidmore, Owings and Merrill, and is essentially a gigantic addition to Northwestern's Deering Library which opened in 1933. The building's design was meant to evoke some details of Deering's Gothic style, but in a modern concrete structure.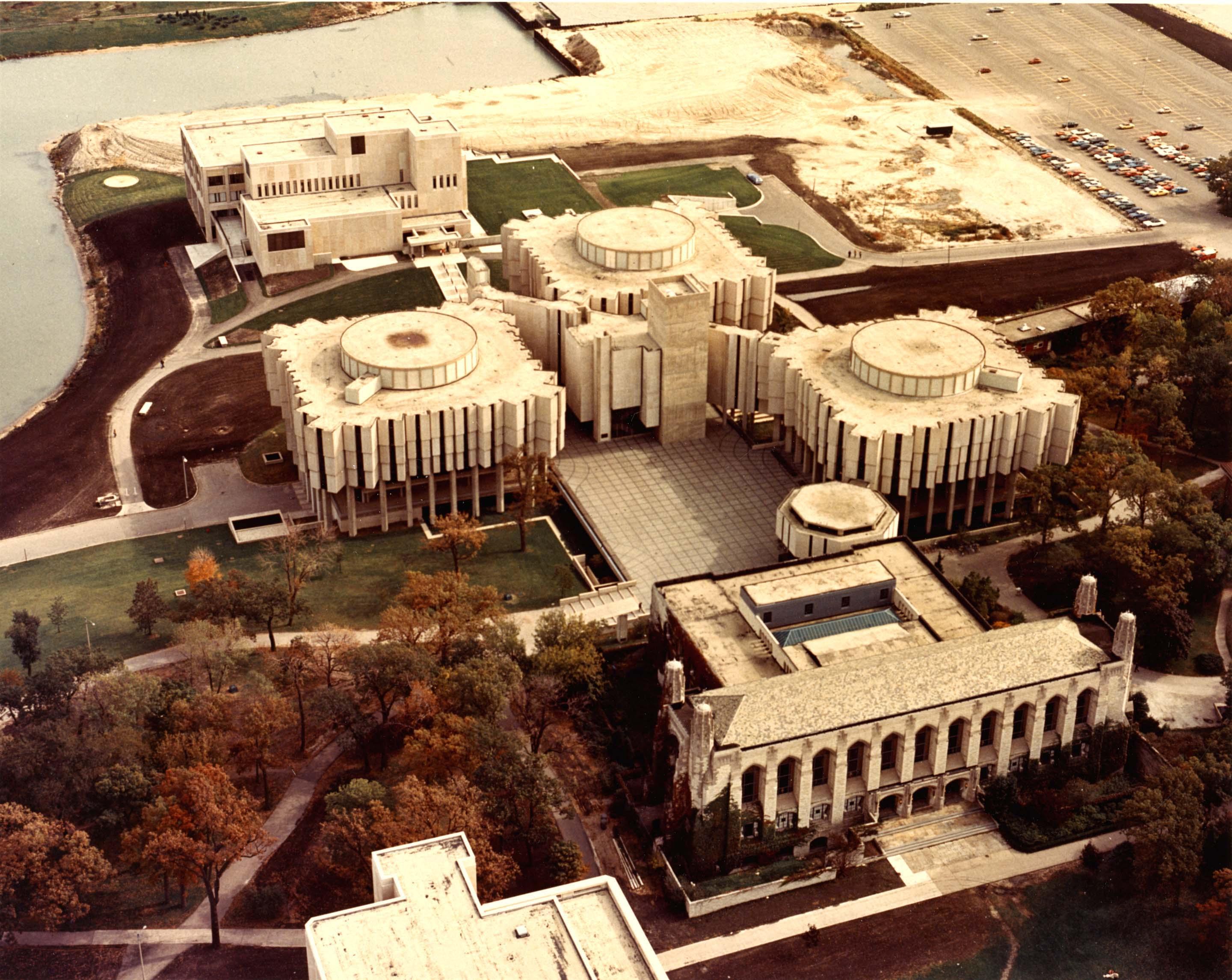 The new 400,000 square foot library with its three towers would house 1.5 million books and seat almost 1000 students and faculty.  Of course that weight is pretty heavy.
Adding fuel to the sinking library rumor is the fact that the building was built on lakefill, or manmade land that Northwestern created along the lakefront to allow for campus expansion. The soil is rumored to be incapable of supporting such a huge building.
The reality is that in designing any building, armies of architects and engineers calculate and design foundations for both the dead loads (the weight of the building) and live loads (all the people and things that will go into it). The idea that Netsch himself just – oops! – forgot about this and no one else thought to point it out is ludicrous.
It turns out that the sinking university library legend is pretty common. Versions of the urban legend have gone around about the libraries at Yale, Syracuse, Brown, Tulane, Indiana University, The U.S. Naval Academy, and even The Universities of Toronto and Waterloo in Canada, as well as Grinnell Library, which Netsch also designed.
We found one account of an actual sinking library: the Sweetwater County, Wyoming Library, which was built about 1977 on a site that had once been a cemetery, but there is no indication that this is because the weight of books was not calculated.
---
More Ask Geoffrey: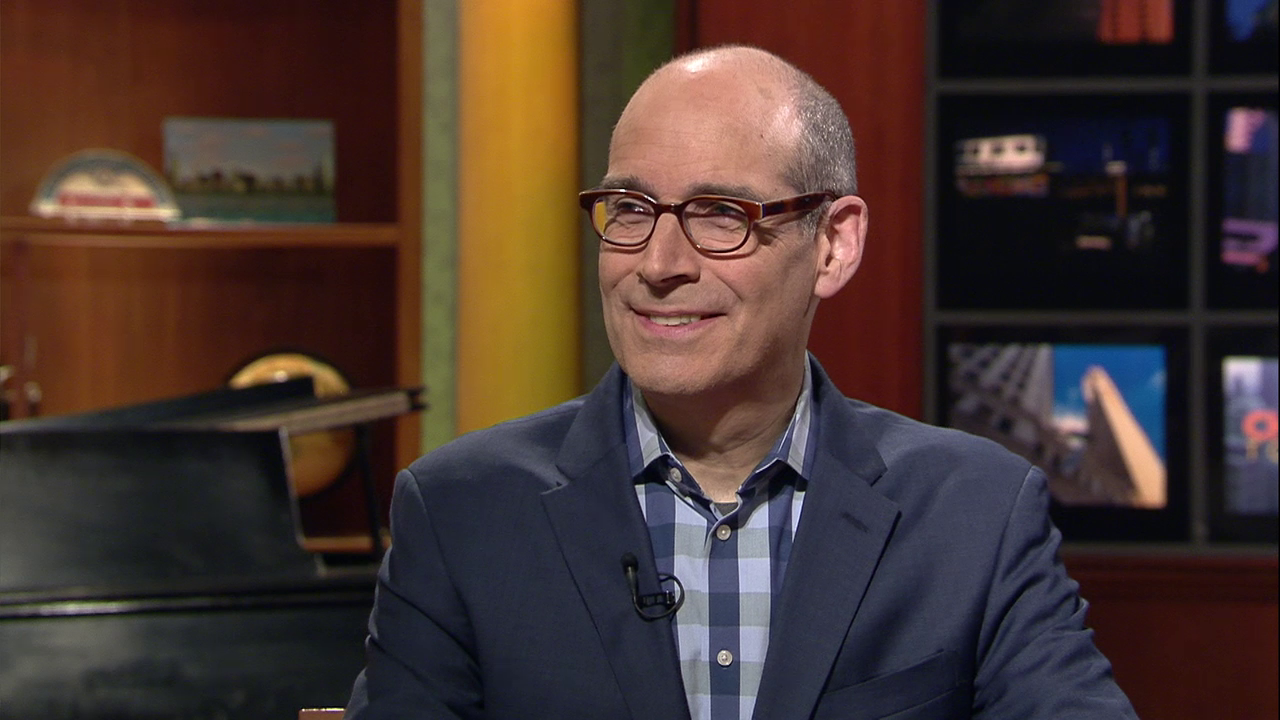 Did you know that you can dig through our Ask Geoffrey archives? Revisit your favorite episodes, discover new secrets about the city's past, and ask Geoffrey your own questions for possible exploration in upcoming episodes. Find it all right here.
Do you have a question for Geoffrey? Ask him.
---