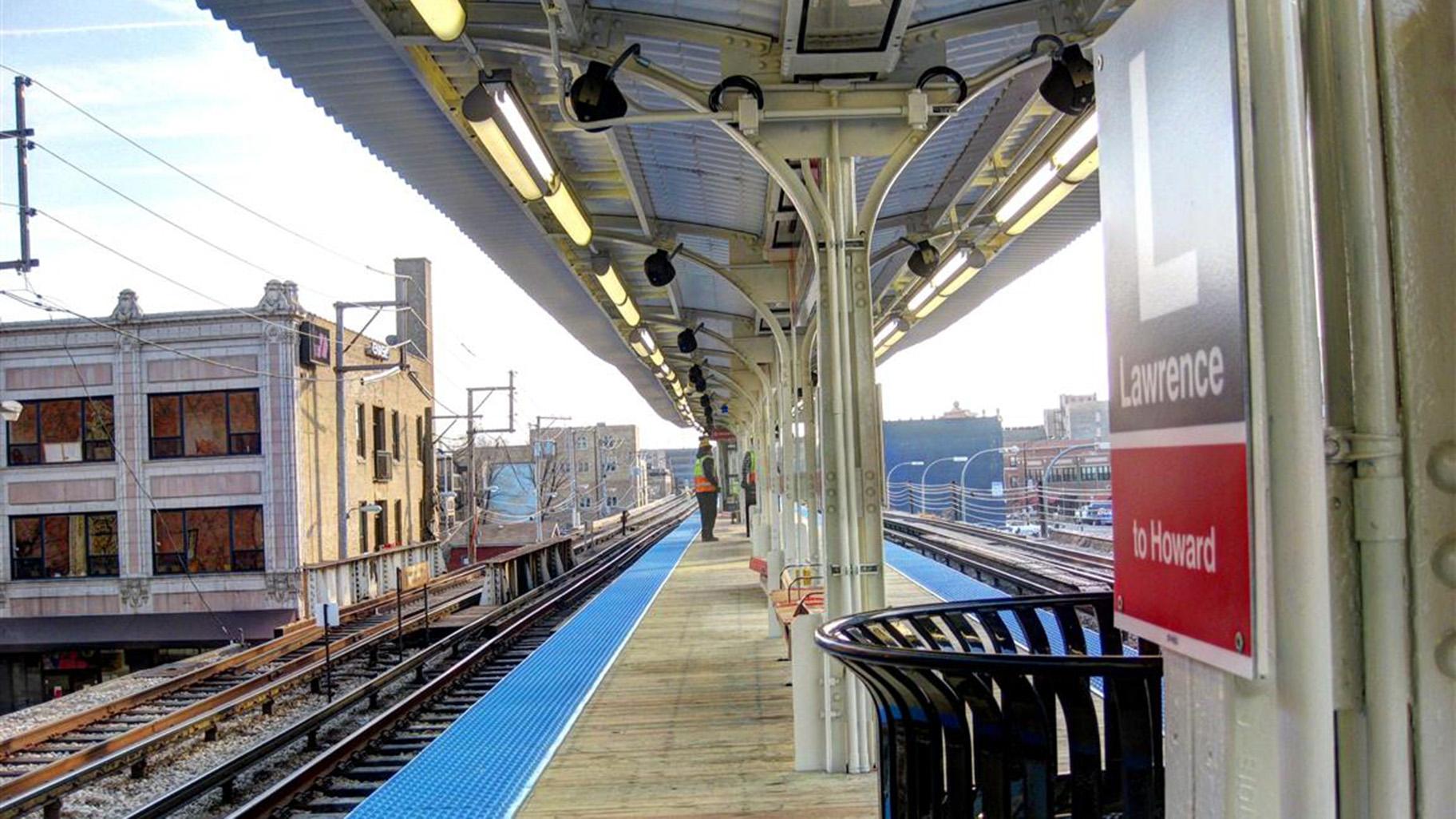 (Chicago Transit Authority / Flickr)
Red Line riders have several years of North Side station closures, construction work and delays ahead of them. That's because the Chicago Transit Authority and contractor Walsh-Fluor are planning to rebuild a miles-long section of the century-old "L."
At the first of four community meetings this week, the CTA, its contractors for the project and city officials met with residents and businesses to offer details and set expectations.
"There are going to be a lot of heavy, heavy impacts on the community and we don't minimize that, but we're going to survive this together," 48th Ward Ald. Harry Osterman told the crowd gathered at Furama Restaurant on Tuesday morning. "We want to make sure that everyone who is affected by this knows what's going to happen … so that as we go through this it's something that can be looked at as a model for communication and success on a construction project."
Throughout 2020, crews will be doing major "pre-stage" work ahead of a complete reconstruction of the Lawrence, Argyle, Berwyn and Bryn Mawr stations, according to a CTA handout. Reconstruction of the four stations is scheduled to start late this year or in early 2021 and finish by the end of 2024. During reconstruction, the Lawrence and Berwyn stations shut down entirely. Temporary stations will be constructed at Argyle and Bryn Mawr sometime this year. The "pre-stage" work also includes building new track interlockings near Thorndale and Montrose that will allow trains to run along two tracks instead of the current four and improving the two tracks that will still be used for train service.
Tuesday morning's meeting was open to the public, but geared particularly toward local businesses that will be affected by the construction. Spokesperson Tammy Chase said the CTA has heard from many business owners who "are really scared they're going to have trouble, that it's going to be hard to continue once we start closing stations and rebuilding."
"We've partnered with the city and we've partnered with the local chambers of commerce to identify grant programs, small business lending, ways that they can maximize advertising on Google and Facebook, build a website if they don't have one, and find resources that are very low cost or free to help them build their business," Chase said.
At Tuesday's meeting, the CTA showed off photos comparing current Red Line stations with the way they looked as far back as the 1940s, underscoring how little the stations' infrastructure has been changed or upgraded over the decades. Upgrades to the North Side stations are part of the CTA's yearslong Red and Purple Line Modernization project, which also includes the construction of a train bypass in Lakeview – aka the Belmont flyover – designed to eliminate slowdowns caused by a point on the tracks where Red, Purple and Brown Line trains must yield to one another.
During construction, the CTA says riders should anticipate service delays and reroutes of certain bus lines that connect with train stations. Riders should also expect several weekends in which the Granville, Thorndale and Bryn Mawr stations are shut down from 10 p.m. Friday until 4 a.m. Monday. (Those shutdowns began last weekend and are set to continue "sporadically throughout 2020.")
The CTA plans to open an outreach center at 5137 N. Broadway in the spring. The full Lawrence to Bryn Mawr Modernization Project is scheduled for completion by the end of 2024.
---