Illinois' top snow sculptors carved works of art from massive blocks of snow at the 34th annual Illinois Snow Sculpting Competition in Rockford, Illinois.
Nine teams shoveled, sawed and chipped away at 10-foot-tall blocks to create their sculptures at Rockford's Sinnissippi Park starting Wednesday. A high school division featured 17 teams from the region that worked with 6-foot-tall blocks of snow.
The event, hosted by the Rockford Park District, started in 1986. And for its first 30 years, organizers relied on Mother Nature to make the snow. But due to rising temperatures – and melting snow – they started using snow machines in 2016 to fill the blocks of snow provided to each team.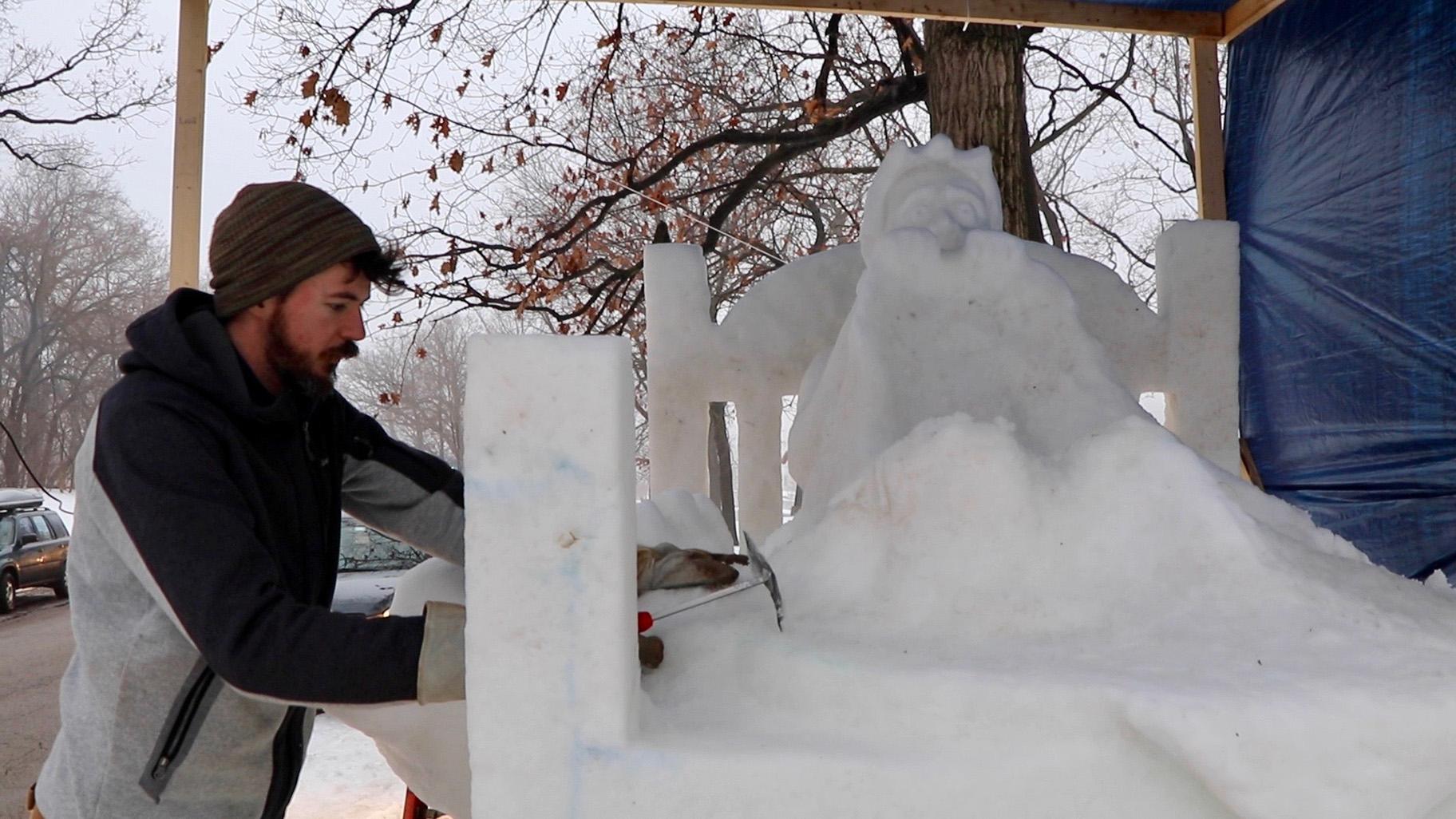 Snow sculptor George Burnette works on his sculpture "Don't Look Under the Bed" on Friday during the Illinois Snow Sculpting Competition in Rockford, Illinois. (Evan Garcia / WTTW)
2019 rounded out the warmest decade on record, according to NASA and the National Oceanic and Atmospheric Administration, with the past five years ranking among the hottest since recordkeeping began in 1880.
"We're a bit too warm now, so it's making the carving a bit more challenging – the sculptors say it's kind of like trying to carve mashed potatoes," said John Beck, Rockford Park District events manager. "They start with such a massive block of snow, they will end up having some nice pieces of art, but we're not sure how long they'll last."
The competition ended Saturday with winners announced. This year, the winning sculpture was "Player Piano," a looming snowy robot playing a piano, sculpted by the team Cave People from Space. The team is now eligible to represent Illinois at the U.S. National Snow Sculpting Competition in Lake Geneva, Wisconsin, in 2021.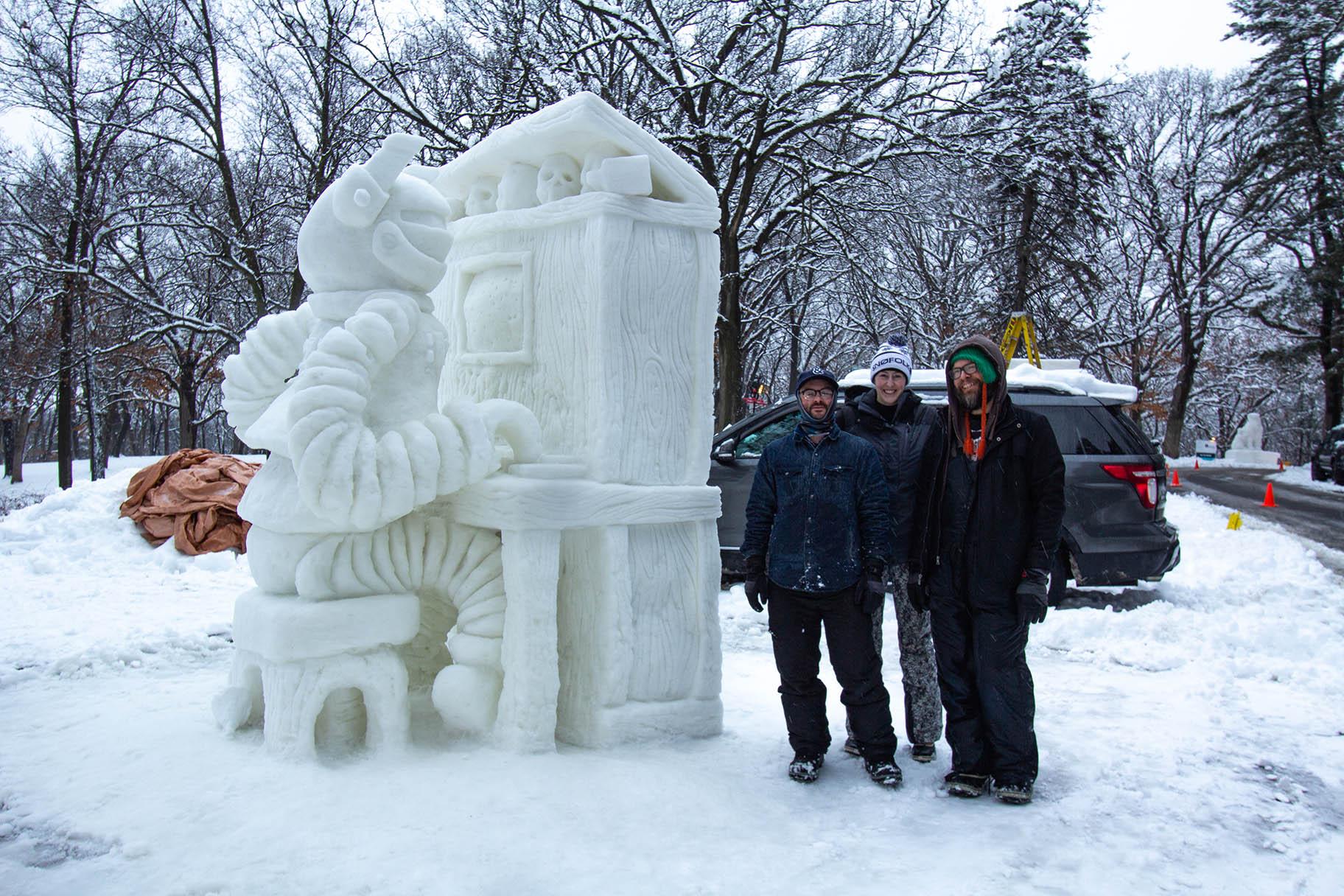 The winners of the 34th annual Illinois Snow Sculpting Competition, a team called Cave People from Space, pose next to their sculpture "Player Piano" on Saturday. (Courtesy Rockford Park District)
Some of the other snowy designs depicted monsters under a child's bed and a gigantic crying baby's face.
The Rockford Park District said its free annual event attracts tens of thousands of visitors driving or walking through Sinnissippi Park to observe the snow sculptures.
Follow Evan Garcia on Twitter: @EvanRGarcia
---