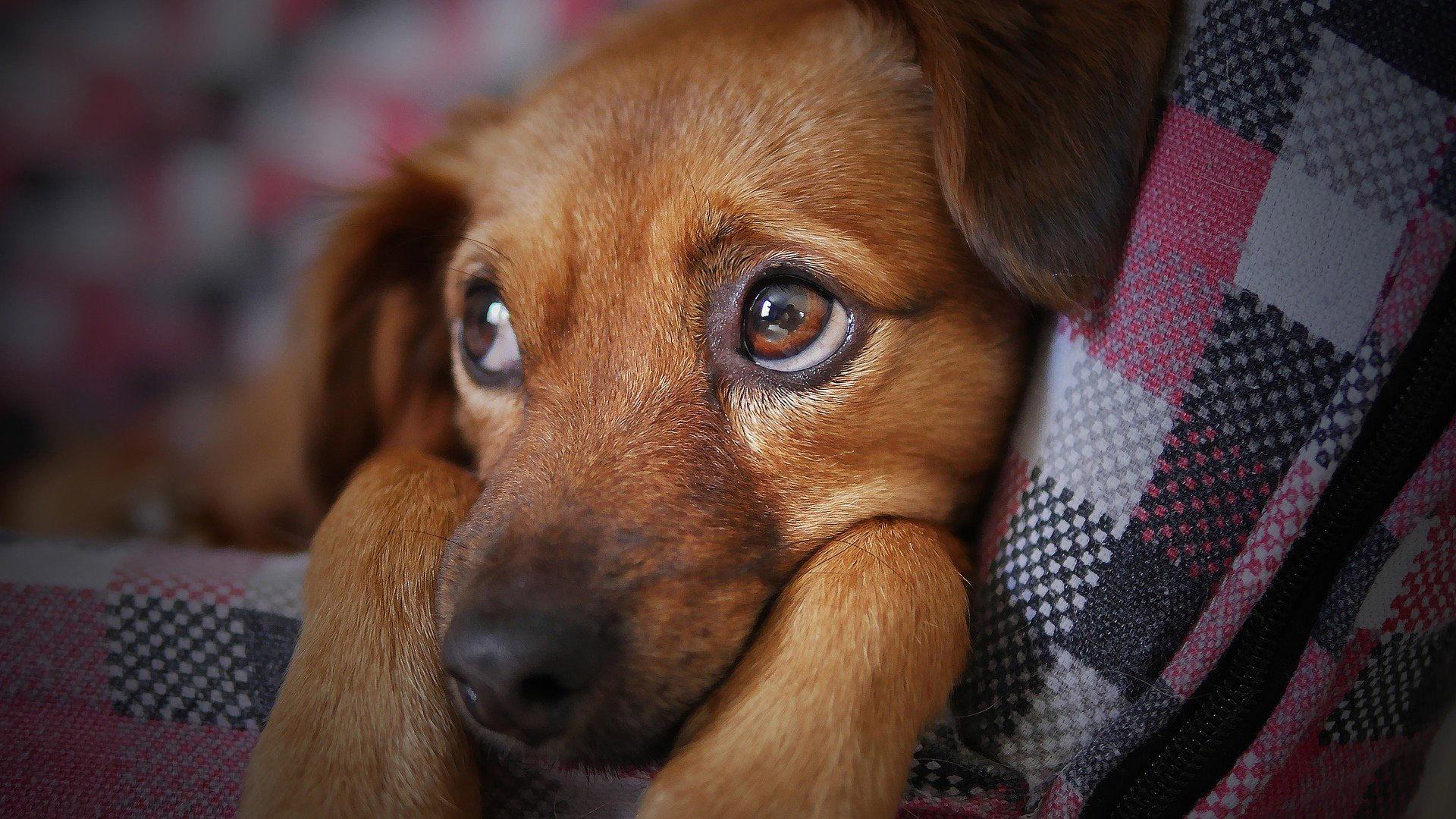 (Moshe Harosh / Pixabay)
Search the internet for CBD pet products and you'll find a bounty of items claiming to treat pet anxiety, pain and even seizures.
But do these products work? And are they even safe?
"What's out there right now are not approved for therapeutic usage for animals," said Gail Golab, chief veterinary officer for the American Veterinary Medical Association.
That's because the Food and Drug Administration has yet to establish standards for regulating CBD. "One way we can have assurance that products are safe and effective is if they've gone through the approval process established by the FDA," Golab said. The lack of federal oversight means it's difficult for consumers to really know what's in CBD products, she added.
That goes for CBD products marketed for use by pets and people.
Short for cannabidiol, CBD is a non-intoxicating molecule found in marijuana and hemp. The vast majority of CBD products come from hemp, which has less than 0.3% tetrahydrocannabinol – THC, the chemical that gives marijuana its high and is toxic to pets. 
CBD pet products range from oils and tinctures to foods and treats. Treatment claims made by the products are just those – claims – because there is limited research behind them, according to Golab.
But that's starting to change. A small clinical trial at Colorado State University found CBD oil reduced seizure frequency in 89% of epileptic dogs that received it, according to the Associated Press. Another study found CBD oil helped increase comfort and activity in dogs with osteoarthritis.
Despite those promising results, Golab says more research is needed. "There may be value in use of (CBD) products to help support the treatment of epilepsy or osteoarthritis, but the research that's out there isn't conclusive," she said, adding there are approved medications for those conditions. "We don't want pet owners to choose CBD as an alternative to those things that have been shown to work."
But if pet owners are using CBD products – or even thinking about using them – vets want to know because they could potentially interfere with a pet's other medications, according to Golab. "It can change the amount of medication that needs to be given to be effective. It can also change (how frequently) medication is given to be effective," said Golab. "It's very important for pet owners if they're actually using these products to tell their veterinarian."
While CBD ingestion doesn't appear to cause external symptoms in pets – unlike THC, which can cause incoordination and mild incontinence, among other things – that doesn't mean CBD is harmless for pets. "There's not a lot of safety information out there to really allow us to determine what the acute or long-term effects (of CBD use) are," Golab said.
Despite this, Golab acknowledges that some people will still give their pets CBD products. While veterinarians shouldn't recommend CBD products, they can help pet owners weed through the myriad of companies offering products, according to Golab.
At a minimum, pet owners should research companies to ensure they have what's called a certificate of analysis, which means a third party tests their products, says Golab. "But again you need to be careful, especially if other medications are being used to treat a pet's condition."
The Associated Press contributed.
Contact Kristen Thometz: @kristenthometz | (773) 509-5452 |  [email protected]
---