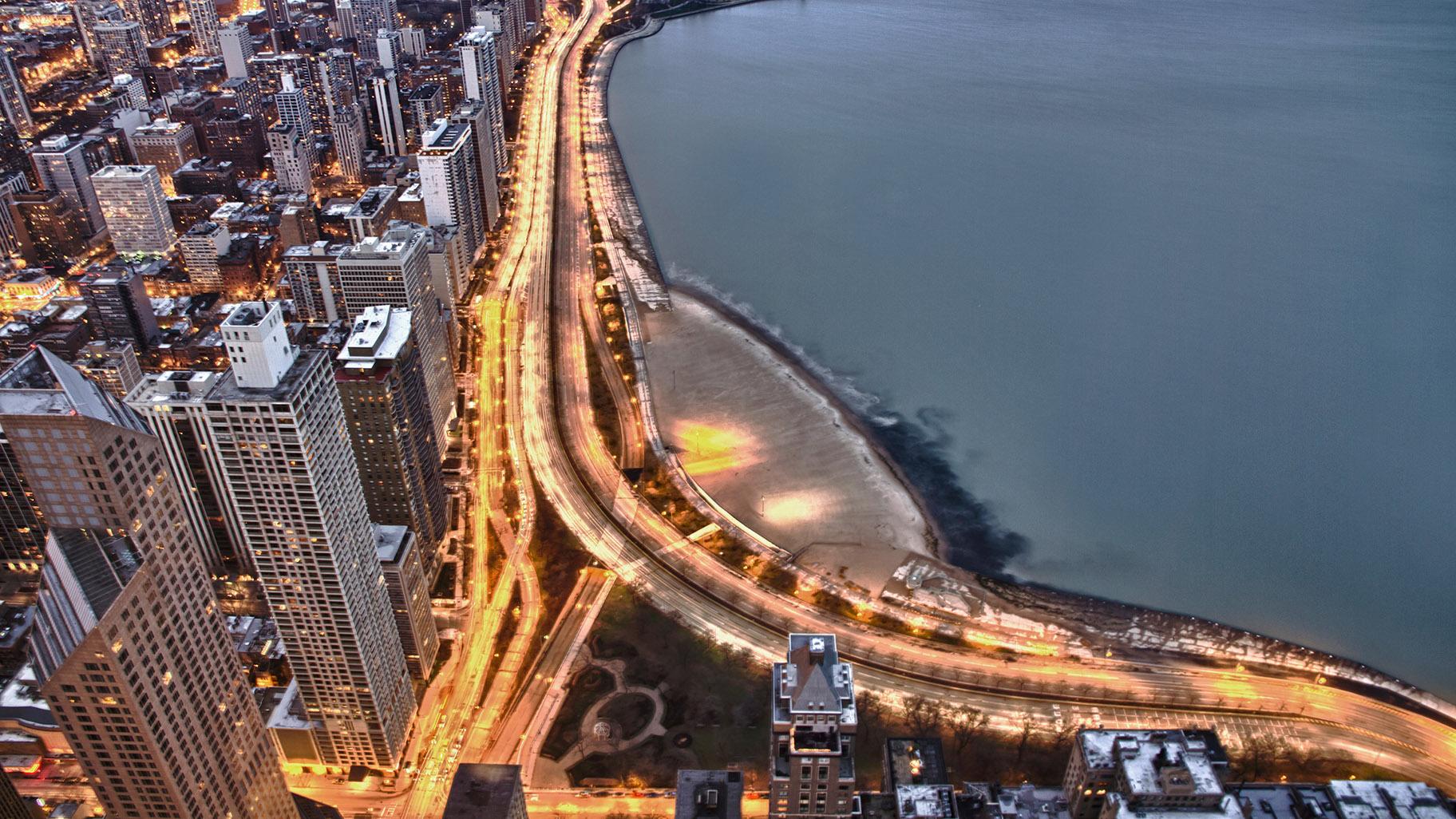 (Jason Mrachina / Flickr)
The city of Chicago plans to install six noise monitors along Lake Shore Drive with an eye toward cracking down on illegally modified motorcycles that race up and down the highway, according to Ald. Brian Hopkins, 2nd Ward, and Office of Emergency Management and Communications Executive Director Rich Guidice.
The City Council Committee on Public Safety met Thursday to discuss both the noise monitors and efforts to curb large illegal groups of stunt riders and drag racers around the city. Early in the hearing, Hopkins said Lightfoot's office told him that morning that the city would install six monitors without the need for council approval.
"These motorcycles, in the summer months in particular, tend to travel in large groups. One of them is loud enough – 15 of them on the Drive exceeding the speed limit in a pack is absolutely deafening," Hopkins said in December. "We're talking about noise levels that exceed a jet airplane taking off and landing."
Hopkins first introduced an ordinance calling for noise monitors on Lake Shore Drive in June 2019 and was joined by several of his colleagues in an updated version of the ordinance last month. It called for three monitors to be located between Balbo Drive and the northern end at Hollywood Avenue; the other three would be placed between Balbo and Marquette drives at the southern end.
At Thursday's hearing, OEMC's Guidice didn't commit to a timeline for identifying locations or say where they might be placed.
WTTW News has reached out to the mayor's office for confirmation and further information.
---