The Chicago Bears (6-6) look to continue their playoff push when they face the Dallas Cowboys (6-6) on Thursday Night Football. 
Despite both teams remaining in playoff contention, the Bears and Cowboys are in quite different positions. The Bears are third in the NFC North division, three games behind the Green Bay Packers. The Cowboys are first in the NFC East division and one game ahead of the Philadelphia Eagles, putting them in good position to win their division and have a coveted home game during the playoffs. In the NFL, teams that win their division automatically get a spot in the playoffs.  
The Bears' most likely route to reach the playoffs is by way of one of two wild card spots. Chicago sits two games behind the Minnesota Vikings for the final wild card spot in the NFC.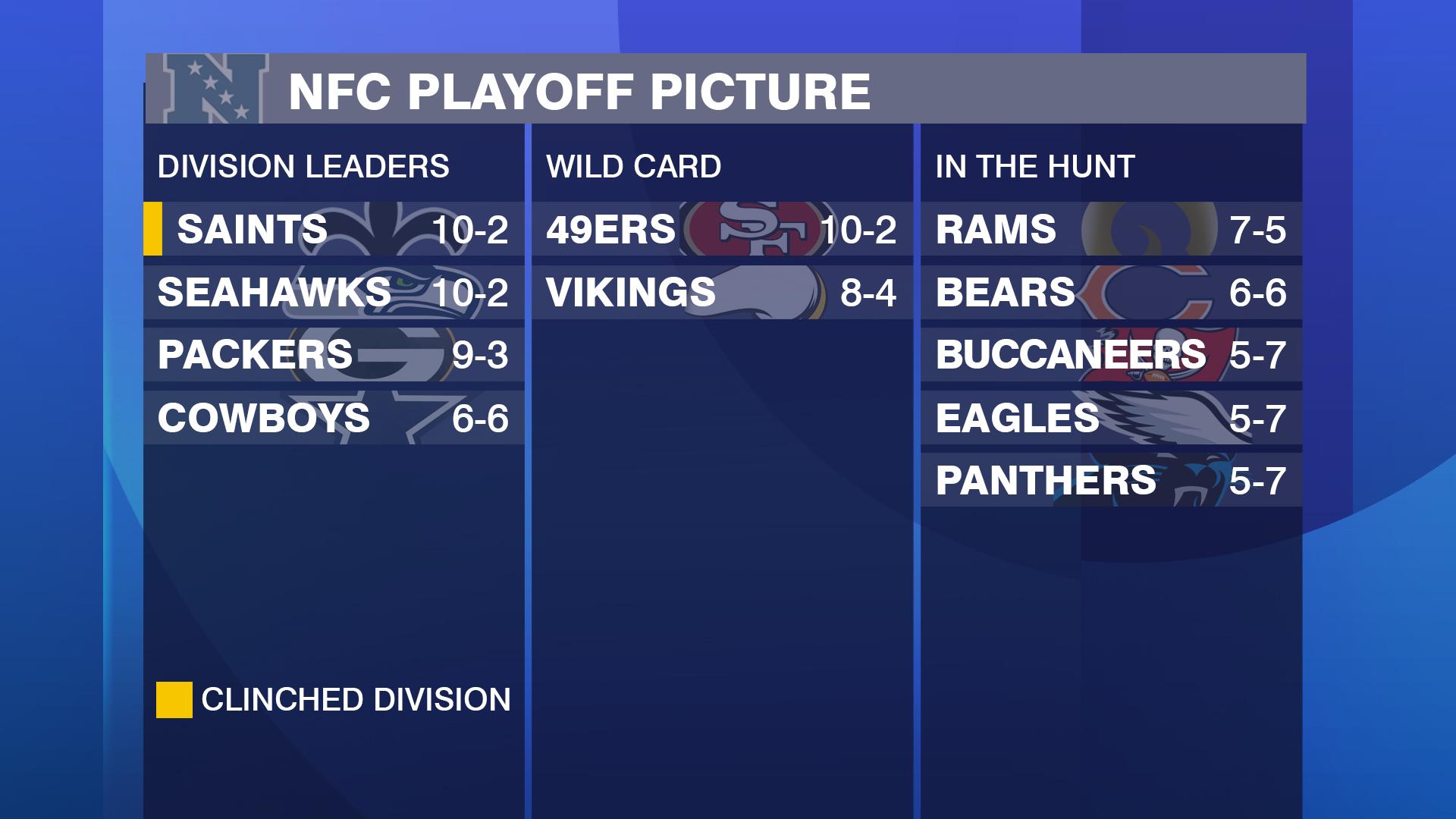 The Bears have turned their season around as of late, winning three of their last four games, including a 24-20 win over the Detroit Lions on Thanksgiving. Arguably, Bears quarterback Mitchell Trubisky played his best game of the season in the matchup. Trubisky was 29 for 38 for 338 yards with three touchdowns and one interception.
Trubisky and the rest of the offense will face a bigger challenge this week: a Cowboys' defense ranked eighth in the NFL in total yardage allowed, giving up an average of only 321.6 yards a game.
The Bears defense, meanwhile, will have to find a way to stop a Cowboys offense led by quarterback Dak Prescott and ranked 1st in the NFL in total yardage, averaging 432.8 yards a game.
---
Former Bears offensive lineman and WTTW News football analyst James "Big Cat" Williams gives us three key takes on what the Bears need to do to beat the Cowboys. 
Big Cat Take #1:
Defensively, the Bears must correct the miscommunication issues both in the secondary and personnel groupings. 
Big Cat Take #2: 
Slow down the Cowboys ground game and force quarterback Dak Prescott to try and beat them through the passing game. 
Big Cat Take #3: 
Offensively, they will need to continue to build on the things that Trubisky has done better in the last two wins: bootlegs and rollouts allowing him to throw on the move. 
Bold Prediction: Bears 23-21
---
Related stories:
Trubisky's 3rd TD Pass Lifts Bears to 24-20 Win Over Lions
Bears vs. Lions Preview: Thanksgiving Day Matchup for Divisional Rivals
Gurley, Brown Help Rams Ground Out 17-7 Win Over Bears
Bridgewater Throws for 2 TDs, Surging Saints Top Bears 36-25
Josh Jacobs Rallies Raiders Past Bears 24-21
---