The Terrain Biennial is an art festival unlike any other. Art installations occupy hundreds of front lawns, challenging artists to get out of their comfort zone and foster community conversations around art in nontraditional spaces.
It's a concept originally created by late Chicago artist Sabina Ott.
"She was really excited about the idea that passersby … could come across art and see it – and experience it outside of the museum [or] art gallery and see it in an everyday space," said Tom Burtonwood, co-organizer of the Terrain Biennial.
The art nonprofit Terrain was created by Ott in 2011, when she featured exhibits on her own front lawn. By 2013, she decided she wanted to occupy more than just her front lawn and invited other artists to share their work on the lawns of their peers, creating the Terrain Biennial.
More than 200 front lawn exhibits across the world are honoring Ott, including many near her Oak Park home.
Lawn installations inspired by Ott can be found across 100 lawns in Chicago, and 100 or so more across the country. Members of Terrain say the installations are a testament to Ott's long-lasting influence on the art community nationwide.
"One of the things Sabina did is she actually wanted to put people in kind of uncomfortable and different spaces, so you had to stretch the practice of art," said Monica Chadha, a Terrain board member.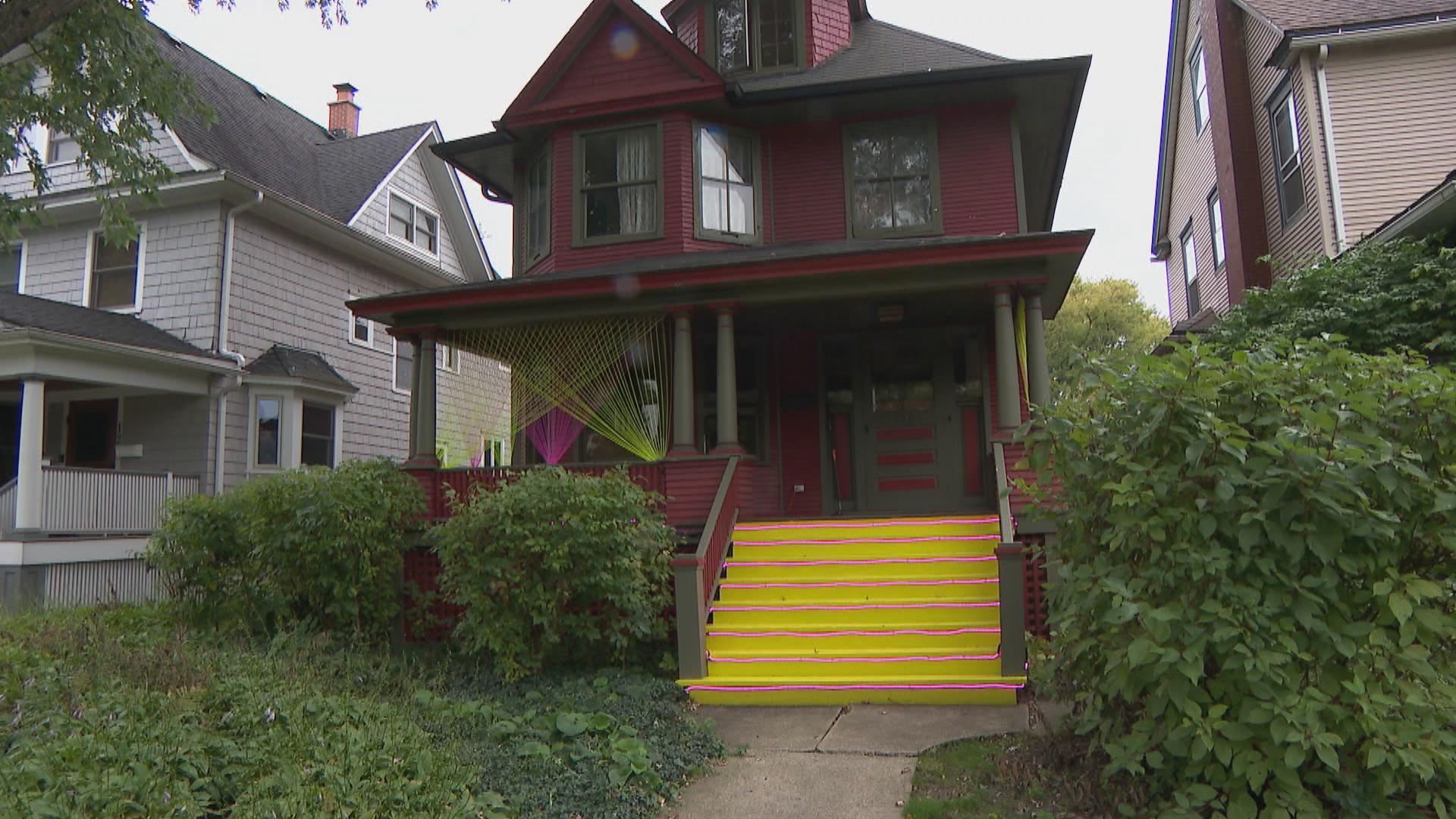 An interactive map highlights all of the exhibits inspired by Ott, with information about the artists who created them, like Rosalynn Gingerich, who created the pink squish, and Claire Ashley, who created Mr. K. You can also find out more about Elizabeth Burke-Dain, who created "Carnivals, Cotton Candy, and You."
"The fact that I was able to go outside the box with my artistic practice was really something that Sabina wanted to honor and one of the reasons why she did this for people," Burke-Dain said. "As an artist, you get stuck in your studio, and you get into a routine. With Terrain, you've got to really go and stretch yourself, and it really did that for me."
As Terrain honors Ott's mission, the groups says it will continue to help launch the careers of emerging artists and promote art dialogue in nontraditional spaces.
Follow Angel Idowu on Twitter: @angelidowu3
Angel Idowu is the JCS Fund of the DuPage Foundation Arts Correspondent.
---
More from Angel Idowu:
Cathy Marston's Adaptation of 'Jane Eyre' Heads to the Joffrey Ballet
Native American Jewelry Tells 'Stunning Stories' of Indigenous People
Free Art Collections at CPS Based on Unique 'Art Subscription' Model
---