Nearly two dozen Chicago Public Schools have received free art collections since the beginning of the school year, thanks to a nonprofit organization dedicated to art in education. 
The Chicago-based IPaintMyMind wants to make sure art is accessible to all students. So it created an "art subscription" program with the help of local artists and corporate partners.
"The shared walls program is what we call it where we lease art to clients, then use those funds to put galleries in schools," said Evan La Ruffa, founder and executive director of IPaintMyMind. "We've been in every ward in the city. Over 70 community art exhibitions throughout Chicago and that's been in five years."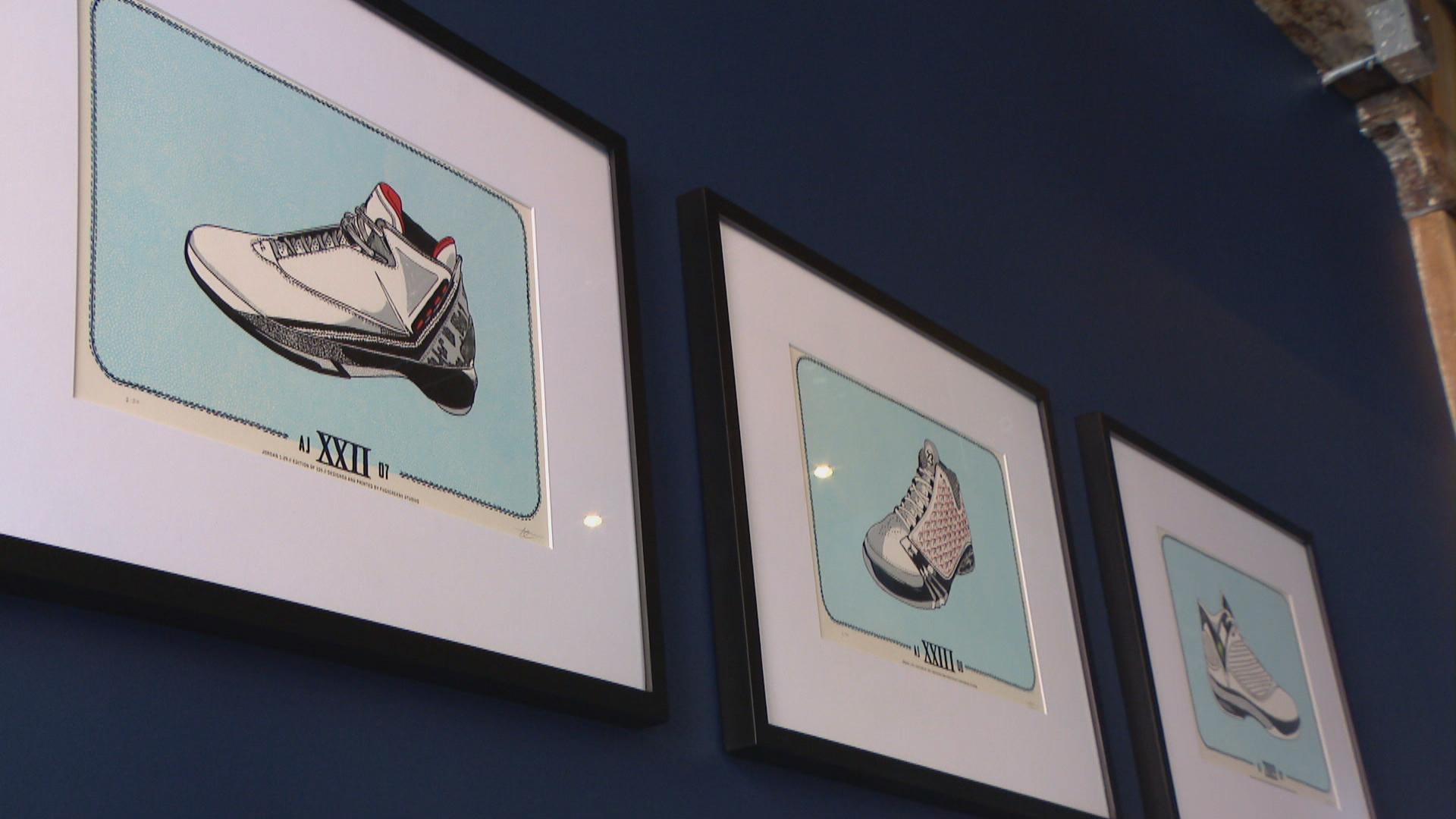 The nonprofit purchases collections from local artists to lease to those clients or hang in schools. They've developed a large collection that currently totals 1,300 prints. One of those collections hang in Fulton Galley, a food hall in the West Loop.
Together, the food hall and the nonprofit curated the walls with sneakers by local artist All Star Press. About 80% of the artist are local, including visual artist Grae Galindo Rosa. Rosa's latest collection for the nonprofit can be seen hanging in the halls of Northwest Middle School. It's a Chicago version of the Mexican game, Lotería.
Like the nonprofit, Rosa also wants to make all types of art accessible to students.
"Knowing that the youth can see my art in their school and then also feel a tie to it … I feel like it makes sense to me. That is really important," Rosa said.
"Having the artwork here, I'll be able to bring my students down to see it in their school instead of going to a gallery," said Roxanne Piersanti, an art teacher at Northwest Middle School. "We'll create art based on the work they've seen here. Use this as inspiration to paint their piece."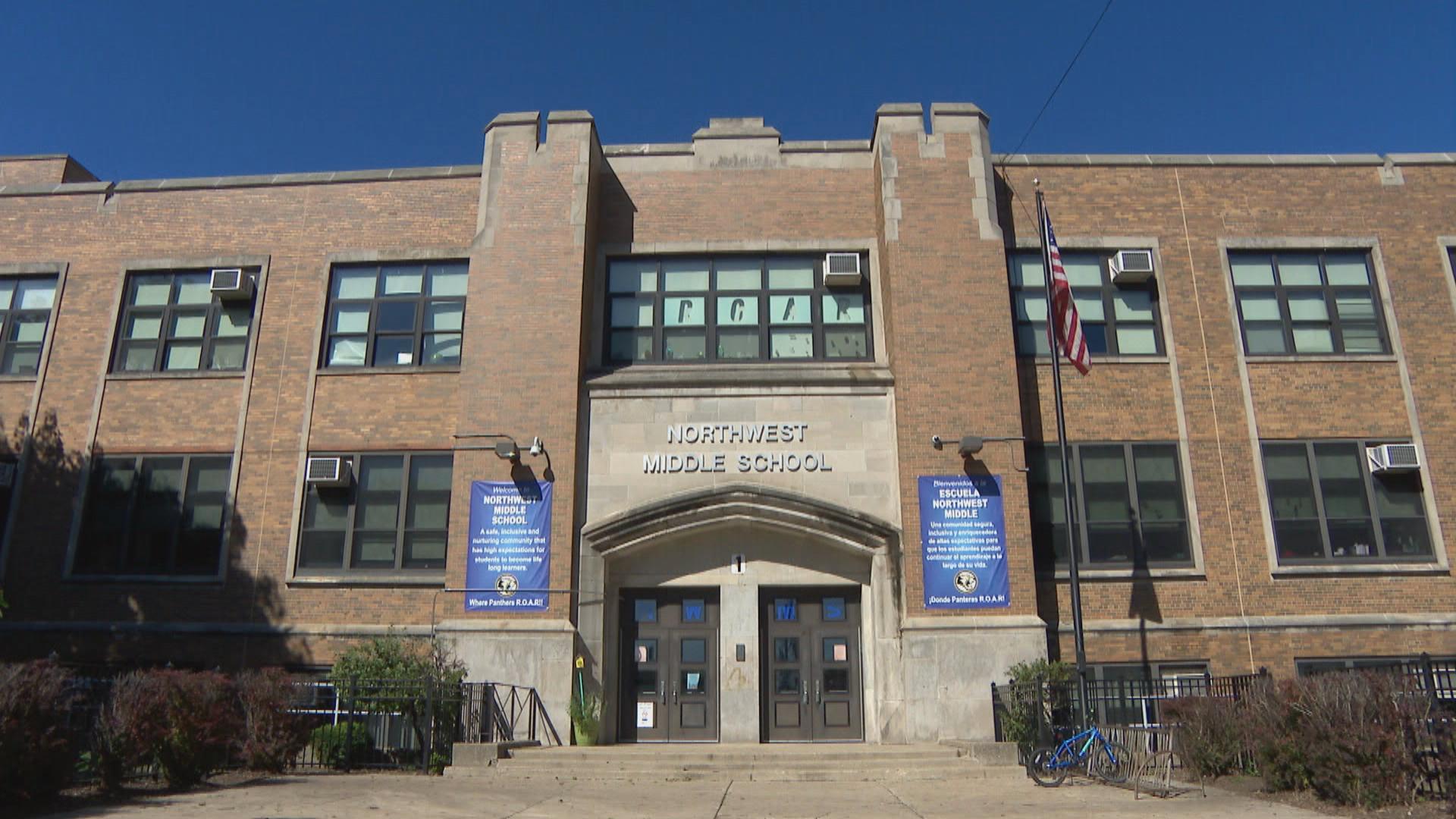 Teachers say they're grateful for these collections because they want to remind their students that forming opinions about art is an opportunity they deserve.  
"It brings dignity to our school," said Margaret Burne, principal of Northwest Middle School. "Our kids are seen and they feel important because this is here and it's about them."
With a goal of providing free collections to schools for at least four years, the nonprofit says it's eager to partner with people who want to be a part of its "get art, give art" concept.
"Bringing these art galleries to every CPS school over the next couple of years is something we'd love to see," La Ruffa said.
"And making sure our art collection reflects the communities we serve. For us it's really important that the dialogue around curation is something that happens with the partner or the client. That the art isn't an imposition, but really fits into the fabric of the community in some way."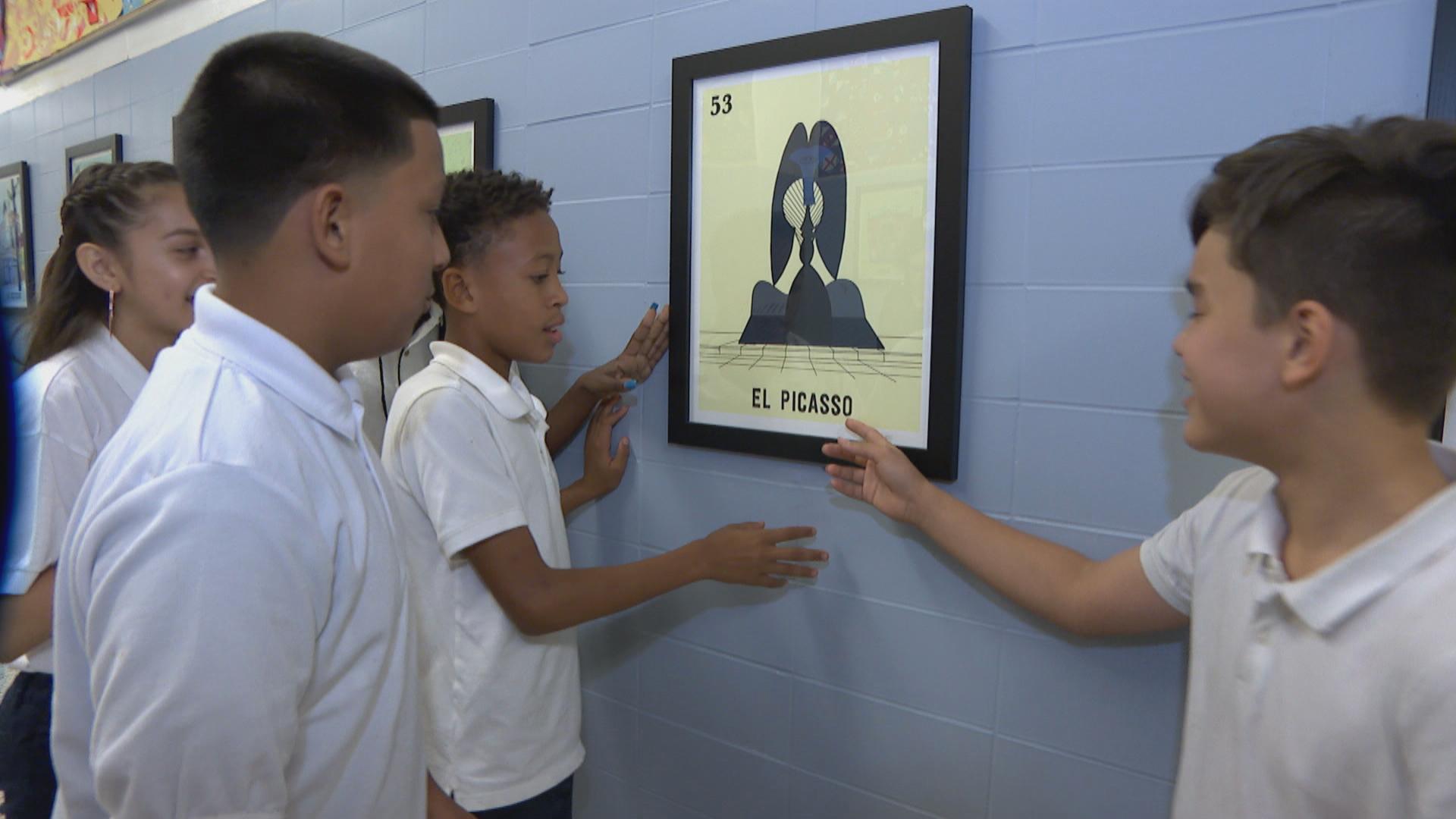 ---
More on this story
The schools also receive an art curriculum to go along with the collection, as well as a workshop with the artist of the collection held at the end of the school year.
Follow Angel Idowu on Twitter: @angelidowu3
Angel Idowu is the JCS Fund of the DuPage Foundation Arts Correspondent.
---
More from Angel Idowu:
Mobile Museum Stops in Chicago to Preserve Family Histories
A Shipping Container Gets New Life as Lawndale Pop-Up Spot
'The Founders' Art Project Connects Communities Along CTA Green Line
---