Video: A conversation with Emmanuel Pratt on "Chicago Tonight."
---
An urban designer from Chicago and one of the city's longtime illustrators are among the 2019 MacArthur fellows and recipients of the prestigious "genius grant." 
The grants are administered every year to "talented individuals who have shown extraordinary originality and dedication in their creative pursuits and a marked capacity for self-direction," according to the MacArthur Foundation website.
Recipient Emmanuel Pratt is the executive director of the Sweet Water Foundation, which operates a working farm and community incubator in Chicago's Washington Park and Englewood neighborhoods. 
The nonprofit works to transform abandoned buildings and empty lots into spaces for educational and mentorship programs and community gatherings.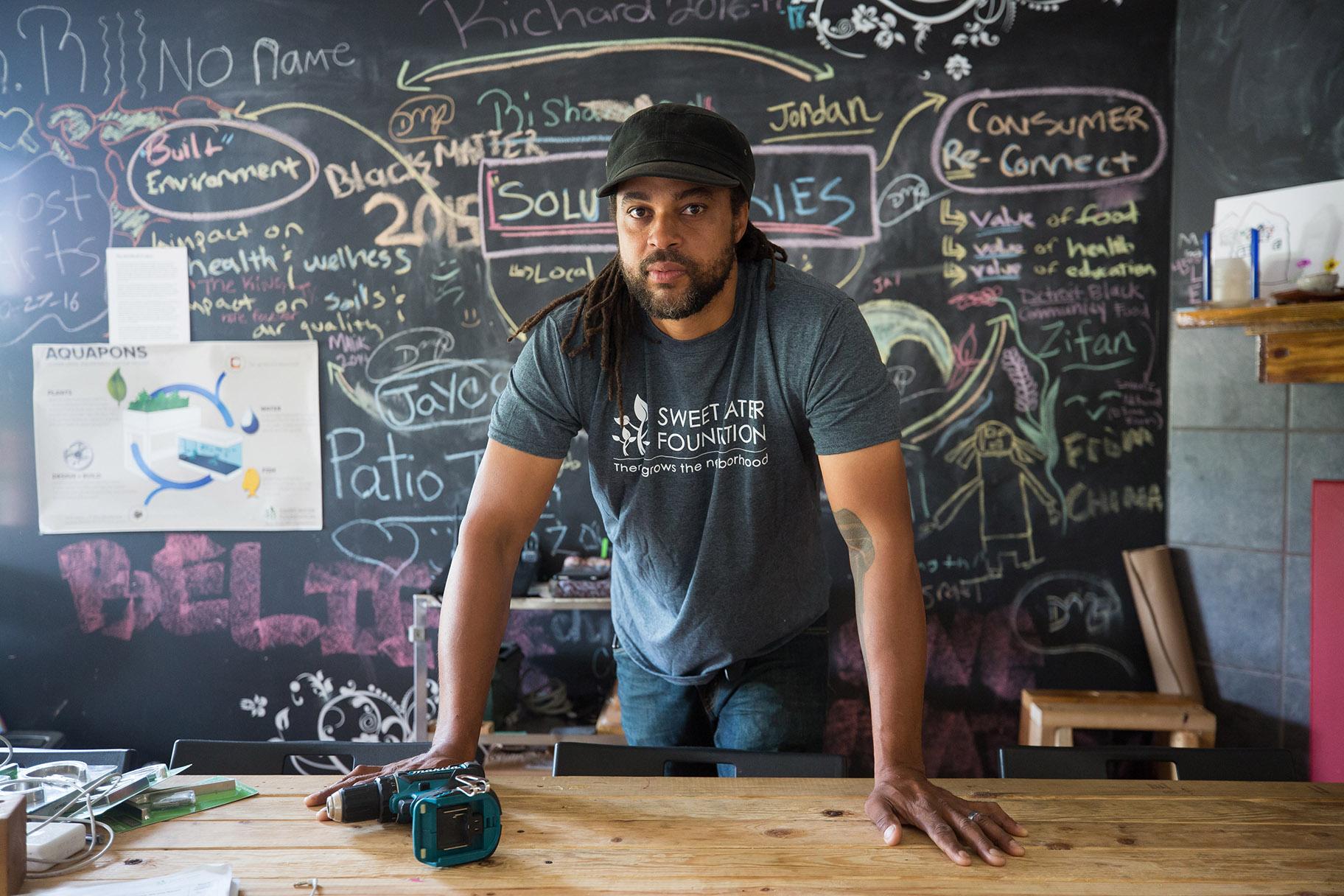 Emmanuel Pratt (Credit: John D. & Catherine T. MacArthur Foundation)
"Sweet Water Foundation originally started off in the areas of education and experiential education, outreach particularly focusing on youth in schools, but the relationships led to doing more indoor/outdoor experiential education, so gardening, farming, in neighborhoods that are otherwise historically blighted or, you know, 'blighted,'" Pratt said in an interview with WTTW News last week. 
A wooden structure built by Sweet Water is currently on display in the 2019 Chicago Architecture Biennial, which opened last week at the Chicago Cultural Center. 
The piece resembles a traditional Chicago worker's cottage, which Pratt hopes will spark conversations about resident-driven development on the South Side and elsewhere. 
"When you introduce a new form into the space you can't just rush into the development of what it is," he said. "You create a space that becomes an installation, that engages people to a conversation, that then creates the right dialogue, ties it to an existing program in the area and it allows for feedback," Pratt said.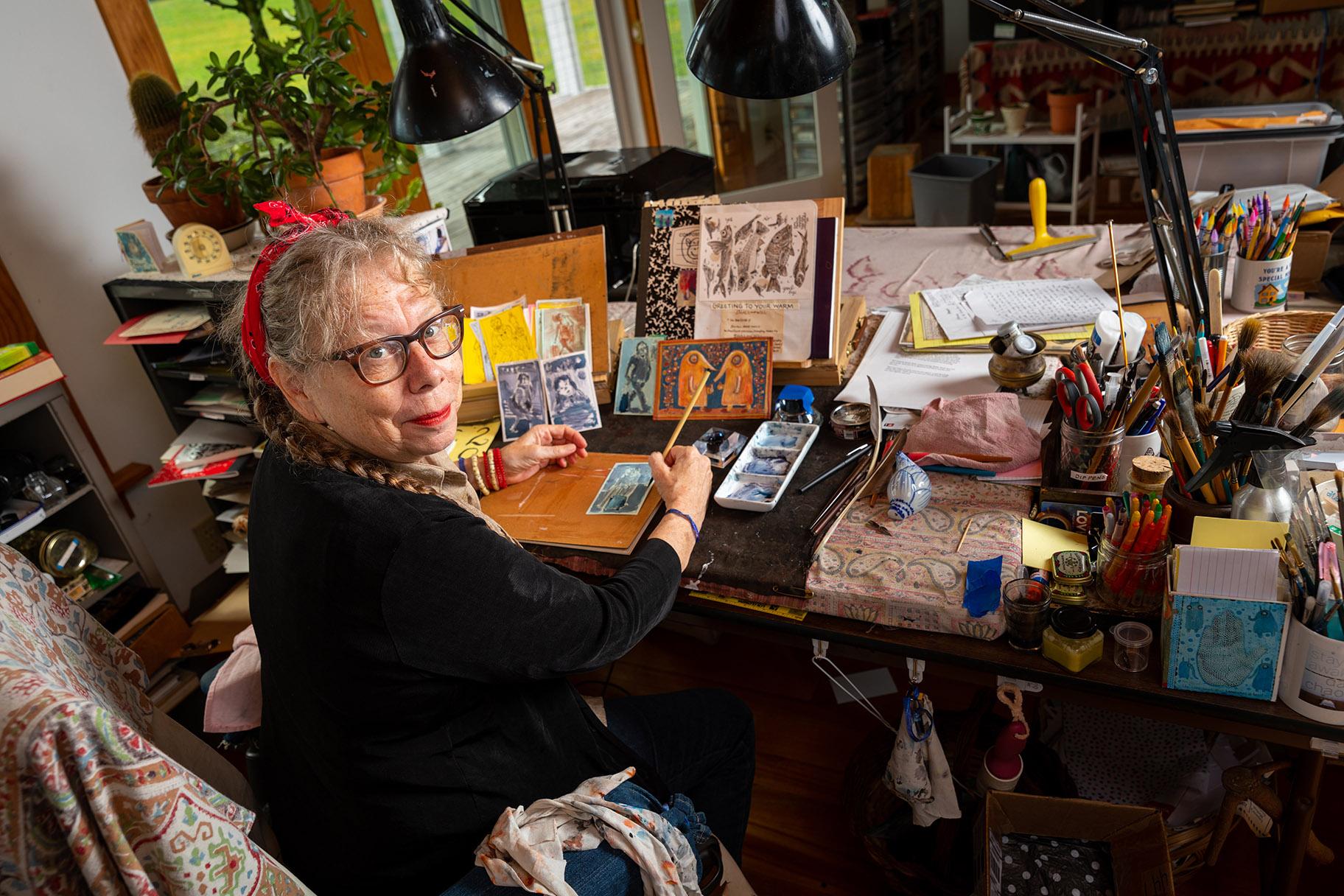 Lynda Barry (Credit: John D. & Catherine T. MacArthur Foundation)
The other recipient with deep Chicago roots is graphic novelist and cartoonist Lynda Barry, who previously lived in Chicago and Evanston. She now resides in Madison, Wisconsin.
Her work includes the long-running comic strip "Ernie Pook's Comeek" which appeared in the Chicago Reader and other alt-weekly newspapers, as well as several graphic novels, including 1988's "The Good Times Are Killing Me" and 2002's "One! Hundred! Demons!" 
This year's 26 MacArthur fellows will each receive $625,000 over the next five years, with no strings attached.
Follow Quinn Myers on Twitter: @rquinnmyers
Note: This story was first published Sept. 25, 2019. It has been updated to include our "Chicago Tonight" conversation with Emmanuel Pratt.
---
Related stories:
2019 Chicago Architecture Biennial Returns With a Critical Eye
U. of I. Professor Wins 'Genius Grant' for Civil Justice Research
MacArthur 'Genius Grants' Awarded to Three Chicagoans
---