Cindy Mancilla may have found her calling with candy and gum. She's even made her own. But she didn't always know so much about this sweet industry.
"I didn't even know how much science went into it," she says.
Mancilla has learned a lot during a summer internship that comes with a pretty sweet title.
"I am a world's sweetest intern," she says. "I definitely love that title, I've never had such a fun title."
Mancilla spent her summer working at the headquarters of candy magnate Mars Wrigley on Goose Island. And though the company hires hundreds of interns across its various departments, this internship takes the cake.
"I did get a year's worth of candy, which was awesome. My first day I came in, it was all laid out on my desk," she said.
But this gig isn't all goodies and gumdrops.
Mancilla is a graduate of the University of Illinois at Chicago, originally from Shorewood, Illinois. She's assigned to the global corporate affairs office where she's learned about how the company develops products and collaborates with nonprofits.
She's also had the chance to take over the Mars Wrigley Instagram page, where she waged a bubble gum blowing contest with interns across the company.
"Our family and our friends got really, really competitive, so it's still ongoing, we're still posting," she said. "But it was a really fun experience to be able to take part in the social media aspect and try to come up with new ideas to share our brand."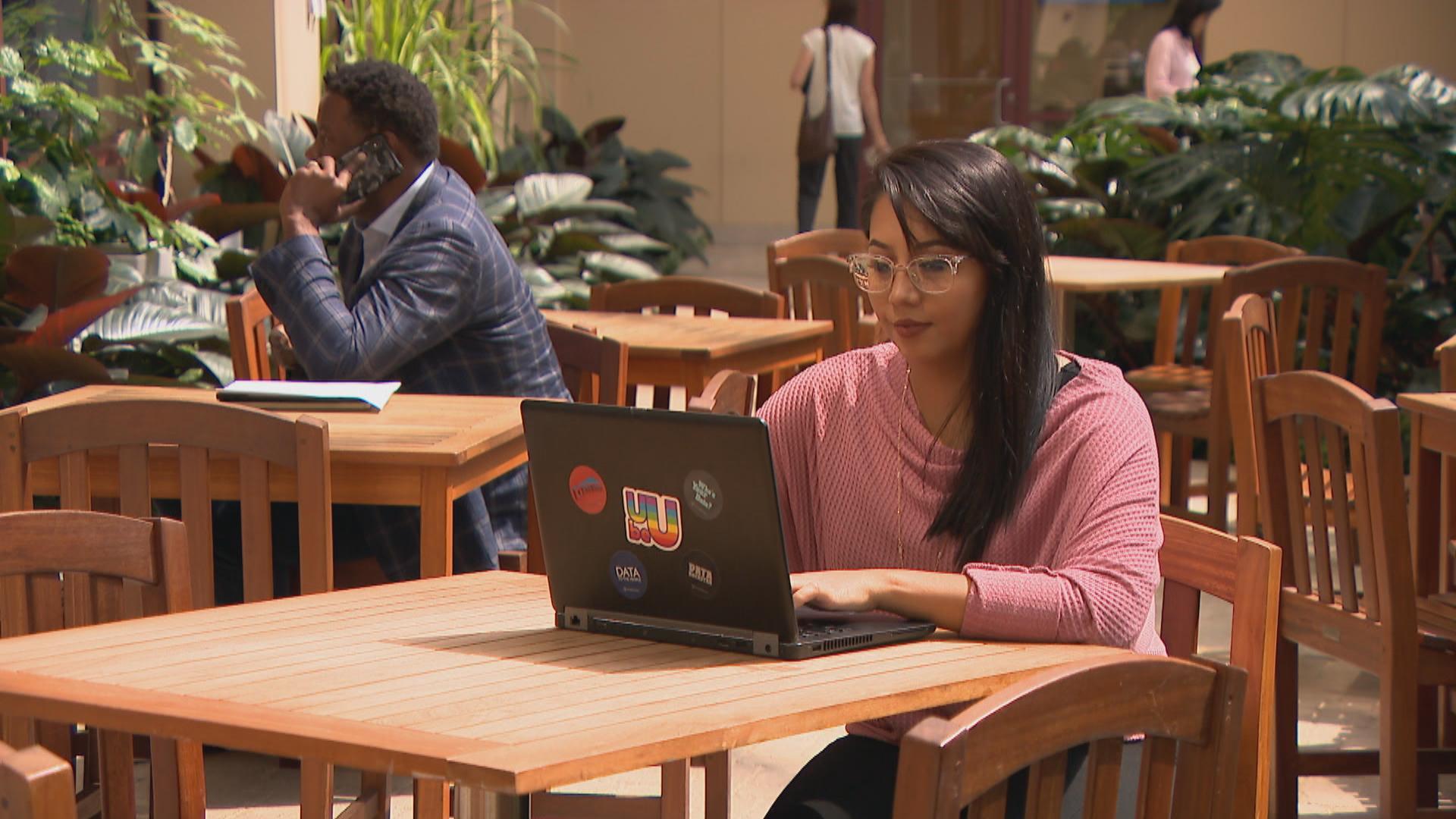 Getting this job wasn't easy as pie: over 850 people applied for it.
"We had a whole committee just dedicated to how we were going to go through all the applicants that came through," said Michelle Green, a senior manager of communications at Mars Wrigley. "What stood out most was she was truly passionate and really earnest about her experience volunteering in the past. But most importantly, her desire to parlay that into the future."
Green says Mancilla was perfect to be the world's sweetest intern, because the job requires more than your typical internship.
Her big assignment this summer? Coordinating with community organizations to build a strawberry garden in Garfield Park.
"Garfield Park is actually an underserved community when it comes to fresh fruit and fresh and vegetables," Mancilla said. "The strawberries that are going to be grown three are going to their community market. It's also just a beautiful space for the community to gather together.
"This internship was really tailored on giving back to Chicago communities, which I thought was amazing," Mancilla said. "So I felt like this was just the perfect fit."
Follow Brandis Friedman on Twitter @BrandisFriedman
---
Related stories:
Eat Candy This Summer as an Intern at Mars Wrigley
Like 'Biting into a Band-Aid': Malort Returns to Chicago
---