There was more fallout Wednesday from the release of a long-anticipated report on sexual harassment in the Illinois House under Democratic House Speaker Michael Madigan.
Gov. J.B. Pritzker expressed a lot of frustration over the contents of the 200-page report produced by former state Inspector General Maggie Hickey. Released Tuesday, the report outlines a pervasive culture of fear, harassment and bullying – especially towards women – in Madigan's House Democratic Caucus.
But the report laid much of the blame on Madigan's former top government and political enforcer, Tim Mapes, who was fired last year. Pritzker on Wednesday refused multiple times to single out Madigan himself.
"The culture of sexual harassment exists in Springfield on both sides of the aisle," Pritzker said. "I am counting on the speaker and the Senate president and the minority leader of the House and the minority leader of the Senate to carry out functions that will safeguard women, anybody that could be sexually harassed or attacked."
Pritzker was asked again if Madigan had dropped the ball, presiding over a workplace culture where abuse was rampant.
"I think it's clear on both sides of the aisle. I think everybody in Springfield, we've let this culture go on too long," he said.
Madigan released the report Tuesday with a press release saying he was sorry he didn't do more to combat the culture described in the report, and that significant changes have and will continue to be made.
While the governor refused to call out Madigan, he did have choice words for Mapes.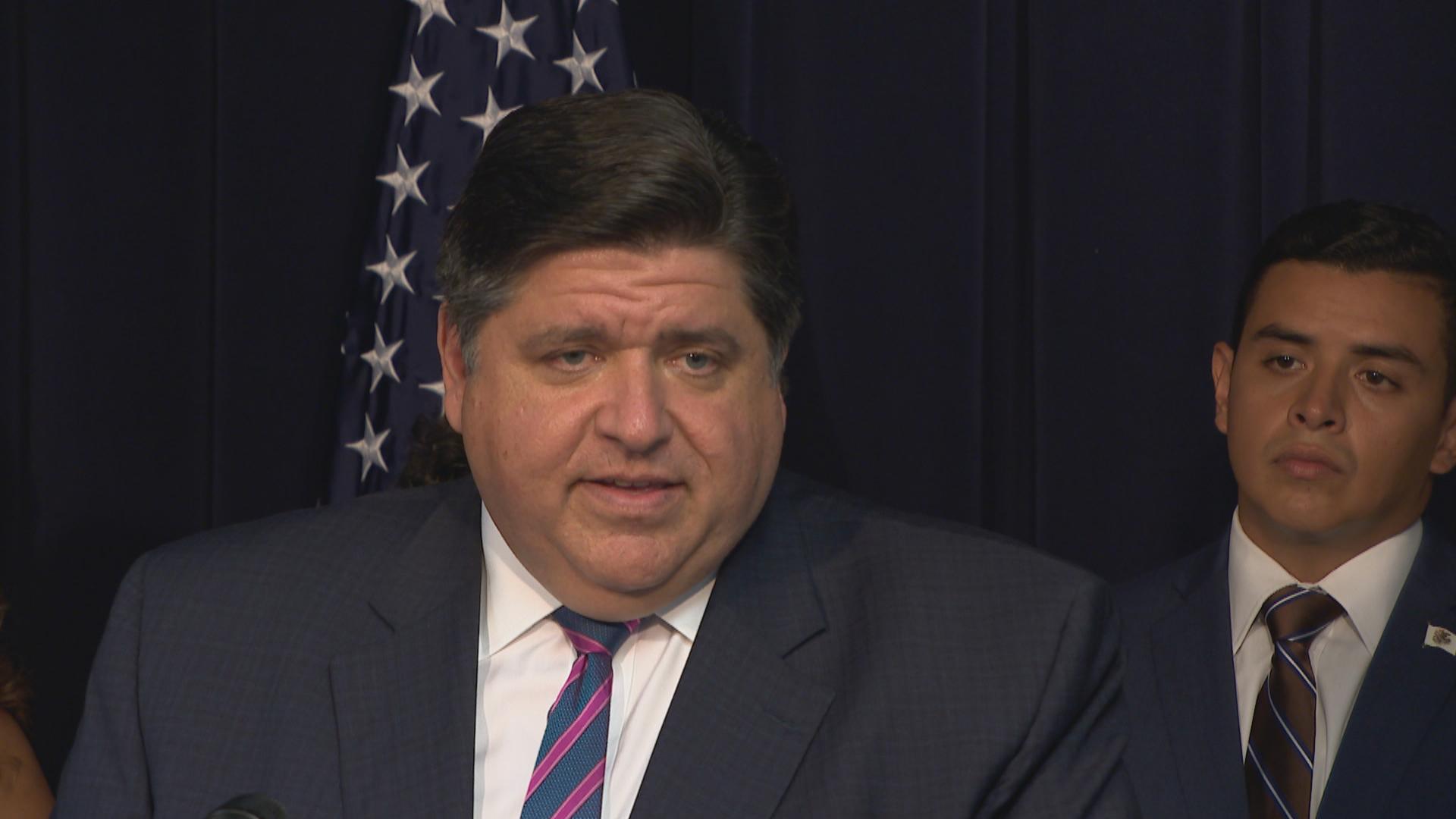 "The culture of sexual harassment exists in Springfield on both sides of the aisle," Gov. J.B. Pritzker said Wednesday, Aug. 21, 2019, a day after a report on workplace culture in the Illinois House was released. (WTTW News)
"What came through that report was a special kind of harassment and intimidation from Tim Mapes," Pritzker said. "You can't put people in positions of power who hold those kinds of views."
Mapes offered a tepid apology in a statement Tuesday, but added: "It is my position that the recent criticisms made against me do not truly appreciate the size and responsibility of my position."
Not everyone who has worked in the Democratic caucus agrees that the buck stopped with Mapes. Madigan hired and kept Mapes in multiple powerful positions for decades. State Rep. Kelly Cassidy (D-Chicago), who has been harsh on both Mapes and Madigan, says the speaker can't evade responsibility.
"He certainly has that responsibility, there's no question," Cassidy said. "It didn't begin or end with Mr. Mapes. He's not the only person in the building that behaved inappropriately. We have to be vigilant about this, and most importantly have to be sure we don't allow the entrenchment complacency to never again allow this to, not only not exist, but flourish."
Beyond sexual harassment, the report describes a culture of fear and intimidation in which government workers are afraid for their jobs and reminded that they are "dispensable" if they don't fall in line.
Cassidy said even workers who refused to volunteer for political campaign work faced retaliation.
"I've heard from staff who were told directly that they didn't get promoted because they didn't volunteer enough, so that's something that we really do have to watch," Cassidy said.
Trouble for Madigan and the party began 1 ½ years ago when political worker Alaina Hampton came forward with accusations of sexual harassment by former high-ranking political aide Kevin Quinn.
On Wednesday, Hampton said she was happy the report was released to the public, but wonders how committed Madigan is to reform. Quinn was reported to have received tens of thousands of dollars in checks from Madigan allies after he was fired; those checks are now the subject of federal scrutiny. Mapes and another political worker who was suspended over harassment, Shaw Decremer, are both said to still be involved in Madigan's political operation.
"Just because they're getting fired doesn't mean they're not still being taking care of, and it's obvious that close allies of the speaker believe it's important to take care of these men," Hampton said. "I think it just goes to show that they're not taking a lot of this reporting and information very seriously."
Hampton is in the middle of a federal workplace sexual harassment case against Madigan's political operation. The speaker announced new sexual harassment protocols and was said to have commissioned an independent investigator to report on sexual harassment complaints within his political operation. Hampton says all of these moves reek more of damage control than a sincere commitment to a healthy work environment.
"All of this is only happening because sexual harassment allegations became public last year, and if those allegations never became public, none of these changes would have ever been made," Hampton said.
Follow Paris Schutz on Twitter: @paschutz
---
Related stories:
Report Outlines Culture of Fear, Harassment on Speaker Madigan's Watch
New Report Highlights Harassment in Illinois Politics
New Anti-Harassment Panel Addresses Barriers for Women in Politics
---