At 35 percent, Illinois ranks sixth in the nation when it comes to the percentage of state legislators who are women. (Arizona is in the top spot, with 40 percent.) That's according to the Center for American Women and Politics at Rutgers University's Eagleton Institute of Politics.
Nationwide, there are 1,876 women serving as state legislators – just over a quarter of the 7,383 overall, according to CAWP.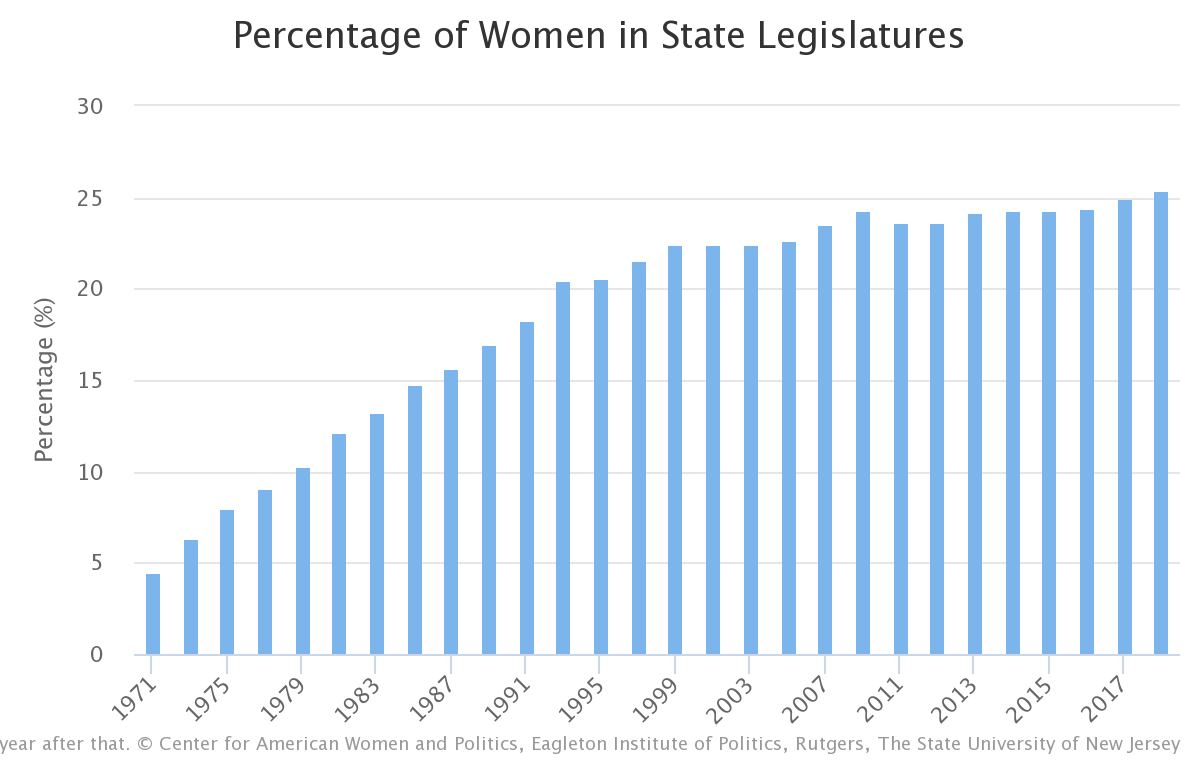 "To me, that was like, 'Wow, we're ranked sixth? That's pretty great,'" said Illinois Comptroller Susana Mendoza. "But at the same time, I would say we are, in large part, ranked sixth because it happened organically, not because it's been intentional."
Figuring out how to intentionally get more women to run for office in Illinois is the focus of the new, nonpartisan Anti-Harassment, Equality and Access Panel founded by Mendoza, state Sen. Melinda Bush and state Rep. Carol Ammons. Together, the group aims to help eliminate harassment in the workplace, including within government.
To do that, the panel is hosting listening sessions across the state for women who have worked on any party's political campaign in Illinois. Panel members hope to offer a safe space for participants to discuss their experiences, and notes from the sessions will be used to create a list of recommendations for all parties to follow. The recommendations are set to be released in mid-August.
"So the work of this panel is going to be forward-facing," said Mendoza.
So far, three sessions have been held, including this past Sunday in Chicago and Rockford.
"It was a great cross-section," said lawyer Tina Tchen, who is serving as legal counsel for the panel. "I think we had women who had been active in a political campaign, some women who had not but participated in some way in the political process, some people who had worked for various elected officials – both Republican and Democrats, city and suburb."
Tchen, a partner with Buckley Sandler LLP and co-founder of the Time's Up Legal Defense Fund, says another problem in addressing workplace harassment is the law.
"There's a whole range of behaviors that is not covered by the law, and it really has to be about what kind of culture you want to have in your workplace," Tchen said. "And I think that holds for campaigns – what kind of culture do the candidates want to say he or she is promoting for the people who are working for them and volunteering?"
Mendoza and Tchen joins us to discuss the panel and harassment in political workplaces.

Upcoming sessions
Three more listening sessions are coming up, on July 15, July 23 and July 26. For more information, visit the panel's website.
---
Related stories:
Report: Changes Needed to Combat Sexual Harassment in Academic Sciences
New CPS Office to Investigate, Prevent Sexual Harassment Among Students
Former Madigan Operative Accused of Sexual Harassment Speaks Out
---