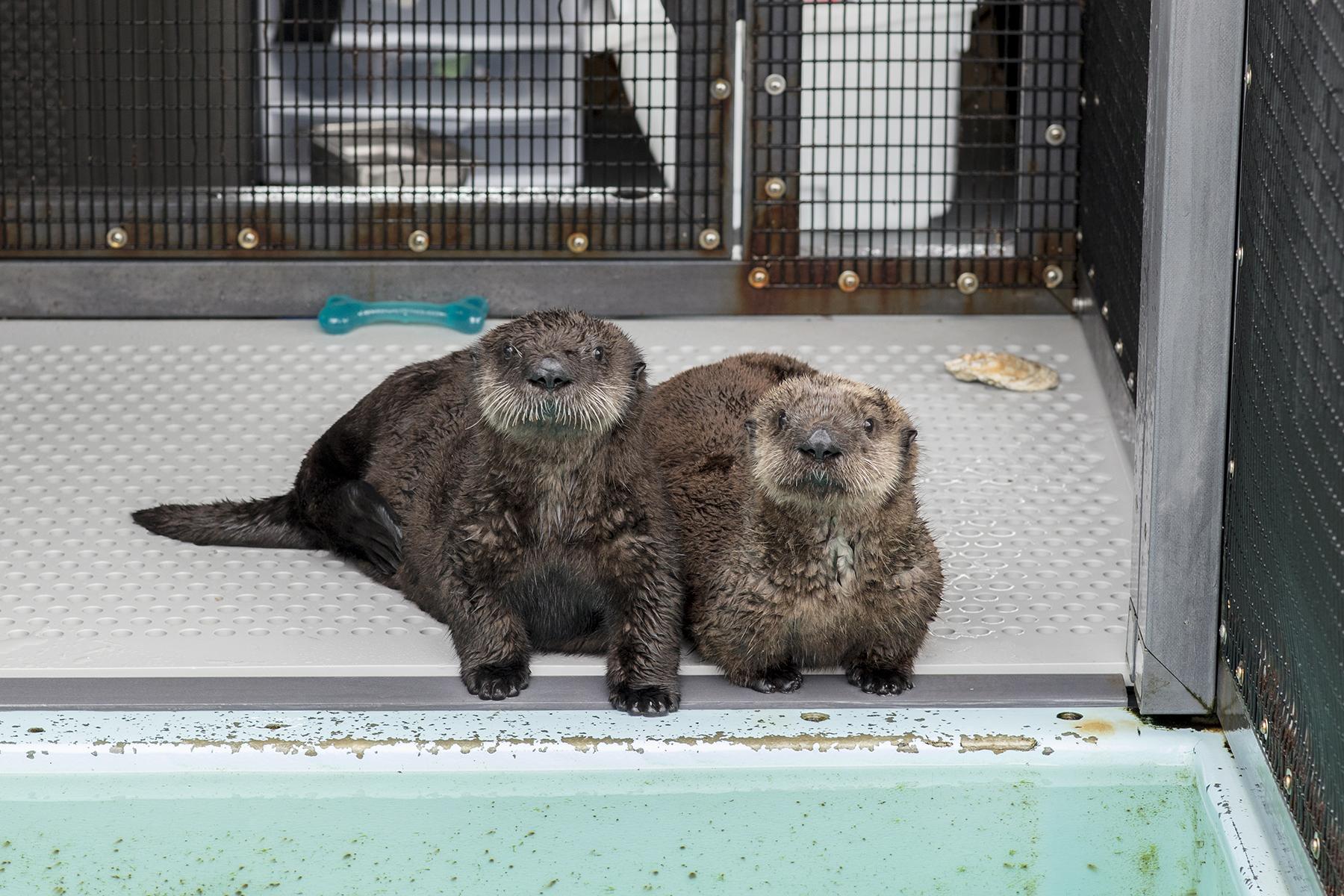 Two sea otter pups arrived at Shedd Aquarium on July 8, 2019, after being rescued in California. (Brenna Hernandez / Shedd Aquarium)
Two sea otter pups rescued recently off the coast of California have a new home in Chicago.
The pair of male pups, which are temporarily being referred to as Pups 870 and 872, arrived at Shedd Aquarium on Monday and are being monitored around the clock by the aquarium's animal care and veterinarian teams.
The otters were initially taken in by Monterey Bay Aquarium after they were discovered nearly two months ago. Pup 870 was found stranded on May 18 near Stillwater Cove in Carmel Bay, California. Although the pup was clinically healthy, rescue staff could not locate his mother and did not want to risk leaving the pup alone.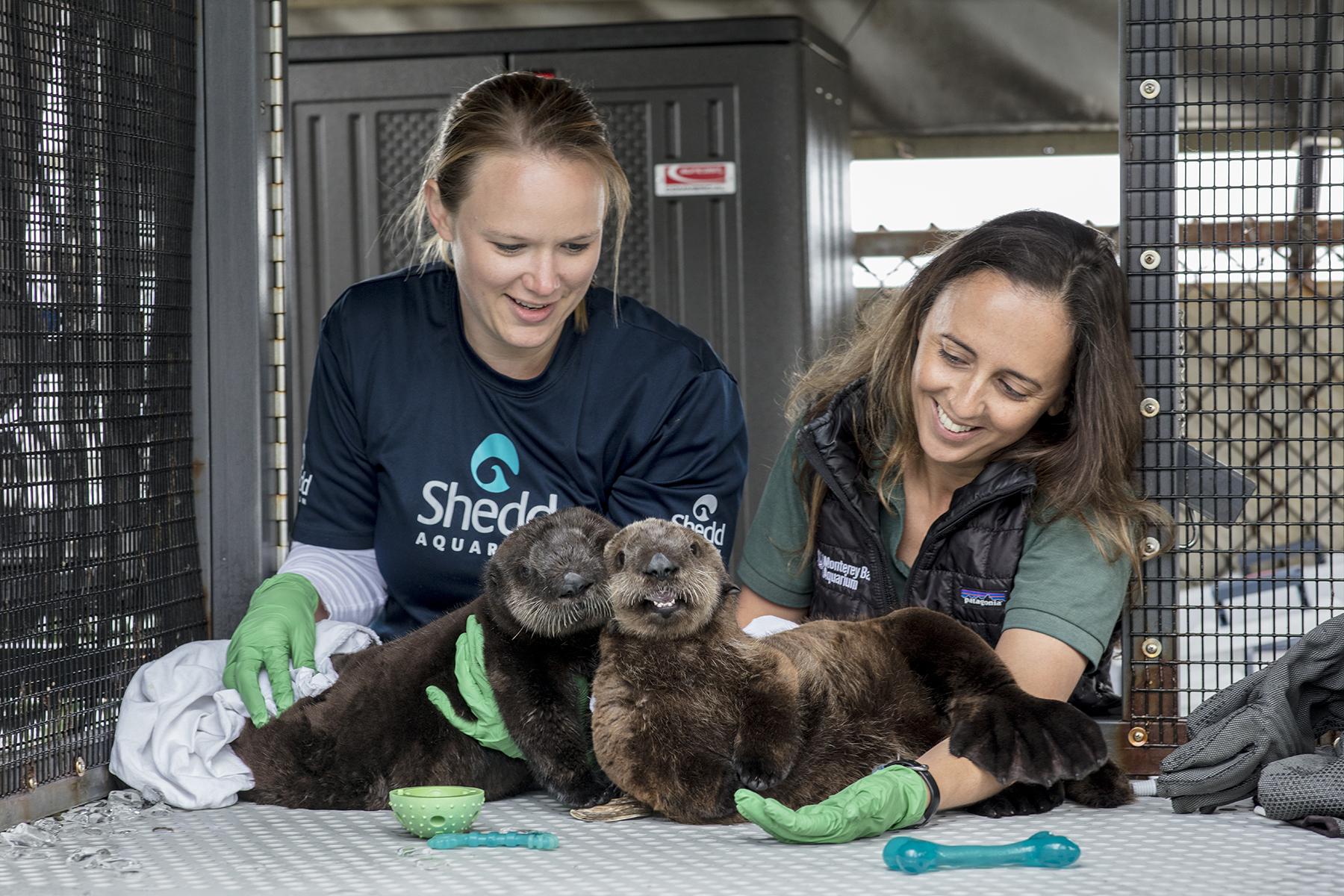 Shedd staff care for two sea otter pups that were rescued in May in California. (Brenna Hernandez / Shedd Aquarium)
Pup 872 was rescued on May 20 after being found in distress in high winds and heavy surf at Asilomar State Beach, also in California. The pup was shivering and hypothermic, and its coat was filled with sand, suggesting that it was tossed around in the surf.
The U.S. Fish and Wildlife Service deemed both otters as non-releasable, meaning they would struggle to survive if released into their natural habitat. Shedd then offered to take in both pups because Monterey Bay's sea otter surrogacy program is currently at capacity.
Both pups are now "thriving" behind the scenes at Shedd, according to the aquarium.
"While it's never good news to hear that an animal has been orphaned or in need of rescue, Shedd Aquarium stands ready to step in to assist – whether that's rehabilitating and releasing animals, [or] in this case, providing a safe home for those that need it," said Peggy Sloan, chief animal operations officer at Shedd Aquarium, in a statement.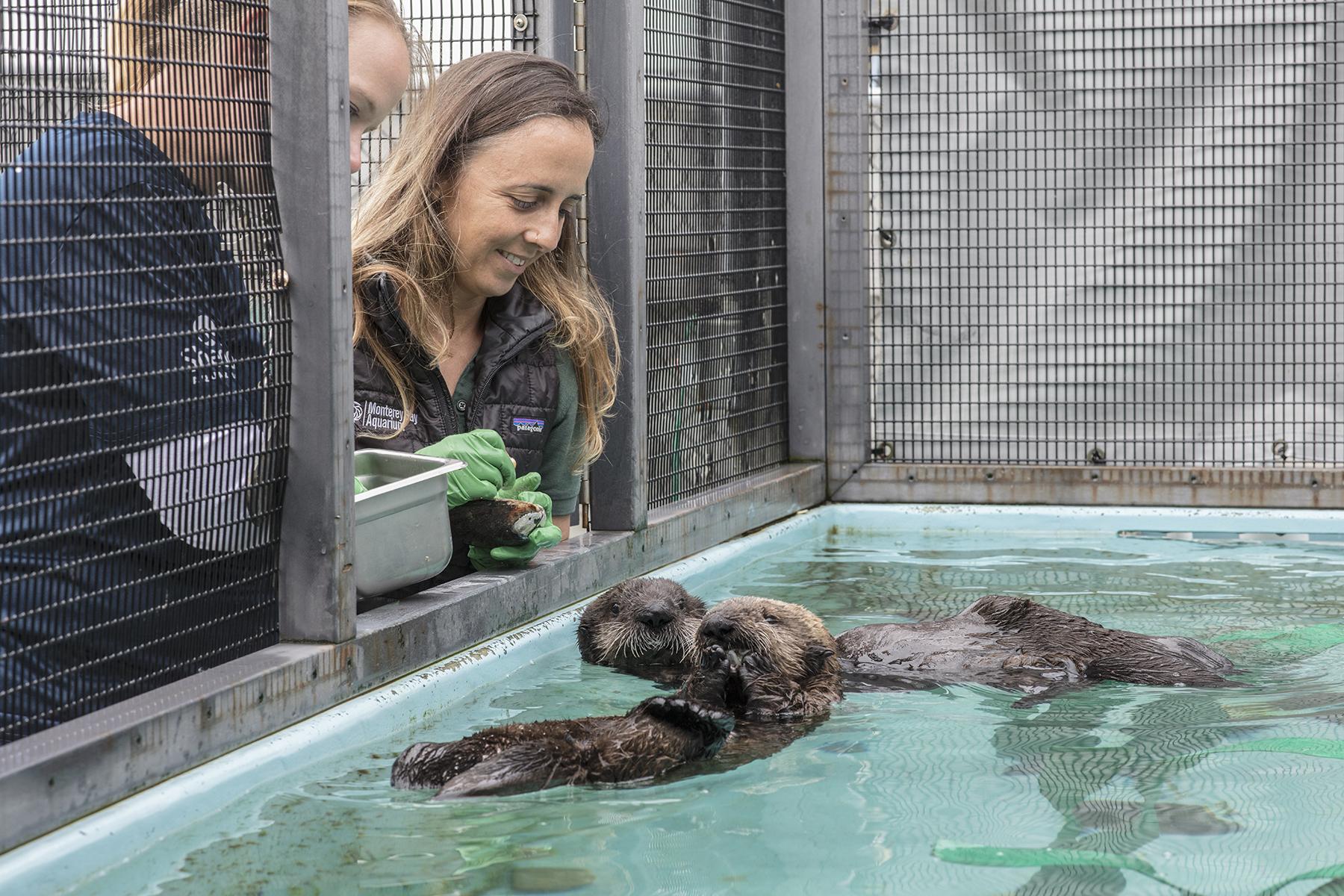 Shedd will continue to provide update on the development of two rescued sea otter pups. (Brenna Hernandez / Shedd Aquarium)
Shedd animal care specialists have been in California providing medical care to more than 55 sea lion pups rescued over the past few weeks, which experts say is the result of an abnormally large number of sick adult sea lions.
Shedd is one of just 11 institutions in North America that are currently hosting sea otters that have been deemed non-releasable. Caring for orphaned sea otter pups involves extensive care, including feeding and veterinary check-ups, along with grooming, playing and other care, according to Shedd.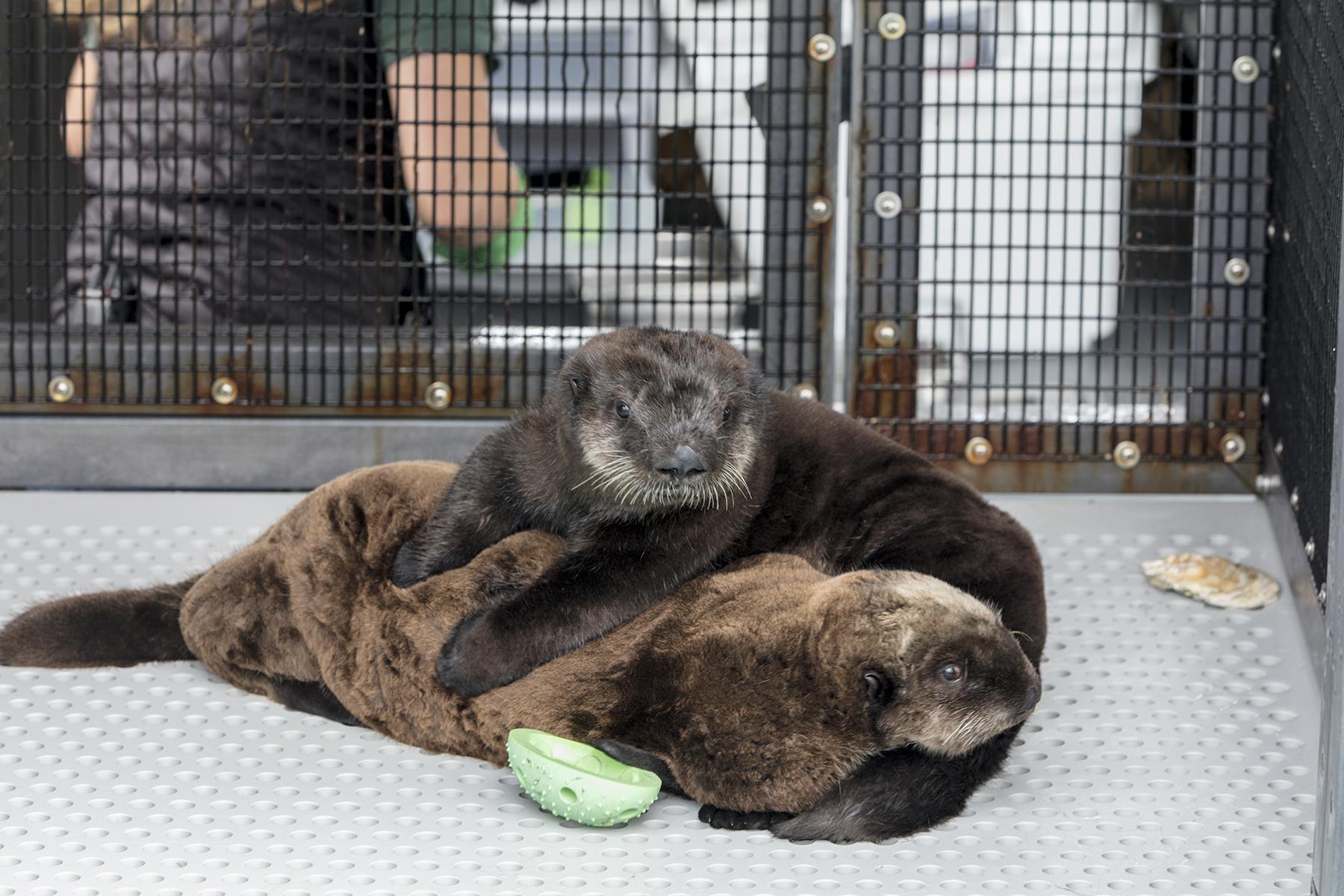 The newly arrived sea otter pups were deemed non-releasable by the U.S. Fish and Wildlife Service. (Brenna Hernandez / Shedd Aquarium)
"These two pups kept us busy from the moment we arrived," said Tracy Deakins, senior trainer at Shedd Aquarium who accompanied the otter pups on their trip to Chicago, in a statement. "It was an incredibly rewarding experience to see all that Monterey Bay does for sea otters and to bring these two pups to their new home here at Shedd."
Shedd and Monterey Bay have a history of working together to care for abandoned sea otter pups. Shedd brought in two pups – Luna in 2014 and Ellie in 2016 – both of which were rescued and initially placed at Monterey Bay.
Contact Alex Ruppenthal: @arupp | 773) 509-5623 | [email protected]
---
Related stories:
---