If you've ever marveled at archive footage of old Chicago in a WTTW documentary, chances are good it came from Walt Keevil's north suburban basement.
The retired CTA chief rail equipment engineer has spent long hours in his basement with a singular focus: preserving and digitizing the films his uncle Charles Keevil made of Chicago during its boom years in first half of the 20th century.
Walt Keevil says his uncle began making movies around 1915. "He wasn't a cinematographer, he was a photographer who took movies. He had a good eye for it but he was not a professional at it."
Charlie Keevil was an equipment engineer for Rapid Transit, a predecessor of the CTA. Walt Keevil says that when Charlie began making films, it was mostly films of his family, but his hobby took on a professional bent when he joined the South Shore Line in 1925. "He took his movie camera with him down to Michigan City, and he was taking pictures of various things, so they sort of said, 'Oh, you know how to take movies? So by default, he became the photographer of choice down there for the South Shore.'"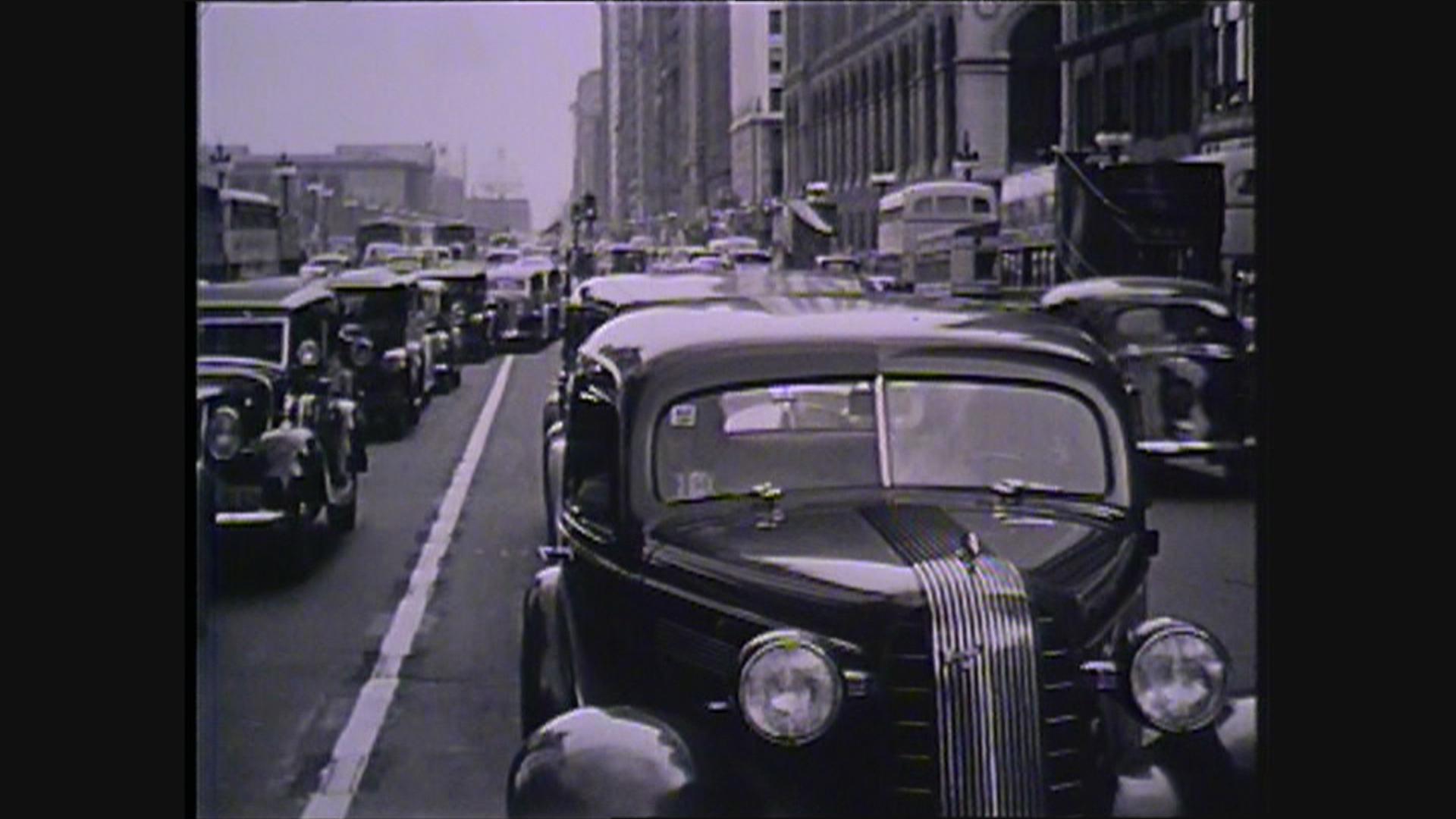 Charlie's skill was put to use making employee training films like one titled "Black Rail." "It was an instruction film on how to properly stop a streetcar under the worst rail conditions which was known as black rail which was when you had a light rain or condensation on the head of the rail that mixed with the grease and dirt and made it as slick as ice," Walt Keevil said. He also made tourist films for the South Shore Line promoting Chicago attractions.
Charlie Keevil retired from the CTA in 1965, about a decade before Walt started down a similar career path with the CTA. Walt says that while Charlie had a plan for preserving his films, it didn't work out, and when Charlie passed away in 1988, Walt took the collection over himself.
Since then, Walt Keevil has painstakingly preserved, and later digitized, his uncle's films. In the 1990s, WTTW asked viewers to send in home movies for the production "Remembering Chicago Again," and Walt Keevil sent in a clip of a home movie shot of young Walt and his brother hula-hooping (it was filmed not by his uncle, but his father, who was also a film hobbyist).
That clip marked the beginning of a new life for the Keevil films. Not long after, Walt Keevil struck an agreement with WTTW allowing us to use his uncle's films in documentary productions.
WTTW producer Eddie Griffin, who has included Keevil footage in a number of productions, says that the Keevil archive gives the shows a richness unmatched by other archive sources. "One of the reels that we have is from 1927, a shot of the Chicago Art Institute. Out in front you've got the lions, people passing by, and he just rolls on it for a little bit of time, so now if you want to talk about the art institute, you got it, if you want to talk about people, dress, period piece-looking stuff, you've got that. He brought a real filmmaker's eye to the way he shot b-roll. Who knows what he thought it would be used for, but just the way he preserved the city, no one else in Chicago can show what he shot."
And preserving and sharing that history is why Walt Keevil says he's determined to see his uncle's films live on. "It's an important part of history that will otherwise disappear. What they're showing is gone in most cases and to me it's important to be able to see what was there just to make sure that the history hasn't been lost," he said. "That's what I'm trying to do."
Video: Check out 1930s Chicago in this clip from Charlie Keevil's 1930s promotional film "Let's Go Places."
---
Note: This story was originally published July 11, 2019. It has been updated.
---
Related stories:
South Side Home Movie Project Aims to Fill in Historical Gaps
1898 Silent Film Represents Earliest Depiction of On-Screen Black Love
Taking a Look at Uptown 40 Years Ago
---