One in seven Americans will die in an intensive care unit, and countless more will be treated in an ICU without the capacity to make their own medical decisions.
Even if they have a living will or do-not-resuscitate order on file, directives aren't always effective. In many cases, loved ones trying to make decisions on patients' behalf aren't, either.
The new book "Speaking for the Dying: Life-and-Death Decisions in Intensive Care" is based on observations of hundreds of ICU cases over two years. Author Susan Shapiro, a sociologist and research professor at the American Bar Foundation, recounts cases that help illustrate some of the key issues facing patients, their caregivers and their decision-makers. Shapiro found that many people are unprepared for a potential ICU stay. Among her recommendations: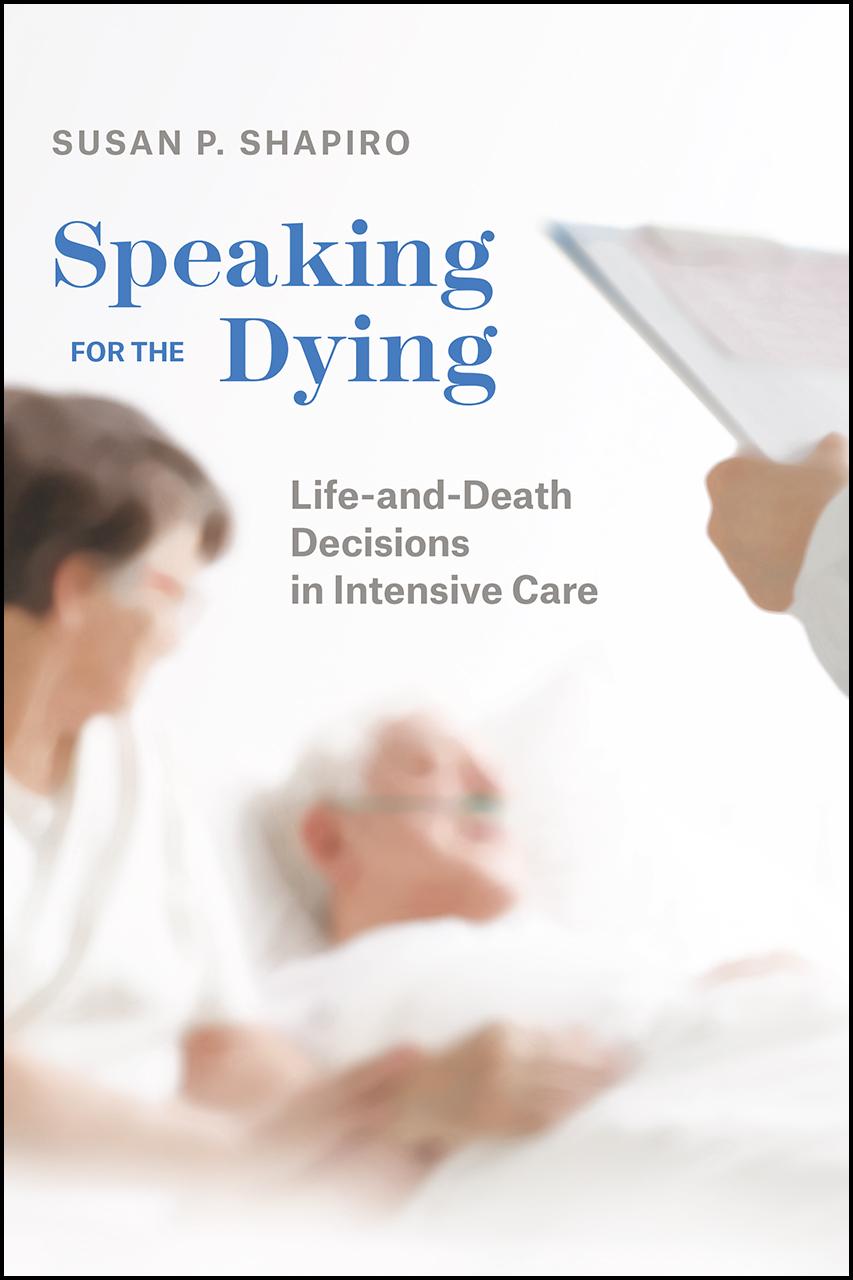 Don't rely solely on advanced directives.
Most people don't create one, and even if you have one, they might not be followed or might not be applicable to the specific situation you face. Sometimes, they can also hamstring medical providers from offering beneficial care.
Identify the best person to make decisions on your behalf.
Shapiro says it's important to find someone who stays calm in stressful situations, who knows the way you think about your medical care, and who is capable of making complicated, difficult choices with many different parties trying to weigh in.
Spend time with your decision-maker talking about what care you'd want.
Once you've identified your decision-maker, spend time talking with them instead of crafting overly specific advanced directives. What should they do if doctors can't or won't give a firm prognosis? What kind of life-saving interventions are you comfortable with, and at what point and for how long?
Read an excerpt from "Speaking for the Dying." (Reprinted with permission from Speaking for the Dying by Susan Shapiro, © 2019 by the University of Chicago Press. All rights reserved.)
---
Related stories:
New Book Inspired by Howard Reich's 'Intimate Conversations' with Elie Wiesel
Is Ageism the Last Socially Acceptable 'Ism?' A New Book Argues Yes
Best-Selling Author Shares Planner for Life's Biggest Eventuality: Death
---