The Morton Arboretum in Lisle wants to help visitors make connections with the natural world. A new exhibition aims to do just that, one brick at a time. Those are Lego bricks, to be exact – more than half a million of them across 15 different displays that make up "Nature Connects."
"It has (with the exception of the Peacock) some creatures that people might see as they're walking around our grounds," said Sarah Sargent, the Morton Arboretum's manager of interpretation and exhibits.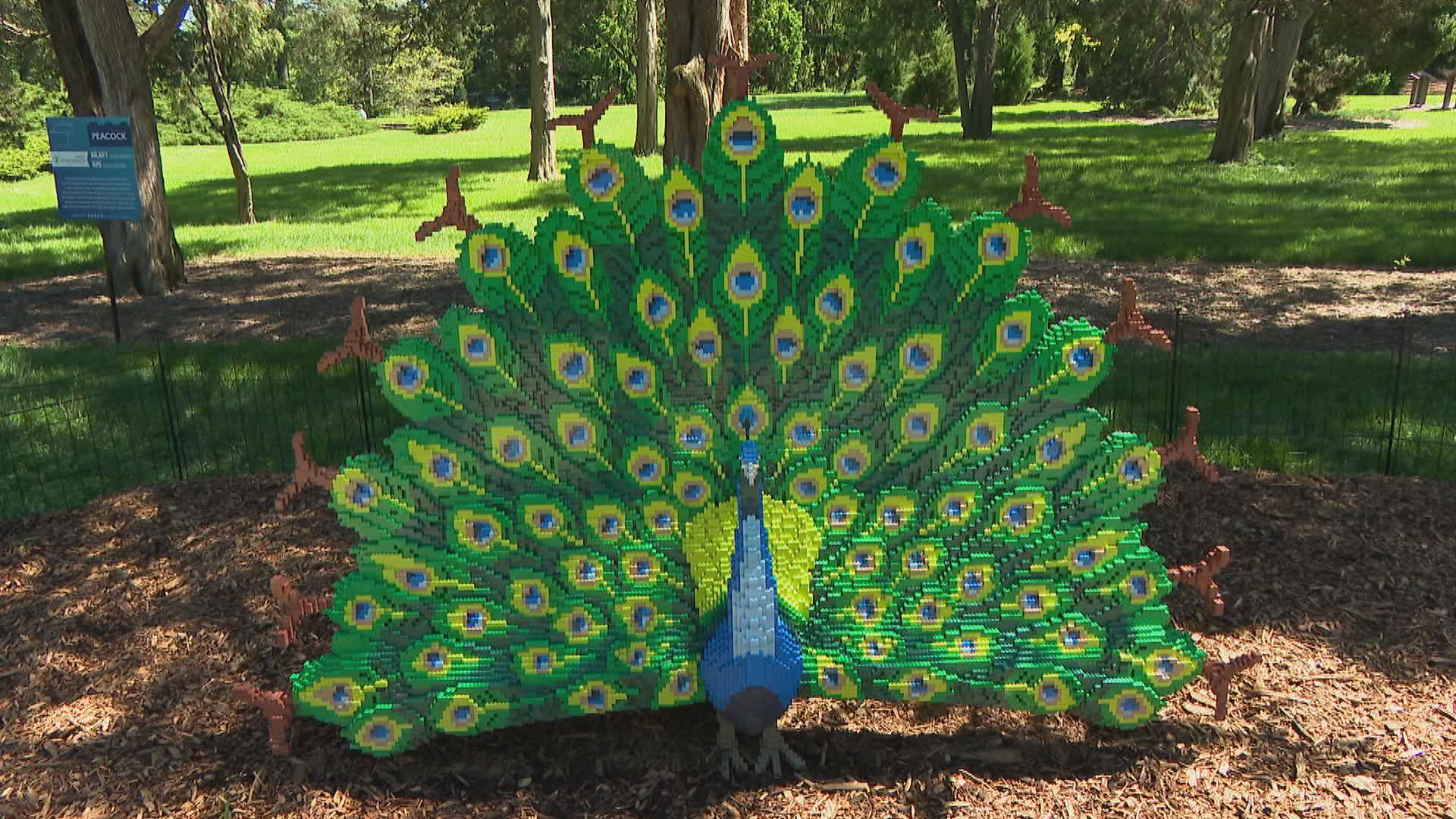 The peacock, and the 14 other Lego sculptures, are the creation of New York-based artist Sean Kenney, who describes himself as a "professional kid." The displays at the Arboretum range in size from a monarch butterfly on a milkweed plant that's close to 7 feet tall, down to a woodpecker just under 2 feet tall that sometimes has real-life counterparts nearby.
"We asked for a pileated woodpecker because we have 1,700 acres here – pileated woodpeckers are the largest species of woodpecker in North America (and) they like a range, so you will occasionally see them in the east woods," Sargent said.
The displays also include a bee, representing the Arboretum's pollinator gardens, and an acorn sprouting an oak sapling that's a nod to Morton's mission.
"Oaks are especially important to the Illinois ecosystem, but of course we've lost a lot of our native ecosystems over the centuries, so now we're interested in restoration and conservation," Sargent said. "Not only are our scientists looking at how to conserve and restore oak forests here, but they're working with scientists around the globe to restore native species of oaks in other habitats in Mexico (and) China."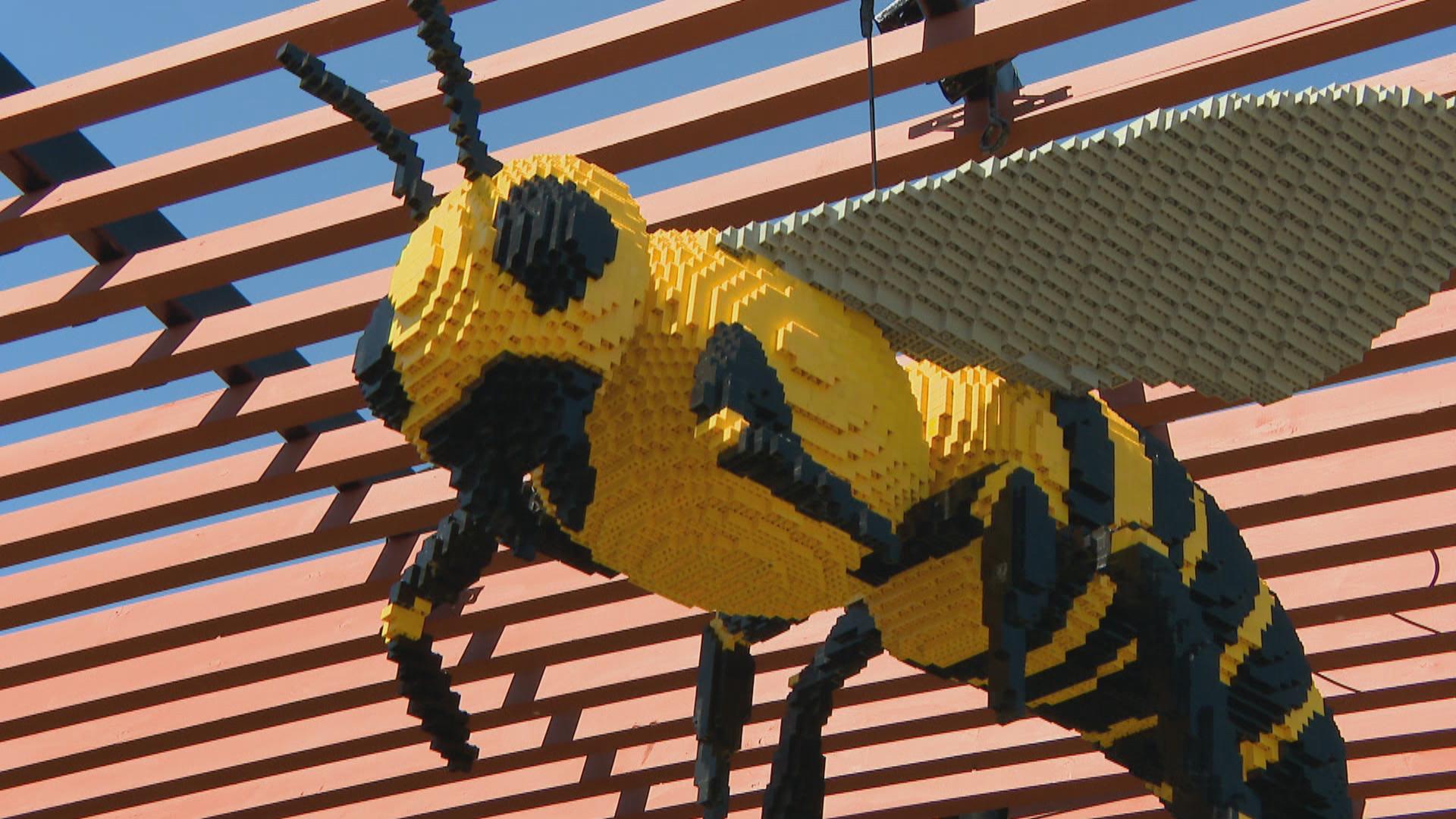 The 15 different displays took artist Kenney and his team some 4,500 hours to build – the equivalent of more than six months of work.
"It's really something you can't describe," Sargent said. "Until you've seen a peacock or a monarch butterfly made out of Legos that's taller than you are, you really haven't lived!"
While putting the displays together was quite an undertaking, visitors to the arboretum can see them all by foot in about an hour. "Nature Connects" is scheduled to be on display at the Morton Arboretum through Sept. 15, 2019.
Note: This story was originally published May 30, 2019.
---
Related stories:
Towering Trolls Keep a Watchful Eye on Morton Arboretum
New Field Museum Exhibit to Showcase Stunning Wildlife Photography
For Tree Specialist, Only Plants with 'Good Behavior' Make the Cut
---